Luna wins Ladies Swiss Open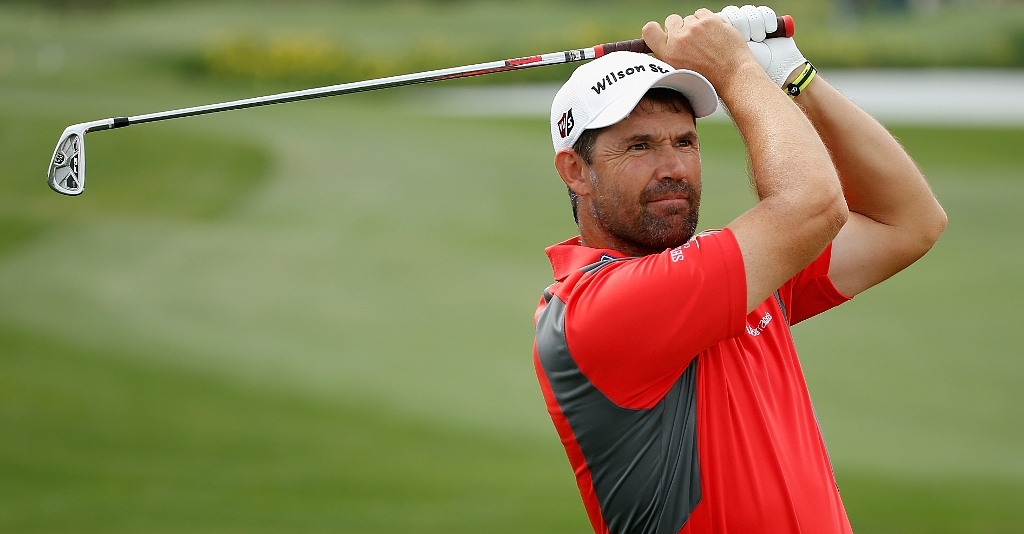 Diana Luna claimed her second victory inside a month at the Deutsche Bank Ladies Swiss Open on Sunday.
Italian Diana Luna claimed her second victory inside a month after emerging from a crowded leader board to take the Deutsche Bank Ladies Swiss Open at Golf Gerre Losone.
After the event was shortened from 72 holes to 54 due to bad weather, Luna played 27 holes in blazing sunshine on Sunday.
The 28-year-old from Rome carded a final round of five under par 67 for 54-hole 13 under par total of 203, one stroke ahead of Frenchwoman Sophie Giquel-Bettan, Australian Kristie Smith and the 2010 champion, Lee-Anne Pace from South Africa, who all shot 68.
Becky Brewerton and Melissa Reid carded rounds of 67 and 69 respectively to tie for fifth place two strokes further back, with Caroline Hedwall, Karen Lunn and joint second-round leader Carin Koch sharing seventh on nine under par.
Luna and Pace came to the par-five 18th hole level on 12 under par but Pace pulled her drive into the left hand rough and had to lay up short of the water protecting the green.
After hitting the fairway, Luna then struck a five-wood to four metres setting up an eagle putt, which just missed the hole.
Pace's three metre birdie putt just trickled off, leaving Luna a short putt to clinch the title.
It was her second victory of the season after her recent win in Germany and the fifth of her eight-year career on the Ladies European Tour.
"I feel very emotional at this moment because I wasn't expecting it," Luna said. "In the middle of the nine I wasn't playing great and I made a few bad shots. I really managed to stick together and keep going despite being very happy and tired."
After signing her score card, she was greeted by her one-year-old daughter, Elena and added that she was looking forward to seeing her husband back at home in Cannes, France.
She said: "I have been working on my mind the last few years. I think the results are here and I really thank you, Vicky Aitken, for this and my coach, Roger Damiano and my husband as well who is very, very supportive."
Luna is now targeting her second Solheim Cup appearance after she moved to fifth on the European standings, just outside the top four places that will automatically qualify for the team.
"I'm really hoping to play Solheim Cup now. I really hope to be in the team now and I will do my best to be in the team," said Luna, ranked first on the LET's Henderson Money List after her win.
Last year's Henderson Money List winner, Pace, tied for second and said: "I'm disappointed obviously not to win but it was a good effort and my golf is back so I'm looking forward to the majors and playing well in them."
Smith, who won the Pegasus New Zealand Women's Open in February, was also looking forward to the summer's majors.
"I've had not a great five weeks over here and to finish second this week and be able to go home was nice and it feels good. It's sort of like a relief, I guess," she said.
"I'm going to work hard on my game. I've got a lot of things to work on and a month to do it. I'll work on my body, work on the game and be ready for the majors."
Giquel-Bettan, the 2007 Open de Portugal winner, was happy to record her first top-10 finish in nine starts this season. She said: "I finished with a birdie on 18 so I'm really happy with second place. I can play the British and it didn't happen for such a long time that I'm very happy."
After playing through illness, second round co-leader Laura Davies finished with a 74 and tied for 12th place with eight other players including French rookie Joanna Klatten.
The seventh edition of the Deutsche Bank Ladies Swiss Open will be played over the week June 11-17, 2012.