Luna reels in Michl in Paris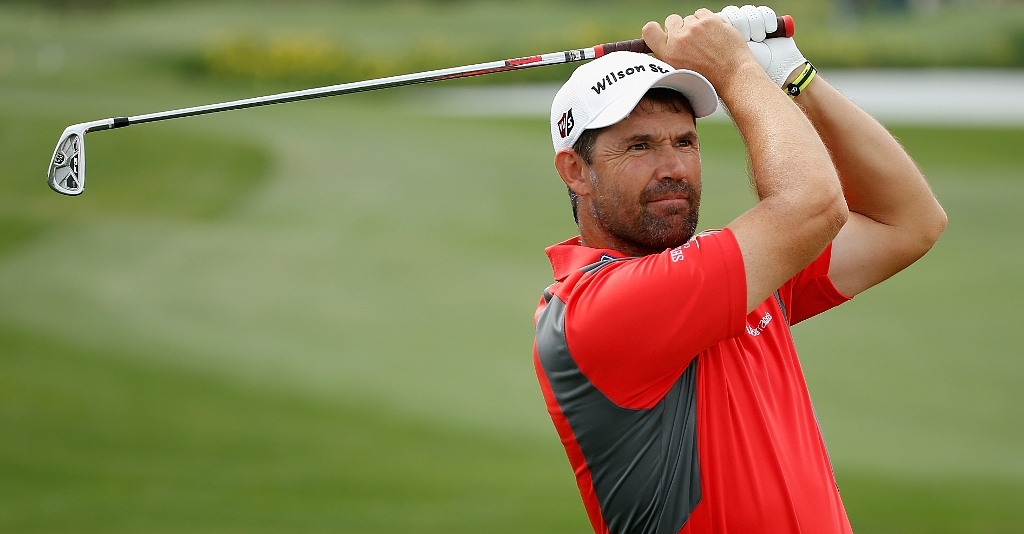 Diana Luna and Stefanie Michl are sharing the 3rd round lead after moving Saturday at the the Lacoste Ladies Open de France.
Diana Luna and Stefanie Michl were sharing the third round lead after moving Saturday at the the Lacoste Ladies Open de France In Paris.
Luna hit all 18 greens in regulation in shooting a 67 at Paris International on her way to her lead-tying tournament total of 12-under while Michl struggled with her long game but showed a deft touch on the greens in shooting a solid 69.
The duo finished a stroke ahead of Finland's Kaisa Ruuttila, with Frenchwoman Cassandra Kirkland a shot back at 10 under par.
On a day of high drama and temperatures, Luna was forced to play the last six holes alone after Virginie Lagoutte-Clement, the home nation's leading player at the halfway stage, retired with a shoulder injury at the 12th.
The Frenchwoman was involved in a minor car accident after her second round and suffered whiplash-like symptoms that prohibited her from swinging the club properly.
Ironically Luna excelled from that point on, firing three birdies in a row from the 13th. She then three-putted for a bogey at the 17th but immediately recovered, holing a clutch birdie putt of around 10 feet foir a birdie on the 18th.
"I'm very, very pleased, of course, especially with the way I managed (the pressure)," said Luna, who was edged here by Trish Johnson in a play-off last year. "Mentally it is hard because you always have to wait.
"I just took my time and tried to walk very slowly and to cope with this. You have to and you have no choice. I played a very solid round and hit 18 greens."
While Luna has five victories on the Ladies European Tour, including two this year in Germany and Switzerland, Michl will be looking for her maiden win after a career best finish of second at the Sanya Ladies Open in China last year.
Despite battling with her swing, she hopes to become the second Austrian winner of the title following Nicole Gergely's victory at Arras in 2009.
"It was a struggle today so I'm quite happy I got it around the way I did and I'm pretty exhausted now," Michl said. "I wasn't hitting it good at all, all day but I kept it together and putted really good so I kept the score down."
Ruuttila will also be targeting her maiden win on the LET. She led by a stroke going into the final round of the UNIQA Ladies Open in Austria a month ago but finished with a 76 to slip back into a tie for third, which was her career best result.
"I was playing well on the front nine and then I made a double on the 10th so that was a little bit sad. I made two birdies on the back nine, so I'm happy," said Ruuttila, who eagled the eighth hole.
"Now it's not such a new situation but I'm not used to it. I will just try to do my best tomorrow and enjoy it. I think it's nice to play in this kind of weather when everything is perfect."
Sunday's Solheim Cup heroines Laura Davies and Caroline Hedwall were at seven and two under respectively, but Hedwall admitted that she was suffering from a cold.
TOP 10 LEADERBOARD
204 – Diana Luna (ITA) 69 68 67, Stefanie Michl (AUT) 68 67 69
205 – Kaisa Ruuttila (FIN) 65 72 68
206 – Cassandra Kirkland (FRA) 64 74 68
207 – Giulia Sergas (ITA) 70 68 69, Felicity Johnson (ENG) 68 70 69
208 – Perrine Delacour (Am) (FRA) 71 70 67, Florentyna Parker (ENG) 71 69 68, Becky Morgan (WAL) 72 66 70, Minea Blomqvist (FIN) 68 69 71