Lucky bounce saves Westy 3 shots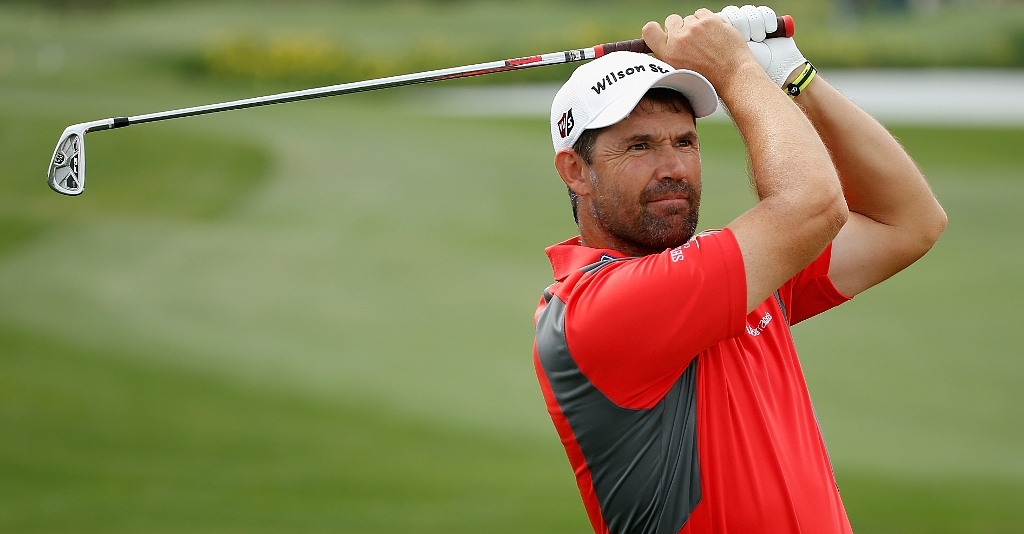 Lee Westwood's assertion that luck often draws the fine line between success and failure was heavily underlined on Thursday.
Lee Westwood has always talked about the fine line between winning and losing and how luck can make the difference and we saw his assertion heavily underlined in Thursday's first round of the 93rd US PGA Championship when a lucky bounce made the difference between a birdie three and a double bogey six.
It happened like this at the 18th hole of Atlanta Athletic Clubs Highlands championship course.
World No 2 Westwood, who is trying to complete the 'Chubby Slam' this week, his manager Andrew 'Chubby' Chandler having already seen three other clients, Charl Schwartzel, Rory McIlroy and Darren Clarke, win the first three majors of the season, pulled his drive at the tough 18th hole and expected to see his ball splash down in the water.
He was already two over with just this hole to play and could hardly afford to lose any more shots, so he could hardly believe his luck when he discovered that his ball had hit the wall bordering of the lake and dropped back onto the fairway.
Not wasting his luck, he happily seized the chance to make a birdie three for a 71 instead of a likely double bogey for a 74.
"Seriously, I did turn a six into a three," he said. "I pulled it and it landed on the wall and shot out onto the fairway."
The Chandler stable's leading player overnight, though, was Yorkshire's Simon Dyson, winner of the Irish Open only two weeks ago.
He handed in a two-under 68 that had him, Dane Anders Hansen and Italy's 18-year-old Matteo Manassero in an eight-way tie for 5th and heading the European challenge.
"I've still got the same feelings I had at The Open (he was ninth there) and in Ireland," Dyson said.
"If I can just keep doing that for the next three days, who knows?"
Brian Davis shot 69.and England's World No 1 Luke Donald matched Rory McIlro's level-par 70 after double-bogeying the daunting short 15th.