Lu takes one-shot lead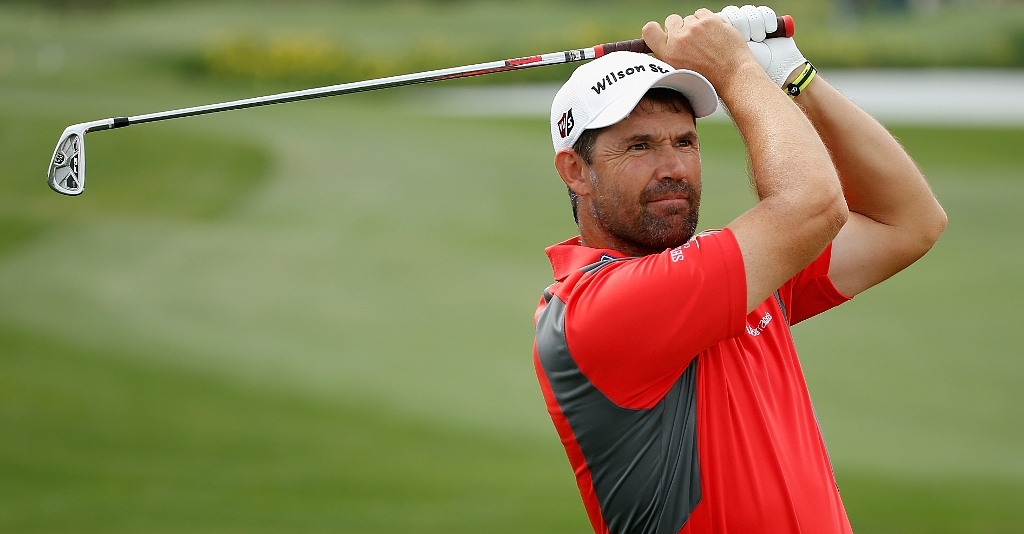 Lu Wen-teh has opened up a one-shot lead on day one of the Asian Tour's Tournament Players Championship.
Veteran Lu Wen-teh of Chinese Taipei opened up a one-shot lead in Thursday's opening round of the Asian Tour's inaugural Yeangder Tournament Players Championship.
The 47-year-old rolled back the years at the Linkou International Golf Club with near flawless round that was highlighted with six birdies and a lone bogey to take a one-shot lead over Philippines' Artemio Murakami, Thailand's Tannin Kwanchai, Japan's Kawane Takafumi, Malaysia's Iain Steel and Australia's David Gleeson who are bunched in a tie for second on 68.
Lu who teed off in the back-nine, pared his opening four holes before dropping a shot on the 14th hole. He recovered brilliantly after that by reeling in three successive birdies starting from the par-four 15th to reach the turn in 34.
The evergreen Chinese Taipei player continued his charge with another three birdies in his first four holes after the turn to eventually take sole possession of the first round lead at the US$300,000 full field Asian Tour event.
"I'm very pleased with how I've played today. It's good to know that I can still play so well even at this age," laughed Lu, a five-time Asian Tour winner.
"My tee shots were good and I've no complaints with my putting too. Everything went well for me and I look forward to another day out in the golf course again tomorrow," added Lu.
Steel who welcomed the birth of his baby daughter just three weeks ago, believes that the timely arrival of his newborn has given him the added motivation of doing week this week.
"My daughter's just three weeks old and hopefully she can bring me some good luck this week. It takes a little bit of stress away from the golf course but it's down to business now as I've got a few weeks before I go home again so I've got to make hay while the sun shines," said Steel.
The Malaysian got off strongly with four birdies in his opening back-nine. However despite mixing two bogeys against two birdies in his inward-nine, the 39-year-old Malaysian is pleased with his opening score.
"I'm quite surprised that I played well in the first nine holes especially after a month and a half of not playing. Regardless of how I played after the turn, I'm quite happy with my score given the conditions of playing out there in the afternoon," said Steel.
Meanwhile Murakami will be eager to return to his best form after a strong start where he marked his card with five birdies and a bogey.
The burly Filipino earned his career breakthrough on the Asian Tour by winning the Iskandar Johor Open in 2007. However, it has been a lacklustre season for the 27-year-old with only a tied-12th finish at the Sail Open as his best finish so far.
Murakami believes that he will be back in contention for his second win on the Asian Tour if he continues to keep his focus.
"I just kept my focus today, playing each shot at a time. I'm quite relief with my score today as I've been struggling in my opening rounds and I always return on the second day trying to make the cut," said Murakami.
"It's easy to make mistakes on this golf course and I really have to stay patient and play my own game," added Murakami.
Kwanchai is also hoping that his good score will continue again in his second round.
The 24-year-old Thai opened his campaign in the back-nine with a bogey on the par-four 13th. He redeemed himself with birdies on holes 15th, 17th and 18th before marking his card with three more birdies and another bogey after the turn.
"It was disappointing with the two bogeys as I could have finished with a higher score. I played well all day and I hope that I can continue my charge with another good round tomorrow," said Kwanchai, who is also the nephew of Thai star Prayad Marksaeng.