LPGA celebrates its global ties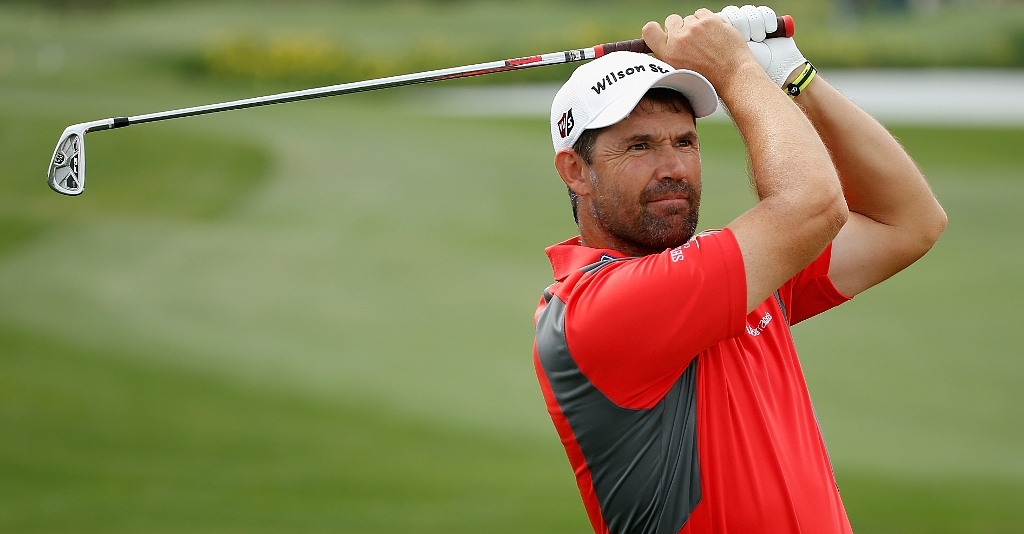 Jiyai Shin and Ai Miyazato signalled the start of the HSBC Women's Champion by dressing their rivals in national costumes.
Jiyai Shin and Ai Miyazato have signalled the start of this week's HSBC Women's Champions by dressing up two of their major rivals in their respective Japanese and Korean national costumes.
Miyazato, Japan's 25-year-old defending champion, was tasked with helping America's Paula Creamer into a furisode (a type of kimono). while 5ft 1in Shin, the 2009 winner and, like Miyasato, a former World No 1, had to wrestle to get the 6ft 1in Michelle Wie into a hanbok, Korea's distinctive costume.
In the meantime, the current World No 1 Yani Tseng, who has dominated the start of the year with four wins in her first four tournaments looked on approvingly and said: "The LPGA is such a global organisation, we need to showcase our international talent all over the world.
"The Taiwanese and Chinese cultures, and Korean and Japanese too, are all so rich and this is such a nice opportunity to see just how diverse the LPGA Tour is."
The tournament, which takes place from 24 to 27 February 2011 at the Tanah Merah Country Club's Garden Course, is unique in women's golf as in its short history it has only ever been won by members of the exclusive club of players who have been ranked number one in the world.
"The HSBC Women's Champions came to Singapore because we knew this wonderful new generation of Asian stars were coming," said Giles Morgan, HSBC's Group Head of Sponsorship.
"In some ways, it has become a symbol of their emergence. For Jiyai and Ai-chan, their wins in Singapore were confirmation of their rise to the very top of the game.
"While the golf here is going to be as serious as it gets, it seemed like a nice idea to let them share some of their culture and remind the golf world of how rich their cultures are,"
"From the moment I won here last year," Miyazato responded, "I've been saying what an honour it was to follow Lorena (Ochoa) and Jiyai. This week is the perfect test of women's golf and it's a guarantee that another tournament full of excitement and talent will be showcased again this year."
"At the same time, there's always something different here every year and dressing Paula up in the furisode was great fun. While I feel that it's a great piece of our culture, not many people these days wear a furisode so I'm happy I get to share it at an event like this.
"And of course, Paula looks great in it too – like she always does!" added the Okinawan, who started last season with back-to-back wins in Southeast Asia.
Creamer, the 2010 US Women's Open champion whose furisode included the traditional tabi (split-toed socks) and wooden geta sandals, said: "I wouldn't want to try and swing a driver wearing a furisode, but it does feel really special and elegant. I have worn kimonos a couple of times on visits to Japan, but it has been awesome to have Ai, a fellow fashionista, on hand with me for this wonderful experience.
"The Japanese have been wearing kimonos for nearly 2000 years, so as an American, it almost feels like you're wearing a slice of history. I have really enjoyed learning a little more about Japanese culture today. Luckily I found the perfect pair of earrings to match!"
For Shin and the Korean-American Wie, there were fewer cultural issues but more logistical challenges. "I needed a ladder to dress her," laughed the diminutive Shin.
"She's one of the tallest women I've ever seen in a hanbok. Koreans tend to be shorter and closer to the earth; a solid foundation. It's one of the reasons we're good at golf; that and kimchi power of course!"
For Wie, who is studying at Stanford University and has a keen interest in fashion, getting back to her roots was an enjoyable experience.
"I've only worn the hanbok a couple of times in my life, but it is still a huge part of my family heritage. One of the LPGA's strengths is how international it is, but we all look the same once we've got our golf gear on. I hope this will help people realise how different and rich our backgrounds are and I hope it encourages people to be more interested in our cultural backgrounds," said the 21-year-old from Honolulu, whose 2010 CN Canadian Women's Open win is the biggest of her career so far.
Alex Hungate, Group General Manager and Chief Executive Officer of HSBC Singapore said: "As a bank, HSBC prides itself on opening up a world of opportunities for people and the HSBC Women's Champions has proved to be an opportunity for talented young Asians to step up into the world's elite.
"At the same time, we've always made sure that an opportunity is given to a young Singaporean, like Christabel Goh who won in the local qualifier this year, to get a taste of what it is like to play at this level."
The HSBC Women's Champions 2011 will see 63 of the world's top female golfers, including all of the 2010 major champions and all of last year's LPGA tournament winners, battle it out over 72 holes of individual stroke play. The tournament is sanctioned by the Ladies Professional Golf Association (LPGA) and will offer a purse of US$1.4 million.
Lorena Ochoa, who has since retired from the sport, lifted the inaugural trophy in Singapore in 2008 with an outstanding final score of 20-under that was an eye-popping 11 shots ahead of her closest challenger.
Since then Shin (2009) and Miyazato (2010), who each followed Ochoa to World No 1 fame, have been the event winners and the question now is whether the Tseng, the latest World No 1, can extend her phenomenal run of four wins in four starts and add her name to the trophy that to date includes three names that have all been listed as the World No 1 in the past year or two.furisoder