Lowry prefers low-key pro debut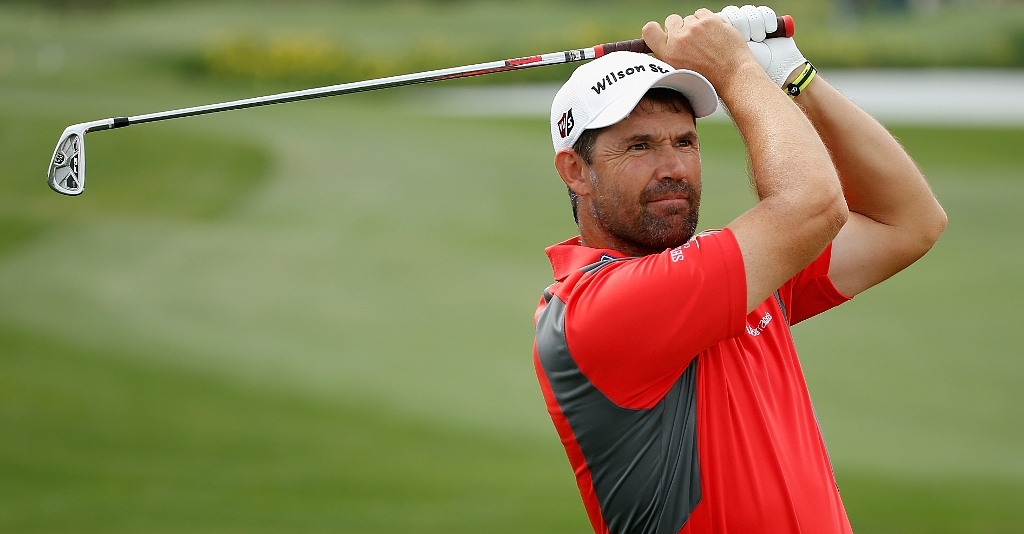 Ireland's newest golf star, Shane Lowry, is playing it low key, but admits he wants to launch his professional career on a high note.
Ireland's newest golf star, Shane Lowry, is playing it low key, but admits he wants to launch his professional career on a high note.
The 22-year-old takes his first steps as a professional on Thursday, just 11 days after a fairytale win in the Irish Open, the first ever achieved by an amateur on his European Tour debut.
Now he plays for money for the first time in the European Open at the London Club in Kent – and Lowry did not think it appropriate to arrive as if he were a superstar already.
Northern Irish pair Rory McIlroy and Graeme McDowell had been prepared to pick him up in their private jet, but he said: "What would it look like?
"I think the media would have a field day with that one, to be honest.
"I didn't even hear about it until I landed here yesterday. Obviously I wouldn't have taken it up."
Nor was he interested in appearing in the pro-am alongside celebrities like Formula One world champion Lewis Hamilton and Sir Steve Redgrave.
Given that it began in a howling wind and rain – Hamilton, a newcomer to the sport, carved his opening drive miles right and picked up after three hacks in the rough – it would probably have done his swing no good in any case.
"Me and Conor (his manager Conor Ridge) felt it was in my best interests not to play it and just chill out for a day," he said.
"I think we just felt like it would have been a bit much too soon.
"It's been madness over the last couple of weeks. I'm just starting to calm down now and I just can't wait to get out on the course to be honest – it's a lot more peaceful out there.
"But it can't be a bad thing to have had all the attention. I've enjoyed it and hopefully there's a lot more to come."
He tees off with Ryder Cup hero Paul McGinley and England's Anthony Wall in the first two rounds and is aware of the need to mind his language after on-course microphones at County Louth picked up some colourful phrases.
"It happens. It was in the heat of things," he said. "I was trying so hard to win and I'm sure I'll have to calm down a little bit.
"I just got caught up in things and because it was me that day I suppose it was highlighted more.
"Me and Conor just had a chat about it and it's fine now."
He should expect to be given a fine if it happens again.
Lowry fits into the Colin Montgomerie style of preparation in that he prefers not to spend endless hours on the practice range.
"It's the way I've been since I start playing," explained the County Offaly golfer. "If I have a couple of hours spare in the evening I would rather play nine holes than hit balls.
"It's just the way I am and I don't feel like I have to change that just before I'm out here on Tour."
The countless calls he received after his emotional play-off victory over Robert Rock included one from Irish President Mary McAleese.
"She rang and I got a missed call," he said. "I had to ring the office back. I had a few missed calls from Padraig Harrington as well, but I thought that was a wind-up and that's why I didn't reply at first."
Asked what his immediate goals were Lowry replied: "Just go out and enjoy it.
"It's starting to sink in now. Hopefully it will go well – tomorrow is the start of what hopefully will be a long career.
"I know I made the right decision (to turn pro rather than wait for September's Walker Cup). And everyone around me knows I made the right decision, so I'm happy enough.
"Professional golf was all I wanted to do and it was the right time to do it."
Lowry could certainly have chosen an easier event to start with.
The star-studded field includes Sergio Garcia, Henrik Stenson, Masters champion Angel Cabrera, Lee Westwood, Darren Clarke, John Daly, Colin Montgomerie and Ross Fisher, winner by seven on the course last year and runner-up to Paul Casey at Wentworth after a closing 64 on Sunday.
Fisher won £400,000 last year – less than the amount Lowry could not accept two weeks ago – but first prize this weekend is £300,000.
That is a sign of the times even in the lucrative world of professional sport.
There is no title sponsor again, although Dubai-based Leisurecorp do have an interest, and Keith Waters, the European Tour's Director of International Policy, said: "Because hospitality and sponsorship was down it was agreed to reduce the purse."
The total pot is £1.8million compared to nearly £2.4million last July, but the size of the crowd should create a buzz – free tickets were made available under a voucher scheme for all four days and 70,000 were applied for.