Lowry delays big decision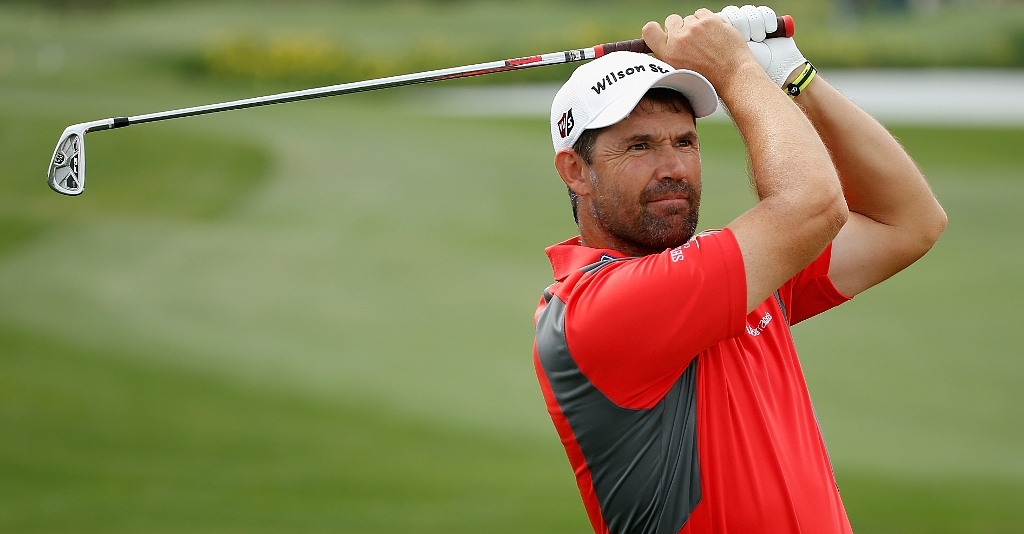 Shane Lowry will not be at Wentworth this week for the European Tour's flagship event, the BMW PGA Championship.
Shane Lowry will not be at Wentworth this week for the European Tour's flagship BMW PGA Championship – but that does not mean the new Irish Open champion is staying amateur until after September's Walker Cup.
The 22-year-old spent Monday thinking about his immediate future and trying to get his head around the fact that he had beaten eight of the world's top 50 – Open and US PGA champion Padraig Harrington included – and 21 of the top 100 at County Louth.
His plans are expected to be unveiled on Wednesday or Thursday, but he did tell reporters: "I can't see myself playing amateur golf after what's happened. It would be taking a step down."
A two-year European Tour exemption is there waiting for Lowry, who came straight into the rankings at 168th.
But although a quick switch must be tempting – especially after he was forced by his amateur status to hand over the £438,000 first prize to Robert Rock, the player he had defeated in the play-off – Walker Cup captain Colin Dalgleish sees no need to rush.
"It remains to be seen and we will live with whatever he decides, but the exemption allows Shane to take his time," he said before speaking to Lowry.
"He can now turn pro on his terms and I am very hopeful that he will play the Walker Cup. It has a great profile in America." September's match is at Merion in Pennsylvania.
In February, New Zealander Danny Lee became only the second amateur to win a European Tour event. He waited until he had played in The Masters last month before switching.
Spaniard Pablo Martin at the 2007 Portuguese Open was the only other amateur to achieve the feat, but Dalgleish added: "You'd have to say that Shane's victory was the biggest.
"To win your own national Open is quite something. It was unbelievable, it really was.
"We knew he was hugely talented, but this was absolutely fairytale stuff. To have shot a 62 (it equalled the lowest ever by an amateur on the circuit) and to have basically led from the second round onwards was simply stunning.
"When he fell two behind at the start of the back nine you could sense the commentators thinking 'There he goes', but I didn't think it was a bad thing because he had to make it happen again.
"I was driving back from the Brabazon Trophy (Lowry had asked Dalgleish whether to play at that amateur event in Leeds or take up the invitation to the Irish Open and he had advised the latter) and because there was nothing on the radio about it I stopped at a hotel where they had a big screen.
"By then I'd missed him missing his three-footer on the last and after watching the first play-off hole the screen froze and so I didn't see the finish live.
"But what a performance. He was always a bit special and quite a big-occasion player. And when the Walker Cup squad last got together you could see he was a lot fitter.
"He's a big lad and sometimes he's struggled playing in a lot of heat, but he's been doing some gym work and I remember standing on the first tee and watching him launch his opening tee shot.
"He's also gained a lot of confidence from what Rory McIlroy has done."
The pair were partners before McIlroy, having waited himself for the 2007 Walker Cup, embarked on a pro career which has already taken him into the world's top 20.
Lowry said straight after joining McIlroy as a Tour winner – and, unlike the Northern Irishman, doing it in his very first start – that "I am sure I will have a call from Colin.
"I will have to speak to other people to see what they think. But I'd be mad not to consider going pro."
Two years ago Harrington became the first home winner of the Irish Open since 1982. Nobody then or even a week ago would have guessed that an amateur named Shane Lowry would be next.