Love hopes to play, Olazabal doesn't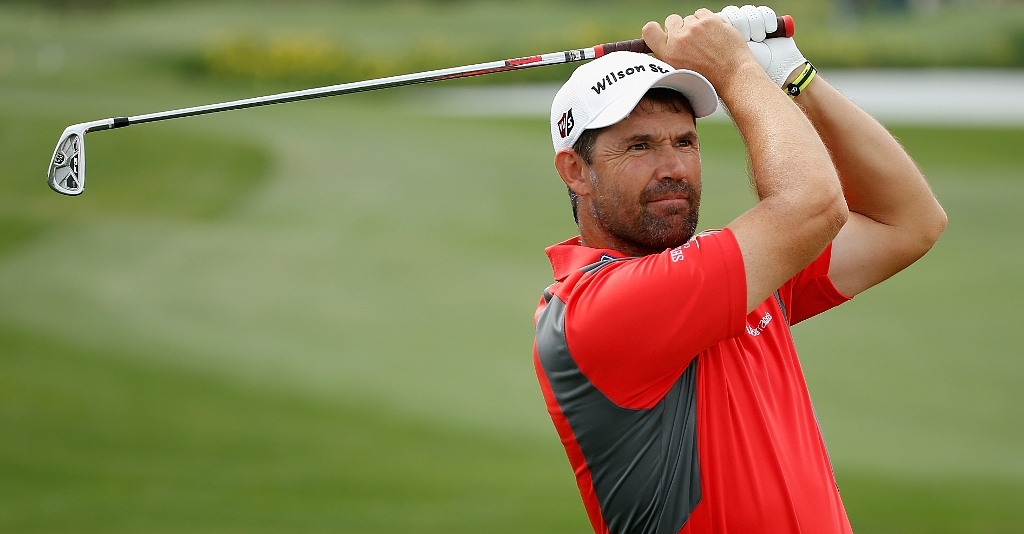 Unlike Davis Love III, European captain Jose Maria Olazabal has no intention of playing in next year's Ryder Cup.
While the US captain Davis Love III is holding out hope of qualifying to take part in next year's Ryder Cup as a player-captain, his Europe counterpart Jose Maria Olazabal has made it clear that he entertains no such idea.
Speaking at a press conference on Monday, some 12 months before the event begins at Medinah Country Club in Illinois, the two veterans confirmed they hold opposing views when it comes to the possibility of being involved both as a player out on the course, and as a captain behind the scenes.
The 45-year-old Olazabal, who made the first of his seven Ryder Cup appearances in 1987 when he helped Europe win in the US for the first time, said: "I want to make this clear; even though chances are very slim of me making the team, if that would be the case, I can assure you that I won't be playing in it.
"I will be part of the team for sure, but not as a player.
"It's quite simple. I gave my word that I was going to be captain, and with that, there is a lot of responsibility, a lot of things that you have to do.
"I think the Ryder Cup has become the third biggest sporting event in the world. There are many things that you have to do during that week, and I don't think that you can do both things at the same time."
Love, in the meantime, sees things differently, though all the while insisting that he is well aware that his first priority is to win the trophy.
The 47-year-old, who has twice been a Ryder Cup winner in his six appearances, said of his hopes of playing: "Yeah, I'm definitely trying.
"I would like nothing better than to be in the mix. But the number one goal is to win the cup back, and you know, if I was one of the best five players on our tour this coming year, then yeah, I'd like to play.
"But otherwise, I'm going to get 12 really good ones and let them go do it."
Before the time, both captains will be putting their long friendship aside until after next next year's Ryder Cup, although they have both insisted that the event should be be played in the right spirit.
Love III said: "I can guarantee you this, come Sunday night (at the Ryder Cup) and there will be two teams celebrating the end of the Ryder Cup together.
"One group will be really happy and one group will not be very happy, but we will all leave here as close friends like we started the week."
Spaniard Olazabal said: " I totally agree with everything that Davis said. But don't be mistaken. Even though we have a lot of respect for each other, we played together a lot of times for many years, we are still competitors. We are going to try to beat each other like hell, that's for sure.
"As Davis said, when everything is done and over, we'll be as good friends as we are now. And that, I think that's the true spirit of this event.
"I think it is right to say that in the past, we had some incidents, but those are in the past and we are moving in the right direction. And the fact that every time now the Ryder Cup is played, whoever wins, it doesn't matter, both teams will get together and we'll have a good time."