Lorena Ochoa back with a bang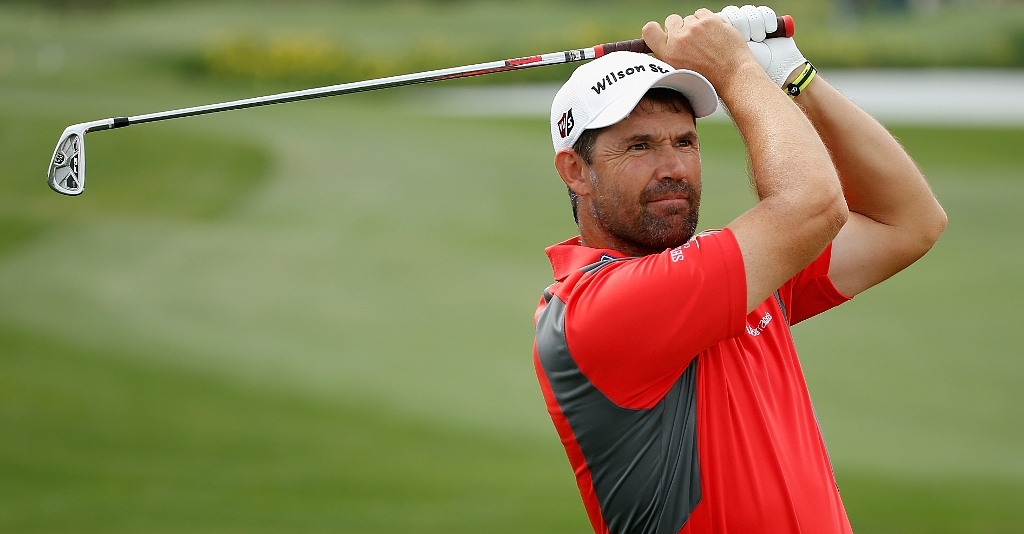 Lorena Ochoa, the world's best women's golfer, is back with a bang, her five month winless drought finally behind her.
Lorena Ochoa, the world's best women's golfer is back with a bang, her five month winless drought finally behind her.
And Michelle Wie, despite some more ankle trouble, is getting ever closer to a first elusive title
Ochoa, who has become a Mexican sporting icon since replacing Annika Sorenstam as the World No 1, shrugged away criticism that her up-coming wedding was taking too much of her focus away from golf by cruising home to a four-shot victory over American Solheim Cup stars Wie and Brittany Lang in Sunday's final round of the Navistar LPGA Classic in Alabama.
In successfully defending her title, Ochoa closed with a solid two-under 70 for a winning 18-under 270 on the Senator Course at the Robert Trent Jones Golf Trail's Capitol Hill complex to end her frustrating run of 11 starts without a victory, her last one prior to this being the Corona Championship in late April.
She now has three victories this year and 27 overall on the LPGA Tour and was delighted to be back.
"There are places where you feel comfortable and you feel a good vibe and you like the course," said Ochoa, who finished second behind Sophie Gustafson last week in California.
"This has been really good for me. I feel comfortable here. I have a lot of good memories."
Ochoa, the overnight leader, quickly lost her three-stroke lead with an inexplicable bogey and double bogey on Sunday, but then steadied her ship with five birdies, the final one coming on the 17th hole
"It feels really good," she added. "I have a lot of emotions because it hasn't been easy. I'm ready to keep playing good ball and would love the chance to finish with a few more wins."
Wie overcame a sore left ankle to close with an excellent 66 and a second runner-up finish this year that suggested that her maiden title is just around the corner, while Lang shot a 70.
Surprise joint leader at halfway on Friday, 14-year-old Alexis Thompson, shot a second straight disappointing 74 to tie for 27th at six-under after opening with rounds of 65 and 69 that put he in the lead at 10-under.
The schoolgirl from Florida, finished with a 6-inch tap-in on the final hole, however, that brought a huge roar from the crowd.
"That was a pretty good shot to end it on. That's all I wanted."
Her father and caddie, Scott Thompson, said his daughter really wanted a strong finish. "She was like, 'I've played so bad, let me hit one good shot for all these people,'" he said.
The 14-year-old prodigy was swamped by autograph hunters afterwards, many of them girls of her own age.
"It was a great experience," she said. "I wish I would have finished better. I didn't expect to do this bad. The first two days, it was pretty good. The last two days, it seemed like I hadn't hit a ball in forever."
Wie, in the meantime, had more ankle trouble. She sprained her left ankle about a month and a half ago, hurt it again on Thursday by stepping in a hole and tweaked it once more on Saturday.
But she had five birdies coming home on the final stretch and said: "I'm very proud of the way I grinded out there, especially on the back nine. There were a lot of times where I felt like I had to stop and catch my breath and keep going.
"My ankle was the only thing I could think about; one step forward, another step forward. That was all I was thinking about on the back nine. Score wasn't really a factor. I just wanted to finish."
ALL THE FINAL ROUND SCORES
(USA unless stated, par 72):
270 Lorena Ochoa (Mex) 66 68 66 70
274 Michelle Wie 66 70 72 66, Brittany Lang 68 68 68 70
275 Yani Tseng (Tai) 71 63 71 70, Janice Moodie (Sco) 64 72 68 71
276 Beth Bader 70 69 70 67, Maria Hjorth (Swe) 69 68 68 71
277 Ji-Young Oh (Kor) 71 69 65 72, Sophie Gustafson (Swe) 70 65 72 70, Allison Fouch 68 70 68 71
278 Vicky Hurst 72 69 70 67, Giulia Sergas (Ita) 69 65 72 72, Na Yeon Choi (Kor) 67 72 70 69, Sandra Gal (Ger) 68 69 66 75, Pat Hurst 67 70 70 71, Hye Jung Choi (Kor) 68 68 72 70
279 Mindy Kim 75 68 66 70, Cristie Kerr 71 73 64 71
280 Young Kim (Kor) 74 70 66 70, Morgan Pressel 69 72 70 69, Sarah-jane Smith (Aus) 72 71 66 71, Kris Tamulis 71 72 67 70
281 Stacy Prammanasudh 70 69 71 71, Ashleigh Simon (Rsa) 69 70 72 70, Shi Hyun Ahn (Kor) 72 72 69 68, Katherine Hull (Aus) 67 75 70 69
282 Jennifer Rosales (Phi) 69 72 71 70, Paige Mackenzie 69 71 70 72, Alexis Thompson 65 69 74 74, Alena Sharp (Can) 67 71 73 71, Christina Kim 68 73 70 71
283 Heather Bowie young 71 68 75 69, Lisa Strom 67 72 71 73, Meaghan Francella 67 74 70 72, Julieta Granada (Par) 69 70 71 73, Nicole Castrale 68 71 73 71
284 Chella Choi (Kor) 69 71 70 74, Sun Young Yoo (Kor) 71 70 70 73, Pornanong Phatlum (Tha) 67 75 72 70, Hee-Won Han (Kor) 69 70 71 74, In-Bee Park (Kor) 67 69 73 75, Laura Davies (Eng) 69 65 72 78, Candie Kung (Tai) 70 70 71 73
285 Taylor Leon 71 71 70 73, Jamie Hullett 69 72 72 72, Na Ri Kim (Kor) 72 69 67 77, Anna Rawson (Aus) 70 69 73 73, Karine Icher (Fra) 66 74 71 74, Rachel Hetherington (Aus) 72 70 72 71, Mikaela Parmlid (Swe) 69 75 69 72, Eunjung Yi (Kor) 67 70 75 73, Nicole Jeray 72 72 67 74, Eva Dahllof (Swe) 73 67 71 74, Allison Hanna-Williams 68 73 73 71, Shanshan Feng (Chn) 68 71 75 71, Danielle Downey 76 68 71 70
286 Reilley Rankin 73 68 71 74, Stacy Lewis 73 69 68 76
287 Karin Sjodin (Swe) 69 72 73 73, Hwa seon Lee (Kor) 72 72 68 75
288 Amy Yang 69 69 75 75, Diana D'Alessio 71 71 72 74, Mhairi McKay (Sco) 73 71 72 72, Sarah Kemp (Aus) 73 69 73 73
289 Jin Joo Hong (Kor) 69 72 72 76, Meena Lee (Kor) 70 71 76 72, Haeji Kang (Kor) 70 70 72 77, Brandi Jackson 70 69 74 76, Anna Grzebien 71 72 74 72, Charlotte Mayorkas 73 69 69 78, Natalie Gulbis 71 71 73 74, Laura Diaz 70 74 74 71, Moira Dunn 72 72 72 73
290 Wendy Doolan (Aus) 71 67 73 79, Sarah Lee 71 73 74 72
291 Sung Ah Yim (Kor) 67 71 80 73
292 Irene Cho 71 73 73 75, Teresa Lu (Tai) 71 73 72 76, Jill McGill 71 72 74 75, Jimin Jeong 74 68 75 75
293 Becky Morgan (Wal) 74 70 70 79
297 Meredith Duncan 73 71 79 74
299 Kim Hall 71 73 78 77