Look to RSA and Sweden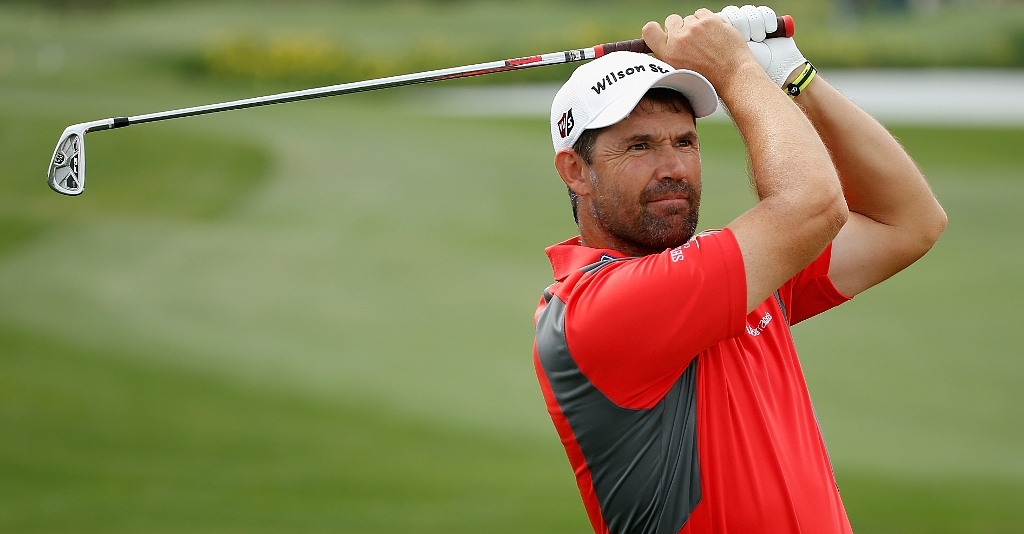 Top tipster Ben Coley believes South Africa and Sweden are the best bets for this week's Omega Mission Hills World Cup.
It's the fourth renewal of the Omega Mission Hills World Cup this week and 56th of the competition if we take into account its various guises in the past.
However, the event moves from Mission Hills Golf Club to the Schmidt-Curley designed Blackstone Course at Mission Hills Haikou, a new layout to all of the players on show.
The par-73, 7,808-yard course is described as featuring "an immaculate blanket of fairway-length paspalum turf punctuated by wild, irregularly-shaped bunkers," whilst claiming to provide a "myriad of risk/reward holes" on the back-nine.
Carved into an area dominated by volcanic rock it promises to provide another example of the archetypal modern golf course, one of an increasing bunch springing as if from nowhere out of Asia – indeed, Chinese star Wen-Chong Liang said "we Chinese don't do things in small measures."
For those unfamiliar with the format, each team is made up of two players, with rounds one and three played as better-ball and rounds two and four played as foursomes.
That means that in the first and third rounds we can expect some exceptionally low scoring – Ireland opened with a 58 in 2009 – and despite it being impossible to know exactly how the course will play, it's unlikely that 20-under par will be good enough to win the event.
And with the course length in mind it wouldn't surprise at all were the bombers to be favoured, perhaps one of the reasons why Matt Kuchar chose Gary Woodland as his partner on Team USA.
However, we're concerned with Kuchar's recent form – he's been playing consistent golf but not as consistently good as we've come to expect – while Woodland's lack of team golf experience could prove costly.
England's pair of Justin Rose and Ian Poulter tied for fourth together back in 2007 and must be respected, particularly with the latter's scrambling skills set to combine perfectly with Rose's ball-striking, but the length of the course and Poulter's lack of recent form has to be considered off-putting.
Favourites for the competition are Irish pair Graeme McDowell and Rory McIlroy and, despite a slightly disappointing performance from the former in Japan last week, they deserve their position at the head of the market – whether they should quite be as short as the 3/1 on offer with Ladbrokes is another matter.
At twice the price, we're prepared to put up South Africa as our headline selection.
For all that McIlroy remains the man most likely to take up the position vacated by Tiger Woods as the world's most dominant golfer, it's too easy to underestimate the quality of Charl Schwartzel and Louis Oosthuizen who combine to represent the five-time victorious nation.
And while Oosthuizen might have had a poor first half of the year, his recent performances have been much more encouraging. Since the start of October, he's finished in the top 10 of every European and PGA Tour tournament he's played in.
Schwartzel has simply had a fabulous year, with his Augusta victory the undoubted highlight. The PGA Tour rookie made the cut in all 16 starts and was 21st in FedEx Cup points entering the play-offs.
In addition, he's fourth in the European Tour's Race to Dubai, finished fourth in the WGC-HSBC Champions, third in Japan a week later, and joint-top scored for the International team at last week's Presidents Cup.
So, we've a pair of consistent, in-form, long-hitting players who've shown that they can bring their A-games to all corners of the globe. They're both Major winners too, so if it comes to the crunch we know they've got what it takes to get over the line.
Oosthuizen told sport24.co.za: "It's been nearly a decade since Charl and I played in team competition and we've been looking forward to this for some time.
"I've always wanted to play in the World Cup. Some of South Africa's greatest players have played in it and won."
While golf's 'world cup' isn't as big a deal as other sports' equivalents, it's encouraging to read that Oosthuizen is relishing the prospect of teeing up with a close friend and two of the smoothest swingers in golf could go very low – take the 6/1.
This is an event that has traditionally gone to those towards the head of the market. In its former days, the USA used to dominate, while recent renewals have gone to established golfing nations like Scotland, Sweden and Germany.
Defending champions Italy have to be worth a mention with Edoardo and Francesco Molinari teaming up once again, but the latter has been struggling with a wrist injury of late and any frailties will be exposed in this format.
I'm eliminating Spain for similar reasons. Alvaro Quiros could be the perfect foil for Miguel Angel Jimenez, who has returned to form lately, but he's struggling to stay fit and told reporters recently that he won't be 100% until 2012.
With all of this in mind, the one team that look dramatically overpriced is Sweden and they have to be backed.
Robert Karlsson has plenty of experience of this event and was on the winning team alongside Henrik Stenson in 2008 before sharing second with the same compatriot behind the Molinaris a year later.
Back in 2007, Karlsson tied for sixth with Peter Hanson and after the year that Noren's had it could just be that this is the strongest Sweden side to have lined up in the competition.
Big-hitting blogger Noren has won twice in 2011 and in good company on modern courses that wouldn't appear totally dissimilar to this week's venue. While it's fair to say that his last three starts haven't been quite what he was looking for, it's not long ago that he finished third in the Castello Masters and he reports that practise has gone well in the run-up to this event.
He told Europeantour.com: "It means so much to me to play for Sweden and to be picked by Robert.