Lincicome and Lewis lead Nabisco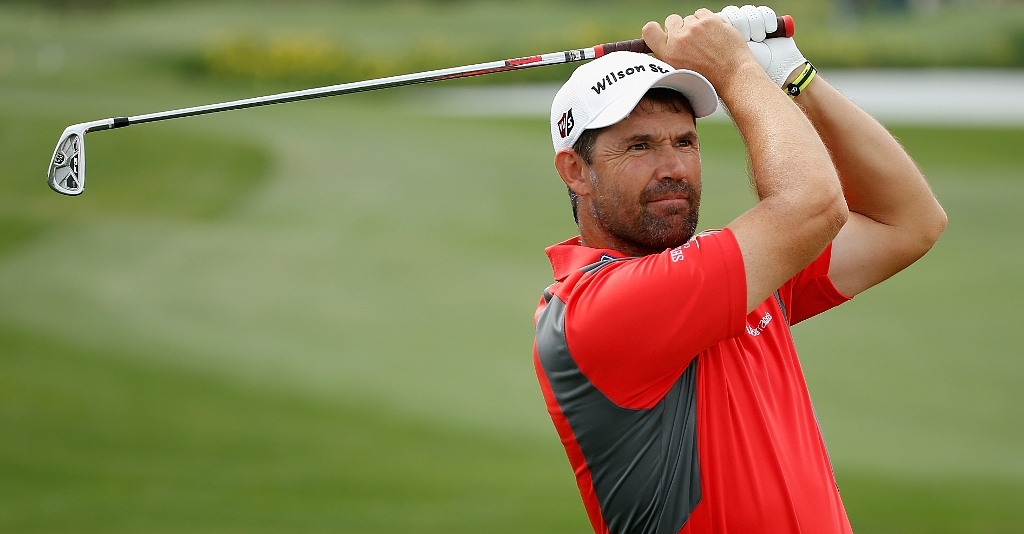 Brittany Lincicome and Stacy Lewis shared the lead after round one of the Nabisco Championship, but Sandra Gal is back.
Americans Brittany Lincicome and Stacy Lewis shared the lead after round one of 2011's first Major, the Kraft Nabisco Championship, but they are sure to be keeping a wary eye on Germany's Sandra Gal.
Her confidence boosted by her victory in last week's Kia Classic, the lithe, six-foot Gal continued her in-form run at the Mission Hills Country Club in Rancho Mirage on Thursday with a sparkling first-round 67 that put her just one shot behind the first round leaders in a tie for third with Japan's Mika Miyazato.
American Jane Park and Japan's Chie Arimura were tied for fifth on four-under 68, with Anna Nordqvist of Sweden, American Reilley Rankin and Australian Karrie Webb a shot further back.
What perhaps made Gal's round so impressive – and, indeed, threatening to the American duo in front – was the fact that she needed just 20 putts to put herself up among the front runners again.
"I'm happy with my start," said Gal, who mixed seven birdies with two bogeys. "At the beginning, I struggled a little bit with my irons and just made a few up-and-downs.
"Then I just happened to roll a few putts in and got more comfortable as the round went on."
The same couldn't be said for England's 23-year-old young gun Melissa Reid, who, starting at the 10th, picked up four shots on her opening five holes and was six under after playing 11 holes.
Then, inexplicably, she imploded, bogeying the third and fifth, double-bogeying the par-three eighth and then dropping another shot at the ninth to go back to one under.
In the meantime, Lincicome and Lewis, 18th and 28th in the world rankings respectively, were able to go on and sign for their six-under 66s without too much of a fuss.
Twenty-five-year-old Lincicome did not drop a shot while 26-year-old Lewis let only one get away.
"It was very easy," Lincicome said. "It was one of those days where I really didn't have to think too hard and everything kind of came naturally. My putting was amazing. I made everything.
"I probably only had two scary par saves. One was about 10 feet on one, a slider, right-to-left breaker on the first, which was my 10th hole. But other than that, it was really pretty easygoing and relaxing out there."
She said she was glad to see Lewis alongside her at the top of the leaderboard.
"Stacy's been a great friend for a little while now. More lately I guess we've been getting a little closer, rooming together. If we don't want our fathers or mothers to go to a tournament, we'll stay together," Lincicome said.
"She's just a really nice girl. We're kind of the same age. Very low maintenance both of us."
It was hot on Thursday. Very hot. Temperatures climbed above 100 degrees Fahrenheit, but Lewis thrived, in spite of it.
"I really don't mind the heat at all," Lewis said. "I'd rather have hot and humid heat than dry heat, but I grew up in Texas, so I'm used to playing golf when it's over 100 degrees. I say bring it on because the ball goes a mile, so I like it."
World number one and defending champion Yani Tseng started with a two-under 70 but World No 2, Jiyai Shin, could only shoot a one-over 73, while number three Cristie Kerr made a poor start with a six-over 78.
Reid and Karen Stupples were the highest-placed British players on the one-under mark, with Becky Morgan at level par, Laura Davies one over, and
Scotland's Catriona Matthew a disappointing seven over.
Michelle Wie carded a two-over 74.