Lin ready to sparkle again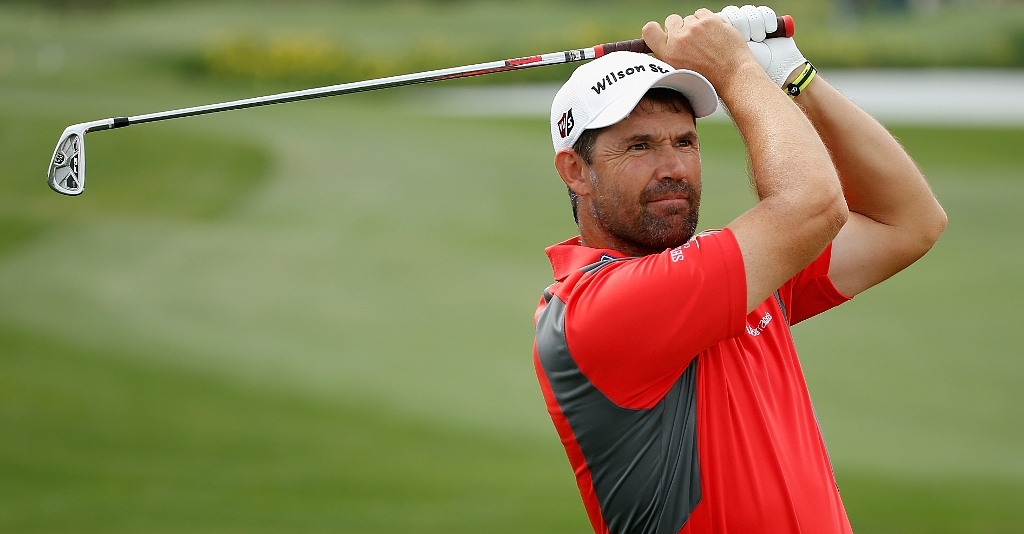 Chinese Taipei's Lin Wen-tang, the reigning UBS Hong Kong Open champion, is ready to sparkle again.
Chinese Taipei's Lin Wen-tang, the defending UBS Hong Kong Open champion, is ready to sparkle again – despite the presence of several of the world's marquee names in this week's field.
Exactly 12 months ago, the five-time Asian Tour winner claimed the biggest win of his career when he defeated Northern Ireland teenager Rory McIlroy in a thrilling play-off in this selfsame event.
Following that victory, Lin went on to enjoy further success when he won his fifth Asian Tour title at the Mercuries Taiwan Masters last month – and it wasn't the last time he made headlines, either.
Last week the Chinese Taipei star charged into the lead midway through the second round against a star-studded field in the HSBC Champions in Shanghai and a fortnight ago his name once again featured among the front runners at the Singapore Open..
"The field this week is very strong," he admitted yesterday,"but I'm playing well and I'm glad to be back in Hong Kong to defend my title again," said Lin.
Besides having to contend with McIlroy, who made up for his near miss last year by claiming his breakthrough European victory at the Dubai Desert Classic in February, Lin will have to edge past a world-class field that boosts the likes of world number four, Lee Westwood of England and newly honoured Asian Tour honorary member, YE Yang, Korea's reigning PGA Champion.
"I do not want to give myself too much pressure by thinking of winning the title again, but this place has given me many wonderful memories and I hope it'll continue to do so again this week," he said.
The father of two took a four-month break from golf in the middle of the year to spend quality time with his family and it seems to be paying off for he is enjoying an exciting resurgent in form.
"The constant demands of traveling and being away from my family took a toll on me and I decided to take a break from golf for a while especially since I have such a young family," said Lin.
"That time spent with my family was the best I've had since I became a professional golfer. It's tough to be constantly away from your family if you are professional, but I'm grateful to have a very supportive and understanding wife," added Lin.
In the meantime Westwood, who will be making his first appearance in Hong Kong, has promised a strong performance he hopes will see him win the title in his first attempt here.
"I'm obviously looking forward to making my first appearance in the UBS Hong Kong Open. I have watched it on TV over the years and the course here is very tight and tree-lined," said Westwood who currently leads the Race to Dubai.
"I'm not thinking about the money list this week, but thinking more about the UBS Hong Kong Open as it is a very old and prestigious tournament and one I've never won. I would like to win all the titles I've not won before so the goal is to win this week," Westwood said.
McIlroy, however, could well be the wrecker of Westwood's plans – and not because he is determined to make up for the heartbreak of last year when he narrowly lost to Lin, but also because he .believes that he is peaking at the right time and is a better golfer that he was last year. .
"A year on, I feel every day I wake up is a day to learn something new. I feel I need to keep doing that. I am still the same person but my results have been better this year," McIlroy said on Tuesday..
"Experience counts. You can look back and learn from your mistakes. It is a huge factor in golf. Experiences on the course make you learn about your game and yourself," McIlroy added.