LIFE'S HECTIC WITH A GREEN JACKET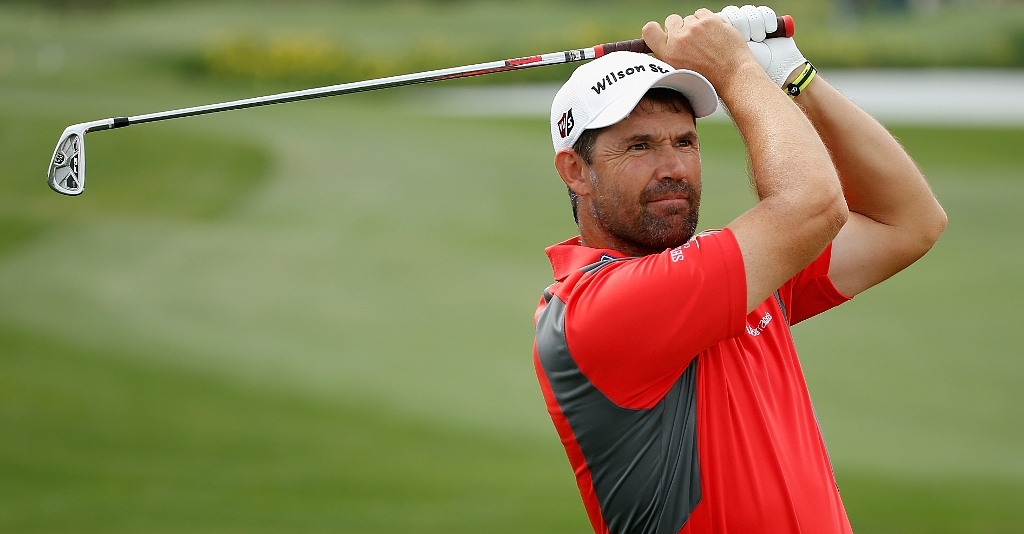 Trevor Immelman grew up in South Africa and as a graduate of the Sunshine Tour, has had extensive coverge on the Tour's website. Here's the latest news.
Instead of answering, Trevor Immelman, the new Masters champion, offered a visual response when asked how different things are for him as the Masters champion. He held up his ink-stained left hand.
"You can see all the Sharpie that's rubbed up onto my hand. That wouldn't normally happen to me," Immelman said Wednesday. "That's purely because I've had to sign so much today. … You've got to pinch yourself when you realize that you're the Masters champion and that's the reason all this is happening."
The new Masters champion has spent the last three weeks in a green bubble, but missing the cut at the EDS Byron Nelson Championship, where he finished second last year, has brought the South African straight back to earth.
With a second place in 2006 and tied for 14th last year, Quail Hollow might be just the right setting to get the international winner back on track ahead of the US Open in June and Open Championship in July.
Of course, having won the Masters, the question now begs if Immelman has set his sights on winning the 2008 Grand Slam (all four Majors in the same calendar year).
Hopefully at the end of my career I will have won all four, but as to winning them all in one season – I don't think that's possible,"said the 28-year-old South African who donned the coveted Green Jacket three Sundays ago.
"I definitely see how Tiger Woods could think that he could do it, winning all four Majors in one year. I mean the guy is phenomenal. The stuff he manages to pull off on a weekly basis is mind-boggling."
Woods felt the feat was possible this year but, ironically, it was Immelman with his sensational Masters triumph that put paid to the American's dream. The world number one finished second at Augusta, three off the pace.
As soon as Immelman slipped into the Green Jacket at Augusta, The Golf Channel started their "An Immelman for the Future" campaign.
'An Immelman', a manoeuvre named after a German WWI flying ace, involved flying level to gain speed then pulling up sharply into a steep climb until the plane was inverted, then rolling the aircraft back to horizontal and proceeding in the opposite direction. This was done to get another fighter off one's tail.
At Augusta, Immelman pulled that move on Tiger, who ended to far back to shoot him down.
With the US Open looming in June and the Open Championship – another of Immelman's early dreams – coming up in July, one has to wonder what the chances are of 'An Immelman' at Torrey Pines or Royal Birkdale.
Probably only time will tell, but in the meantime Immelman is teeing it up this week's $6,4-million Wachovia Championship after missing the cut by a land mile at the EDS Byron Nelson Championship last week.
Immelman's whirlwind schedule since winning the Masters 12 days ago caught up with him in Thursday's opening round and the South African ballooned to an eight-over-par 78 in a round littered with seven dropped shots and a dismal triple-bogey against to birdies.
"I was just totally out of gas," he said after signing off on rounds of 78 and 75.
"I felt like I was playing in another man's body. As hard as I tried to knuckle down, I just couldn't quite get it together. It's been a pretty crazy time for me and my family to experience everything that's gone with the victory."
He was flown to New York for a photo shoot atop the Empire State Building, went a couple of rounds with David Letterman, did countless TV and radio interviews and even made it into the Boston Celtics dressing room during their match against the Knicks at Madison Square Garden.
Appropriately enough, the guys in green won the game, 99-93, though Immelman wasn't wearing his similarly hued jacket for the occasion.
"I wore it a lot on Sunday night after I won," Immelman said of the green jacket. "I didn't take it off until 4:00 the next morning. But I haven't worn it too much since, just for some pictures here and there with friends, but it's all been at home in a casual setting.
"I haven't taken it out anywhere, other than a couple of the shows I did in New York. I haven't taken it outside of the house. I see it a couple times a day and still have to pinch myself. It's just such an incredible feeling to know that I've won that tournament. That's something that can never be taken away from me."
Well, Trevor, if you enjoy that Green Jacket so much, maybe you should ask Ernie (Els) and Retief (Goosen) about lifting that US Open trophy. Or ask Ernie what it felt like to kiss the Claret Jug.
Or maybe, just maybe, you will pull off that 'Immelman', get the job done and have those memories first hand.