Life's Ferrie tough right now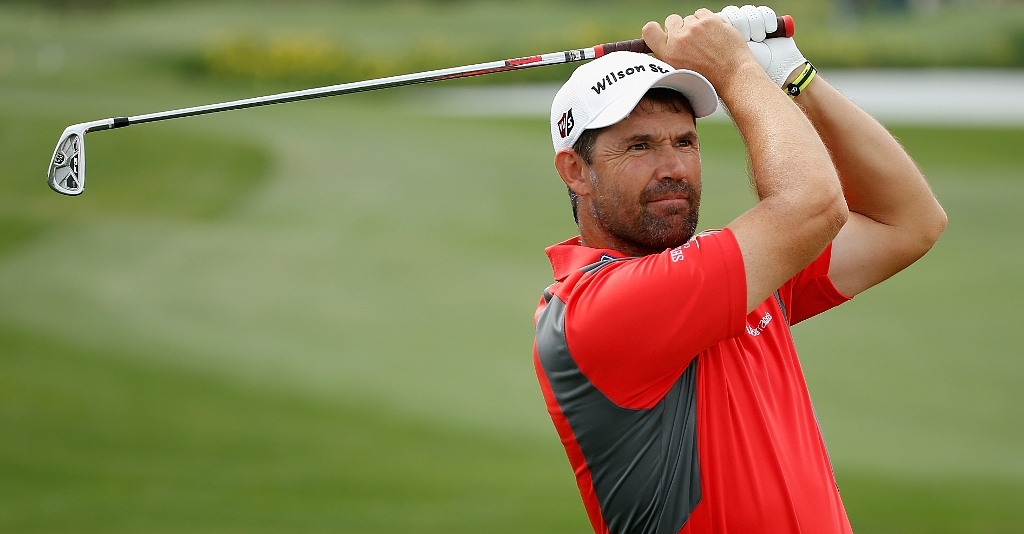 Former European Open champion Kenneth Ferrie is still looking for his first prize money of the 2009 season.
Six months of the European Tour season gone, six more to go. But while others enjoy the fortunes already banked and anticipate greater riches to come, one well-known name is still stuck at zero.
That's right. Nothing. Nowt. Nil. Zilch.
Former European Open champion Kenneth Ferrie, the man who just three years ago was joint leader of the US Open with Phil Mickelson after 54 holes and who last year was competing on the US Tour, goes into this week's Italian Open with not a penny to his name on the "Race To Dubai" money list.
And while it should be instantly pointed out that the Northumberland golfer has played only six of the 21 events so far, the fact that he has not made a halfway cut yet would appear to be a cause for concern.
Especially as he has yet to break 70 in any round and has plunged to 709th in the world.
That is from the outside looking in, though. From Ferrie's viewpoint this is far too early to start panicking and pressing alarm bells.
"I'm past the point of getting angry and annoyed. There's nothing I can do – I am trying my best, I'm working harder than I ever have, I feel fit, I feel happy, everything's good," said the 30-year-old.
He is cushioned by the fact that his Tour exemption does not run out until the end of next year, he has more than £2million in career earnings and even while failing to keep a card in the States he pocketed over 288,000 US dollars.
But, given that he should be coming to the prime of his life as a golfer and has hit some great heights in the past, he is far from where he wants to be at the moment.
"It's just one of those things you can't put your finger on. I'm hitting it all right, but my bad shots are costing me doubles."
In last week's Spanish Open, for instance, he was one under par with three holes of his second round to go – one inside the cut mark – and then ran up a seven on one of the easiest holes on the course.
What Ferrie hopes will turn things round is that the globe-trotting circuit is back in Europe right through to the end of October and he will be returning to some familiar surroundings soon.
"My schedule's been stop-start, but I'm playing pretty much every week now and hopefully that will help to get things moving.
"We've got courses coming up now that I know and like, such as Wentworth and Loch Lomond. I enjoy the bigger events."
He is also enjoying being back in Europe rather than living out of a suitcase in America, but will enjoy it a lot more, of course, if the results start to come.
"It's only ever as nice as you're playing. If I was winning tournaments it would be fantastic."
As an ambassador for the Marie Curie cancer charity at a Newcastle hospice Ferrie has no difficulty, however, putting his situation into perspective.
"I was saying to my caddie coming down the 18th that it's only a game. 'No it's not, it's life and death,' he said.
"I told him 'I can grant you it's not death. Life yes, but not death.'
"My girlfriend's next-door neighbour was looked after when she was terminally ill and a few other things have happened that have made us re-assess things a little bit."
Ferrie was then told about promising 19-year-old Welsh golfer Ben Enoch being killed in a car crash on his way to Lancashire for the Lytham Trophy amateur event last week.
"Just shows you, doesn't it? Missing a few cuts is not the end of the world, is it?"
Enoch was a member of the Britain and Ireland squad for this September's Walker Cup match in America, as is his brother Rhys.
He had been planning to take up a golf scholarship at East Tennessee University, where Rhys is already a student, and Richard Dixon, chief executive of the Golf Union of Wales, said: "Our thoughts are with the family at this terribly sad time.
"Ben was one of the most promising golfers in Wales, a bright and vibrant personality in our teams.
"He had a chance of getting into the Walker Cup team this season, such was his talent, and would surely have represented Great Britain and Ireland at some stage before enjoying a career in professional golf."
Those who have made it that far are lucky indeed. Ferrie knows that even while he strives to get back in the big time.