Liberty National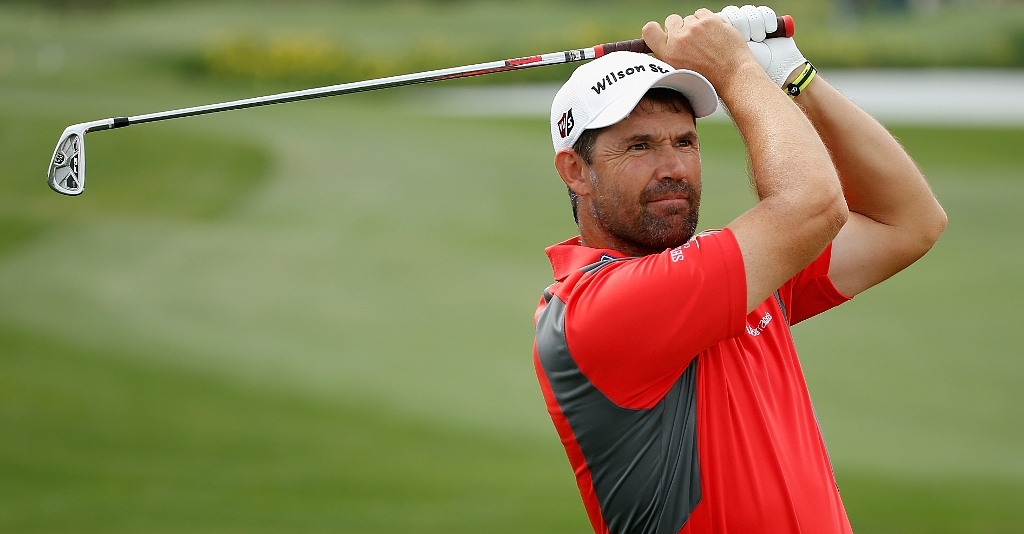 Liberty National, venue of The Barclays this week, is said to be the most expensive Golf Club ever built.
Liberty National, where The Barclays, the first event in the FedEx Cup play-off series, is set to be played this week, is reputed to be the most expensive Golf Club ever built.
Naturally, then, it is also one of the game's most luxurious and exclusive institutions of its kind.
Don't even think of seeking membership unless you've got half a million dollars to put down as an entry fee. What it'll cost you after that doesn't even bear thinking about – unless you are one of those multi-millionaires not brought down by the great 2009 recession.
Built at a reputed cost of $129 million on 160 acre site that was formerly an oil refinery and army base in New Jersey City, the swanky country club features a highly-rated 7,346-yard championship course designed by former US Open champion Tom Kite and renowned course designer Bob Cupp and an ultra-modern, heavily glassed, ship-shaped clubhouse offering five star wining, dining, showering and shopping and some magnificent, panoramic views of the Statue of Liberty and Manhattan.
Indeed, the Statue of Liberty, which golfers can use as a point of reference when lining up their approach shots on at least half-a-dozen holes, is less than 1,000 yards from the 18th green.
The Clubhouse contains a formal dining room that offers "exquisite and creative dishes" prepared by renowned chef Shaun C Lewis and the more casual Grill Room where a pub-style menu for lunch and after-golf meals is available.
Apart from it's first class locker rooms and up-market pro-shop, the clubhouse also contains on its lower floor a spa and health centre, both naturally, of the highest calibre and brimful of up-to-the-minute equipment and expertise.
Outside the clubhouse and close to the practice green there is an often-used heliport for the busy executive with not too much time on his hands.
The club also has its own private a marina from where yachts can arrive and depart. A private, high-speed yacht service can get you to the club from Manhattan in approximately 12 minutes.
The club is the vision of former Reebok CEO Paul Fireman and son Dan Fireman, who is president of Willowbend Development, the co developer of the golf course along with Hoboken-based Applied Development Company, which is also planning to build three high-rise condominium towers at the site.
The condominiums will range from 35 to 43 and 50 stories and will be situated on 15 acres adjacent to the course. the estate will also contain 900 homes, ranging in size from 1,000 to 5,000 square feet.
THE COURSE:
With the kind of money that has been spent on it you can be sure the Liberty National's course of rolling fairways is as pristine as you can get and its bent grass greens beautifully manicured. Sub-air technology keeps the greens heated and healthy all-year-round
And of course its mile long water frontage on the Hudson River makes the view of nearby Manhattan and the Statue of Liberty something quite spectacular. Someone said you couldn't get a better made-for-TV backdrop for a golfing drama – and perhaps we'll get that this week at The Barclays.
The course is long and narrow and the wind can whip up at a moment's notice. It can get as bad as it does on some of those fearsome links courses in Scotland.
The wind certainly surprised FedEx Cup contender Steve Striker when he played there recently. He was reported as saying it had blown much harder than he had expected, especially on holes 14, 17 and 18 – something he saw as making for an intriguing closing stretch on the final day, especially if the wind is up.
For those who don't know it very well, the course can also be very deceiving, its wide open spaces making its narrow fairways look much wider than they really are.
HOLE-BY-HOLE TOUR
To get a hole-by-hole tour of the course you can click here.It will take you to this feature on the club's official website
PHOTO GALLERY
To see our photo gallery of the course, you can click here click here
MEMBERSHIP:
Details re membership of this private club are not disclosed on the club's official website. Instead interested parties are asked to complete an on-site membership application.
CONTACT THE CLUB:
Liberty National
100 Caven Point Road,Jersey City NJ75305
Phone: (201) 333-4105
Fax: (201) 333-3678
Website: http://www.libertynationalgc.com/