Liang – China can compete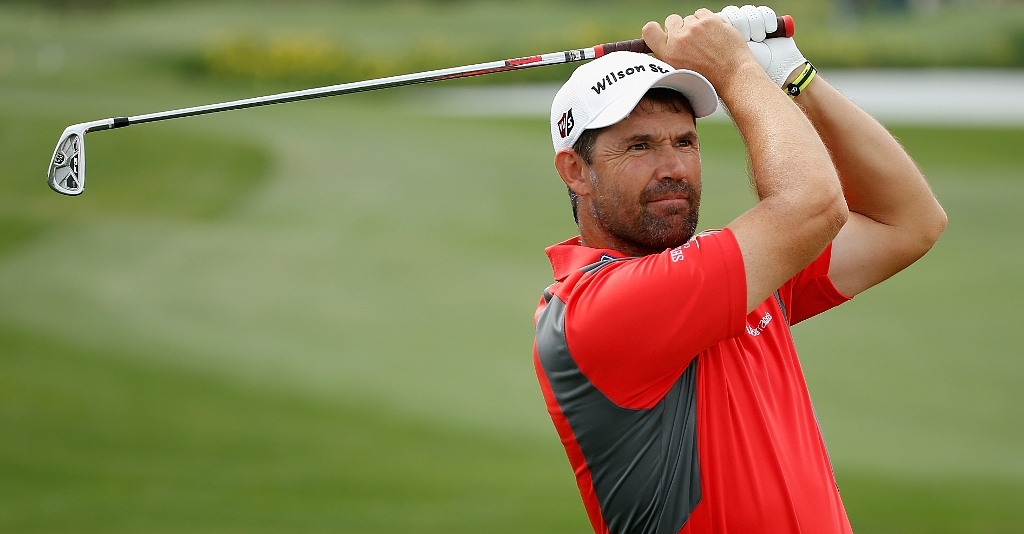 Liang Wen-chong believes hosts China are not without a chance of winning this week's World Cup at Mission Hills.
Liang Wen-chong believes hosts China are not without a chance of winning this week's World Cup at Mission Hills.
"If China were to win – and I think we have a strong chance – it would be wonderful for the growth of golf in this country," Liang told Reuters in an interview ahead of the $7.5 million event that starts on Thursday.
But these may be overly optimitic words in the face of some of the international giants China faces.
Numbered among these are Ireland, who will be represented by the 2010 and 2011 US Open winners, Graeme McDowell and Rory McIlroy who is currently the World No 2, South Africa, who will have reigning Masters Champion Charl Schwartzel and 2010 Open champion Louis Oosthuizen fighting for the title, and Germany, who are fielding world number four Martin Kaymer, the 2010 PGA Champion, and Alex Cejka.
Ian Poulter and Justin Rose of England haven't won any majors and nor have the Molinari brothers of Italy, but they too could be formidable combinations.
And that's just for starters.
Against this Liang, who has slipped from 95th in the world rankings in May to 252nd and Zhang at 647nd would not have even qualified for this week's big international dust-up but for the fact that China is the host nation.
Yet Liang is not allowing this to cower him. He is taking the positive view.
"There is going to be a lot of pressure on Zhang Xin-jun and myself but at the same time we can use that as motivation. We should have a lot of Chinese supporters following us."
"Furthermore this is going to be another good opportunity to promote golf in China," said Liang. "Win or lose, the fact China is participating and the tournament and is being held here will have a huge impact.
"There are many strong teams here like the Germans with Kaymer, and the Irish and South Africans who both have two major winners.
"We face a big battle if we are to win. If we can get off to a good start, that will be the key."
Liang ignored a steady drizzle on Monday to walk the Blackstone course where this week's World Cup is to be played..
"It's the first time I have been to Hainan Island to play golf and it is an excellent course," the 33-year-old said.
"It looks very special and there is a lot of volcanic rock so it is unique. This is a huge project here – we Chinese don't do things in small measures.
"It is an honour to be representing my country and I am very proud to have the China flag on my shirt," added Liang.
Here are all the first round tee times for the World Cup
(All times Local, China is 8 hrs ahead of GMT):
Starting at hole 1
0745 Karlsson & Noren (Swe), Lee & da Silva (Bra)
0800 Jaidee & Aphibarnrat (Tha), Hansen & Olesen (Den)
0815 Davies & Donaldson (Wal), Green & Jones (Aus)
0830 Colsaerts & Theunis (Bel), Jimenez & Quiros (Spa)
0845 Oosthuizen & Schwartzel (Rsa), Acuna & Toledo (Gua)
0900 Villegas & Villegas (Col), de Jonge & McDonald (Zim)
0915 Derksen & Luiten (Ned), Kuchar & Woodland (USA)
0930 Jacquelin & Bourdy (Fra), Kim & Park (Kor)
0945 Praegant & Steiner (Aut), Poulter & Rose (Eng)
1000 Santos & Santos (Por), Hiratsuka & Ikeda (Jpn)
1015 Cejka & Kaymer (Ger), Hendry & Paddison (Nzl)
1030 Gallacher & Laird (Sco), de Jesus Rodriguez & Serna (Mex)
1045 Lam & Mamat Singapore (Sin), McDowell & McIlroy (Irl)
1100 Liang & Zhang (Chn), Molinari & Molinari (Ita)