Lexi, 16 leads in Dubai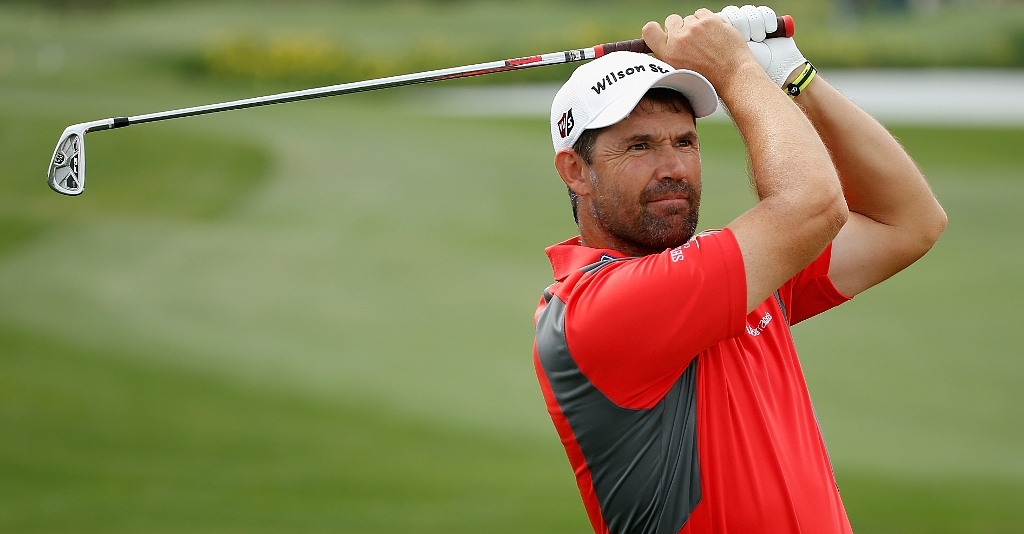 US teenager Lexi Thompson has stunned the field and grabbed the lead at the Omega Dubai Ladies Masters.
US teenager Lexi Thompson has grabbed a two shot lead at the Omega Dubai Ladies Masters with a sparkling, bogey-free, second-round 6-under 66.
The 16-year-old, 5ft.11in. rising star from Coral Springs in Florida, has been driving the ball 275 yards and more this week and it is no surprise that she is already the youngest-ever winner on the US-based LPGA Tour.
It was also not surprising that she was able to blitz the Emirates Golf Club with a six birdie charge that took her to the top of the leaderboard with on 8-under halfway total and left early clubhouse leader Sophie Gustafson (67) to share second place with Italy's unheralded Margherita Rigon (68) a strong-finishing, later starter who birdied three of her last six holes.
Welshwomen Becky Morgan is a shot further back at 5-under in a tie for 4th with Paraguay's Juliet Granada while American Michelle Wie has made up ground with a second round 5-under 67 to be a shot further back in a group at 4-under that included first round leader Lotta Wahlen.
The 29-year-Swede stumbled with four bogeys and a double bogey to post a second round 2-over 74 after shooting a first round 66, but her hopes are still alive and she is far better off than defending champion Laura Davies.
The English veteran ended one of her unhappiest years out on the golf course by missing the cut after posting a disastrous 81 that left her third from last.
Thompson, who improved by four strokes on her opening round of 70, credited it to her putting set-up in Thursday's second round
"I just made a few more putts today. I hit it a little bit closer," she explained
"I practiced after yesterday's round and it worked today. And I hit a few shots from tap-in range, so that helped out a lot, too."
Playing the course for the second year, having tied for 22nd at the 2010 event, the American youngster acknowledged that the course is ideally suited to her game.
"I get to hit a lot of drivers. You just have to place it out in the fairway here and go for your second shot," said the big-hitting teen whose father has disclosed that she learned to hit the ball immense distance at a young age whilst trying to keep up with her older brothers, both of whom are successful golfers.
After being singled out as the next big thing in golf, Thompson won the Navistar Classic in September, becoming the youngest winner in LPGA history and lowering that record by two years.
Should she win the Omega Dubai Ladies Masters on Saturday, she would be the second youngest winner in Ladies European Tour history, behind South Korean Amy Yang, who won the 2006 ANZ Ladies Masters as a 16-year-old amateur.
Thompson said: "This is such a great tournament that it would be an honour to win it so I'm just going to take it easy and play one shot at a time."
Gustafson fired a bogey-free five under par 67 containing five birdies at the third, sixth, ninth, 12th and 16th holes and credited her good performance solid ball striking.
After playing poorly in the Pro Am on Tuesday, she revealed that she had taken a lesson from the Swedish Golf Federation coaches Patrik Johnsson and Katarina Vagndahl and felt that she was "striking the ball really well" afterwards.
Rigon said that solid putting was the key to her round of 68. "I struggled a bit with my driver today, didn't hit many fairways, but thanks to my putter, it was quite easy to get a good score."
Rigon is in Dubai fighting to keep her Ladies European Tour card. She is currently ranked 83rd on that list and needs a top 50 finish on Saturday to secure her place on the LET next season
Wie missed a couple of birdie opportunities and said: " I was a little frustrated after the last two holes, but I kept steady out there today. I made a couple more putts, and I have two more days to try and shoot some more low scores."
She and Thompson, two of the brightest young talents in American women's golf, have never played together and the chance that they will, sets up a tantalising prospect for Saturday's final round, which could see the two long-hitters pitted against one another.
Meanwhile, 67 players will contest Friday's third round after making the 36-hole cut at three over par or better. The third round will commence at 7.40am local time with the leading trio of Thompson, Gustafson and Rigon teeing off at 11.30am.
TOP 10 LEADERBOARD
136 – Alexis Thompson (USA) 70 66
138 – Sophie Gustafson (SWE) 71 67, Margherita Rigon (ITA) 70 68
139 – Julieta Granada (PAR) 68 71, Becky Morgan (WAL) 70 69
140 – Michelle Wie (USA) 73 67, Pernilla Lindberg (SWE) 72 68, Lotta Wahlin (SWE) 66 74, Louise Larsson (SWE) 71 69
141 – Elisabeth Esterl (GER) 70 71, Linda Wessberg (SWE) 68 73, Stacy Lee Bregman (SA) 68 73, Beth Allen (USA) 69 72, Minea Blomqvist (FIN) 68 73, Lee-Anne Pace (SA) 69 72, Christel Boeljon (NL) 69 72