Lexi, 16, leads in Alabama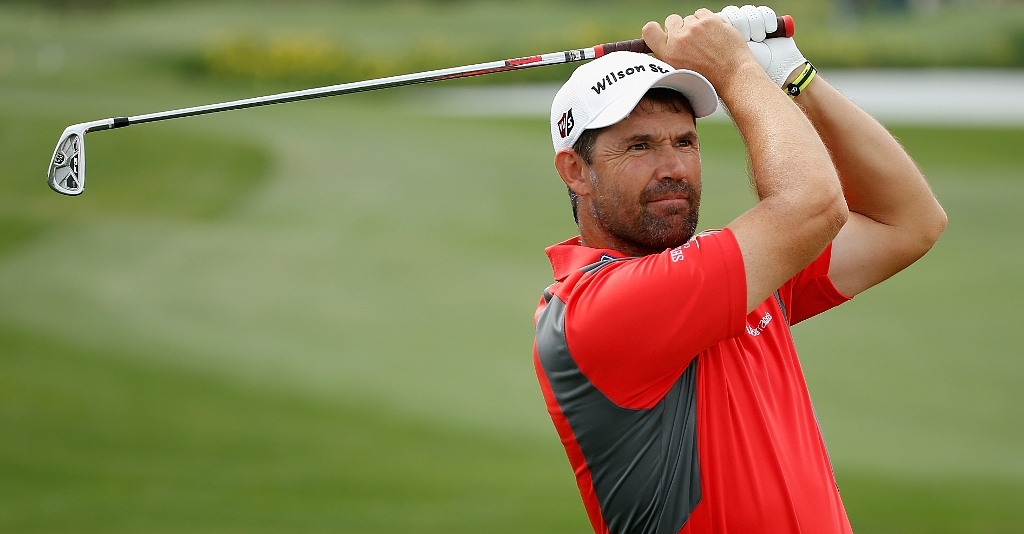 Sixteen-year-old Lexi Thompson will take a two-stroke lead into the third round of the Navistar LPGA Classic in Alabama.
Sixteen-year-old Lexi Thompson will take a two-stroke lead into the third round of the Navistar LPGA Classic in Alabama.
The US teenager was sitting at 10-under-par after shooting a 68 in Friday's second round and will be paired in the final group on Saturday with fellow American Stacy Lewis and Welshwoman Becky Morgan, who were tied for second, two shots off the pace heading in to the weekend.
First round leader Jennifer Johnson has fallen back into joint 5th place after stumbling with a second round 73 and World No 1 Yani Tseng has tumbled even further down the leaderboard with the same second round score.
Thompson followed up her first-round 66 with another impressive score, posting five birdies against one bogey to take the second-round lead for second time, the youngster having first pulled it off at the Navistar LPGA Classic in 2009 when she was only 14..
This week marks Thompson's eighth start on the LPGA this season and her best finish so far during this run was her tie for 19th at the Avnet LPGA Classic in Mobile, Alabama – also played on one of the courses on the Robert Trent Jones Golf Trail.
She entered the final round of the Avnet LPGA Classic this year holding sole possession of the lead but went on to shoot a 78 on Sunday.
"I'm going to try to forget about Avnet, what I did on the last day," Thompson said. "I'm just going to try to go into the weekend and play like I did the last two days: just relax, stay calm and just swing freely."
Thompson summer started with her winning the first stage of LPGA Q School by 10 shots in July and now she'll try to see if she can improve upon her career-best finish, which was a tie for second at the 2010 Evian Masters.
This will be the third time in Thompson's career that she's been paired in the final group on the LPGA Tour and helping with her comfort level is the fact that she is familiar with one of her playing partners, having even been paired with Lewis for a few rounds during the Ladies European Tour's Irish Women's Open this summer.
"They're great players so I'm looking forward to it," Thompson said. "Just going to try to play consistently like I did the last few days."
For Lewis, finding herself near the top of the leaderboard is nothing new this season.
Since becoming a first-time winner at the Kraft Nabisco Championship, the season's first major, in early April, Lewis has tallied six top-8 finishes.
Four of those have come in Lewis' last five tournaments and twice during that stretch she recorded a runner-up finish (Evian Masters and the CN Canadian Women's Open).
"My friends are like, I'm not going to tell you playing are playing good anymore. We're tired of hearing it," Lewis said with a laugh.
"But it's so nice to be there (near the top of the leaderboard). It's getting comfortable there, and I think the more I'm there the more comfortable I'm going to be, especially coming down the stretch on Sunday."
Could this be Morgan's big moment?
Ten-year LPGA Tour veteran is on the cusp of earning her first LPGA Tour victory after rounds of 67-69 took her into Saturday's third round just two-strokes behind Thompson.
Morgan who has played on both the Ladies European Tour (LET) and LPGA Tour, has struggled this season, missing six out of 12 cuts including last week's NW Arkansas Championship Presented by P&G. She earned her best finish this year at the CN Canadian Women's Open after she finished tied for 16th.
"I didn't play well last week and then played well in Canada, so my finish in Canada was good for me," said Morgan. I didn't have a great Sunday, the conditions were tough, but I played really well for three days there, so it kind of boosted my confidence."
Boost her confidence indeed, Morgan's first-round five-under par 67's ties the best round of the season which included seven birdies and two bogeys. While Morgan is pleased with her solid start this week, she knows there is still room for improvement this weekend.
"I actually left a few out there today," she said. "I'm not complaining, but I probably putted better yesterday."
A total of 74 players made the cut which fell at 2-over-par 146 and US star Cristie Kerr was not one of them. The 14 time LPGA Tour winner and former World No 1, fired rounds of 73-74 to end the two days at 3-over par.
Between 2008 and 2010, Kerr never failed to miss a cut and earned 40 top-10 finishes including four victories.
TOP 10 LEADERBOARD>
134 Lexi Thompson 66 68
136 Becky Morgan (Wal) 67 69, Stacy Lewis 68 68
137 Meena Lee (Kor) 73 64
138 Giulia Sergas (Ita) 72 66, Hee Kyung Seo (Kor) 71 67, Jennifer Johnson 65 73
139 Jin young Pak (Kor) 70 69, Brittany Lang 71 68, Amanda Blumenherst 68 71, Gwladys Nocera (Fra) 73 66