Levin whips the wind, edges clear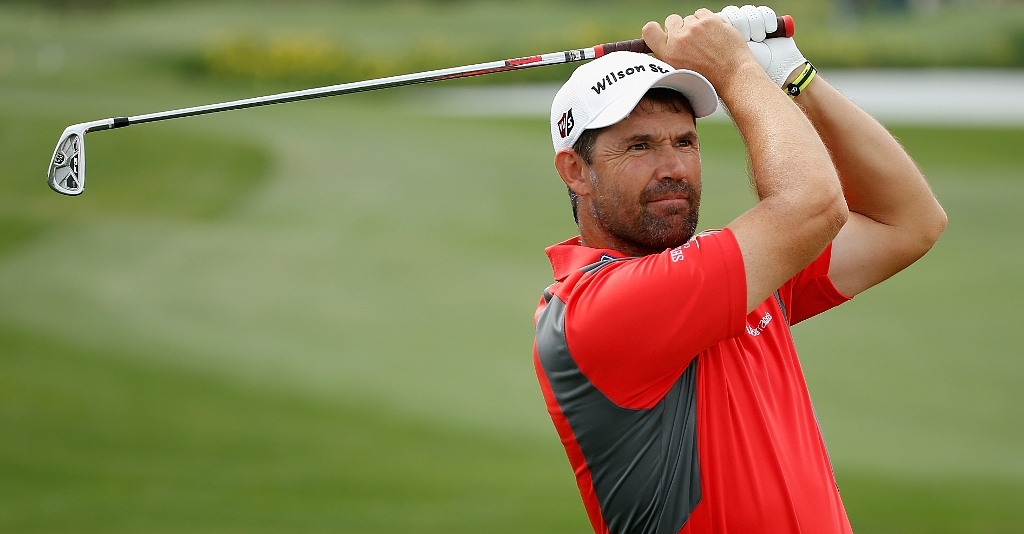 Spencer Levin came out tops, but generally it was the golf course that won a frustrating 1st day at the Honda Classic.
American Spencer Levin topped the leaderboard, but it was the golf course that won a frustrating first day at the Honda Classic on Thursday.
Amid blustery conditions at PGA National's Championship Course at Palm Beach Gardens in Florida, the stellar field struggled to post scores much below par and on the day it was Levin's three-under 67 that stood out.
Levin, who lost a play-off against Johnson Wagner at last week's Mayakoba Golf Classic in Mexico, is a shot clear of a group of five log-jammed behind him on 68.
They are South African Charl Schwartzel, Australians Stuart Appleby and Greg Chalmers, American Kyle Stanley and South Korea's YE Yang
Two more Americans, Jeff Overton and Matt Kuchar, are a shot further back on 69 with Lee Westwood, the highest ranked player in the field in the absence of the new World No 1, Martin Kaymer, three off the pace in a round-dozen tie that also includes Sweden's Carl Pettersson and Zimbabwe veteran Nick Price.
Unlike last week's WGC Accentutre Match Play winner Luke Donald, who, alongside Rory McIlroy and Graeme McDowell, opened with a disappointing 73s, Leven managed to hold on to his winning Mexican form and shot four birdies against one bogey in his march to his day-one first place.
He went out early so was able to sit back and watch the field drag its wind-blown way through 20-30mph gusts on an afternoon when many rounds ran to more than five hours and the first round had eventually to be suspended due to failing light with 12 players needing to come back on Friday to finish their rounds.
Levin, seeking his maiden US PGA Tour title, put some of his success down to the conservative approach he had adopted in order to cater for the difficult conditions.
He said: "It's a different kind of golf. You get in a par mode, really, where you just have to take what the course gives you. If you hit a good drive, you don't want to get too cute and try to go at a pin, because you know pars are going to be a good score."
Yang agreed. He was one of the later starters and was able to decide on his tactics by examining the scores
The former Paratrooper and 2009 Honda Classic champion said. "You can actually look at the scores and determine how you're going to play and what score you're aiming at.
"So I thought probably just breaking even would be good in these conditions and I played like that, and I played conservative, tried to play even, tried to par. And it worked out quite well."
Yang's 68 was only one of the eight that broke par on the day so Westwood, looking for sufficient points here to regain his place at the top of the World ranking list, won't be too disappointed with his 70.
Appleby, who now calls Orlando home is used to the Florida wind, but said: "It still doesn't make you feel comfortable.
"I played all right. I wouldn't call it brilliant, but I guess just consistent enough where I didn't get on the wrong side of dropping a shot every 30 minutes, which you easily could do."
Schwartzel, who comes from the relatively windless hinterland of South Africa, found putting a problem on Thursday.
"If you're moving around, you can't hit the ball on line," Schwartzel said. "The wind pushes you all over."
And there is going to be more of it. The forecast for Friday is more winds of 20 mph or more.
Levin, who cracked the top 100 for the first time last year and is playing for the eighth week in a row, says he was buoyed by his performance last week.
"I didn't win but I had a real good week last week," Levin said.
"It's funny – as a pro, you always remember the one bad shot. And then you listen to amateurs talk, and they talk about the one good shot.
"I hit a bad drive on that playoff hole, but other than that I played great."