Levet eyes return to form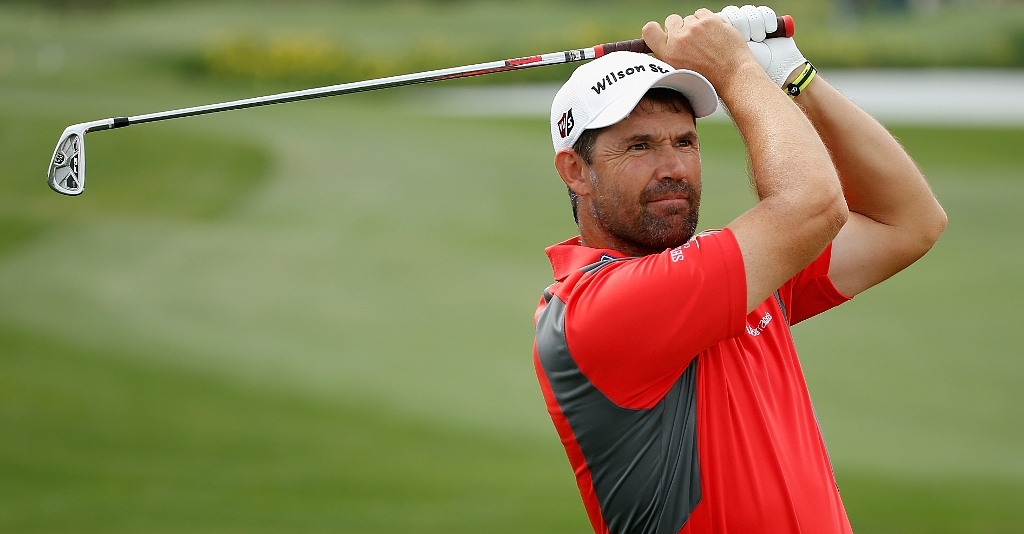 Thomas Levet hopes his injury nightmare will be over when he attempts to defend his Open de France crown in July.
Local favourite Thomas Levet hopes his injury nightmare will be over when he returns to Le Golf National Alstom to defend his Open de France crown in July.
Levet won the title in 2011, finishing one shot ahead of Thorbjørn Olesen and Mark Foster, but his jubilation was cut short immediately after. While celebrating his victory, he jumped into the lake beside the final green and broke his leg.
"The celebrations last year were great and jumping in the water was good, but the broken leg was not so good," Levet told europeantour.com.
"I went straight to hospital after the press conference and then came back to the course to celebrate with my friends with a cast on my leg. It was quite an experience."
The 43-year-old was struck another cruel injury blow when he fell down the steps beside a tee box at the Volvo Golf Champions and suffered a broken rib.
"It [the broken leg] took two months to recover, but that was fine. Far worse was the broken rib I suffered this year. It took more from my game than the leg. I made the cut as soon as I came back from the leg injury but since I broke my ribs I have not made a cut, and I have not played very well. But the game is not that far away. I am hoping for a good month in July, and then in August and September. The season is only halfway through, so I am hoping for a good second half.
"The win last year was huge. To win your own national Open is always very special and particularly at Le Golf National. I used to play golf ten minutes from there, I went to school less than 20 minutes away and I lived just 15 minutes away, so it was very special. And I did it in front of my family, my kids and my friends. Every time I walked onto a green I could see their faces and it was this that maybe pushed me to win. I felt even from Thursday that I could win and it was a very strange feeling."
If Levet is to successfully defend his title like compatriot Jean-François Remesy did in 2005, he will face stern competition from world number three Lee Westwood and a host of Major winners including Retief Goosen, Darren Clarke, Graeme McDowell and Martin Kaymer.