Let the battle commence…..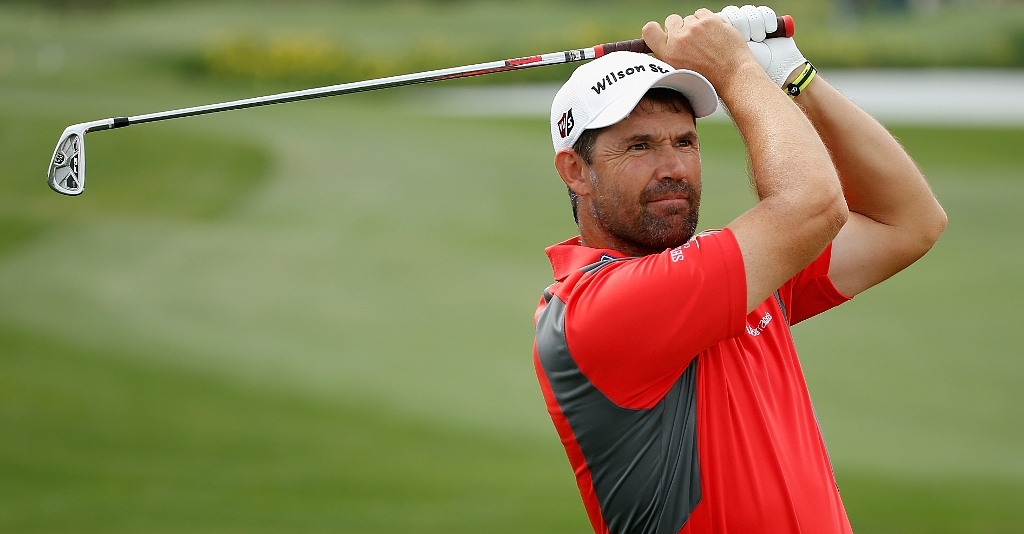 No Ryder Cup has ever seen the depth and quality of the talent ranged against each other at this week's Ryder Cup.
No Ryder Cup has ever seen the depth and quality of the talent ranged against each other at this week's Ryder Cup at Celtic Manor.
Fourteen of the world's top 16 players are at Celtic Manor – and it would have been 15 if European captain Colin Montgomerie had picked Paul Casey rather than Padraig Harrington.
Compare that to two years ago.
When the Americans regained the trophy at Valhalla only 13 of the game's top 20 took part and chief among the absentees was, of course, number one Tiger Woods.
At The K Club in 2006, meanwhile, five of the 24 players were not in the world's top 50 and when Europe also won at The Belfry four years before that Phillip Price was ranked 119th at the time – and Lee Westwood 148th.
So a feast of golf can be expected in the first-ever staging of the clash on Welsh soil – and hopefully the weather will not take the pleasure out of watching it.
Sadly, for all the crossing of fingers, the first three days of October do not look like being full of sunshine.
This is the latest the match has been staged since 1983 in Florida and the latest on this side of the Atlantic since 1961.
Even former captain Tony Jacklin has said: "I think it's just crazy to jeopardise an event as popular as the Ryder Cup by pushing it back that far.
"I think it would have been the ideal year to change the format and play the match over four days.
"If they get perfect weather it is likely to be foggy in the morning, if they get rain delays they won't finish.
"The forecast for tomorrow's start at 7.45am is for rain and winds gusting to 25mph.
There could be fog early on Saturday and Sunday's singles are set for showers.
But look what happened in Ireland four years ago. There was torrential rain then and Europe won by a record-equalling nine points. Home fans this time would probably accept the same weather if it produced the same result.
The Americans have not won away since The Belfry in 1993 and the increasing strength in depth of European golf in that time is not the only reason. The courses and the conditions have without doubt played their part.
Woods, of course, is back now and hoping that his opening shot will be better than it was at The K Club.
It was also the opening drive of the match and he hooked it into a lake. It gave Europe a huge lift, even though partner Jim Furyk then birdied the hole and they beat Montgomerie and Harrington.
Now Montgomerie is back as well after missing the last match – simply because he was not picked whereas Woods was recovering from knee surgery – but this time he is directing operations and not hitting a shot.
The Scot, who never lost any of his eight singles, calls this the "biggest event in my career".
And, given that he could never quite pull off a major victory and at 47 is highly unlikely to now, that is fair enough.
His biggest decision so far has been to hand Harrington a wild card rather than world number seven Casey and his biggest relief has been that Westwood – now third in the rankings and quite possibly only 10 days away from becoming number one – is playing again seven weeks after a torn calf muscle put him out of golf.
But quite often in the past it has not been the stars going into the match who have turned out to be the stars of the match.
Written into the history of the competition are such names as Christy O'Connor Jnr, Jose Maria Canizares, Philip Walton, Paul McGinley and from the winning American side two years ago Boo Weekley and JB Holmes.
Not that they were the top-scorers at Valhalla. Ian Poulter was with four points out of five.
In Poulter and Ross Fisher, one of Europe's six newcomers, Europe have the game's two reigning World Match Play champions.
They also have the reigning World Cup winners in Italians Edoardo and Francesco Molinari, the first brothers to play in the match since 1963.
It has not been a good week for brothers in Britain so far with David Miliband quitting front-line politics following Ed's Labour leadership win, but not everything has to end in tears.
And if you see Poulter rushing to finish his singles match on Sunday it will be easy to guess why – his beloved Arsenal kick off at Chelsea at 4pm.