LET's six to watch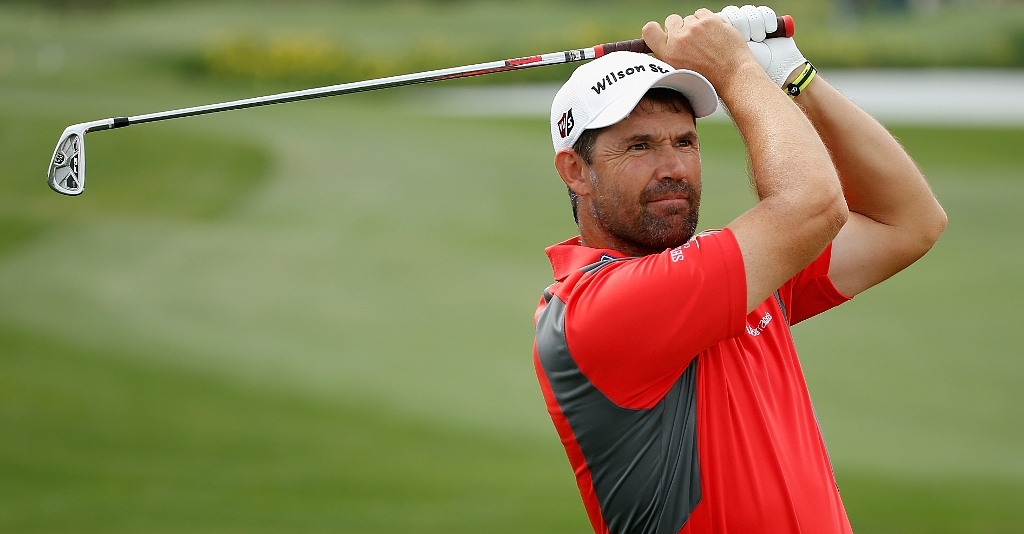 Matt Cooper looks at six golfers worth watching as the Ladies European Tour kicks back into top gear.
After a stop-start schedule in the early part of the season, the Ladies European Tour (LET) finally kicks back into top gear this week in Turkey, the first stop on its run of seven straight tournament weeks.
As always at this stage of the season many players have high hopes and big dreams for the summer ahead.
We've picked out six individuals whose progress will be well worth following.
Caroline Hedwall, 21 (Sweden)
When Australians admire a person's competitive spirit they say he or she, "has got a bit of mongrel in 'em." It's not the most flattering of phrases, but it is very much a compliment, intended to tribute the person's fighting qualities and it applies perfectly to the combative Swedish rookie Hedwall.
She's entered the professional ranks after an amateur career that impressed at every level, whether winning World and European titles for Sweden, national championships for Oklahoma State University or finishing as low amateur in the 2010 Ricoh Women's British Open.
At the end of last year she breezed through LET Q-School (winning Pre-Qualifying by eight shots and Final Qualifying by six) but surprisingly failed to earn a card for the LPGA.
Undeterred, two months later and up against a decent field, she claimed victory in her very first professional start, the ALPG Tour's New South Wales Open.
What makes Hedwall standout from the pack is her on-course demeanour: she squeezes every last drop out of herself and then demands more. Assuming she is not too tough on herself (and her amateur and college results suggest she can keep things in perspective) she seems set for a bright future on the LPGA alongside her one-time Sweden team-mate Anna Nordqvist so European golf fans should catch her whilst they can.
Kristie Smith, 22 (Australia)
Not many players claim top four finishes on four different tours in the same year, but Smith did just that in 2010.
She started the season like a train, winning the ALPG Tour's Royal Canberra Classic, adding victory in Future Tour's Daytona Beach Invitational and, in May, finished second in the LET's Slovak Open. At the end of the year she completed her unusual grand slam by caddying for the Frenchman Marc Farry when he finished fourth in the European Seniors Tour's Australian Open (held in her home city Perth).
This year she also started quickly: she led the Australian Open after 36 holes before drifting away; seven days later she was in a similar position but, having learned the lesson, claimed her maiden LET win in the Pegasus New Zealand Open.
Smith's key characteristic is her ability to go low – she's an Aussie birdie machine, something she first proved just weeks after turning pro in a blistering 12-birdie round of 62 at the 2009 ANZ Masters.
Last year, after that superb start had earned her prized spots in the LET's blue riband events (the Evian Masters and Ricoh Women's British Open), her form drifted and she has stated: "My priority this season is not to burn out like 2010." Walking the fairways at Royal Birkdale last year she cut a disconsolate figure as she headed towards a missed cut (the second of five on the bounce mid-summer). There's no doubt that she gets down on herself but it reflects a burning desire and her short career indicates that she has the spirit to bounce back from disappointment. It bodes well for Smith because those two traits are every bit as important to a successful career as raw scoring power.
Christel Boeljon, 23 (The Netherlands)
There is something satisfyingly quiet, balanced and consistent about Christel Boeljon: on the course it is her swing, off the course it is her smile and on the spreadsheet it is her results.
As an amateur she played the KLM Ladies Open four times and twice made the top eleven. Then, in her rookie year on tour, she made 18 starts and nine times finished in the top 21. In 2010 she made 21 starts and 10 times finished in the top 12. Those are not just quiet, balanced and consistent results; they are also consistently getting better.
In theory she is a winner (having claimed the 2009 European Nations Cup for The Netherlands alongside Marjet Van Der Graaf) but it was an unofficial victory. She was, however, mighty close to a first individual win in 2010, finishing in the top three four times and contending at the top of the leaderboard on another three or four occasions. She's impressed on tight courses, on fast-running courses, in windy conditions, in flat conditions, in the Far East and all over Europe. (Those words come to mind again: quiet, balanced, consistent.)
She also qualified at LPGA Q-School in late 2010 but says, "I will continue to focus on Europe because it is Solheim Cup year and I'm going to see if I can get on the team." European captain Alison Nicholas, who is focussing her attention on performances in pressure situations, will have taken note that Boeljon was 15th in the first major of the season, the Kraft Nabisco Championship at Mission Hills. She improved her position with every round that week, a pattern that resembles her career which continues to be on a (quiet, balanced and consistent) upward curve.