Let's give Jack a chance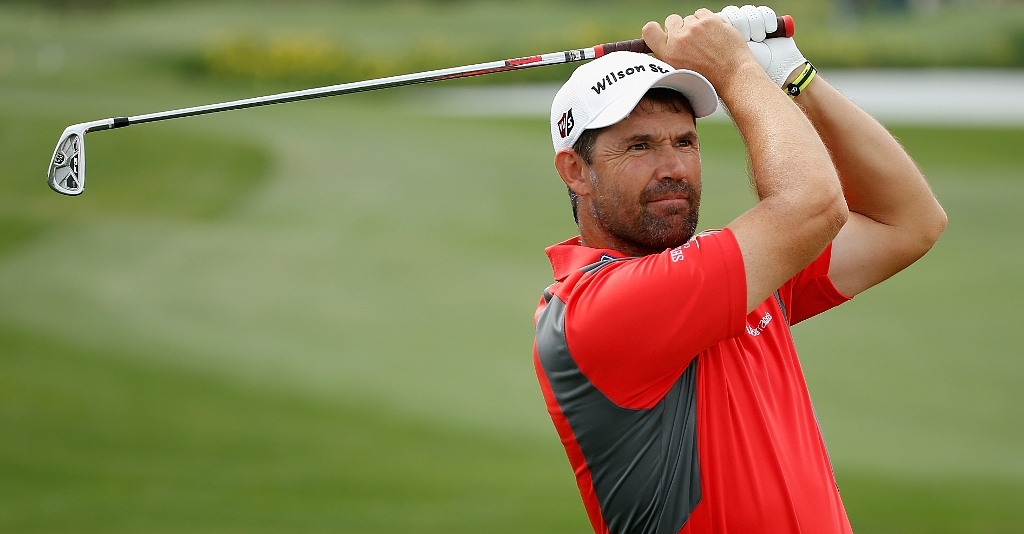 Jack Nicklaus's 12-hole golf experiment has created quite a stir, some being for it and others against it.
Jack Nicklaus's 12-hole golf experiment has created quite a stir with some fairly strong reaction, both for and against it.
Along with the USGA, Nicklaus, still the Majors record holder with his 18 coveted titles and ranked as one of the games leading golf course designers, is greatly concerned at the large fall-off recently in the numbers of new converts in the USA, especially the young ones.
And in a attempt at rectify the situation, he is experimenting with a shorter, faster and easier form of golf he believes will help reverse this trend.
His Muirfield Village Golf Club, where The Memorial, one of the US PGA Tour's biggest tournaments outside of the majors, is set to be staged this week, hosted two separate 12-hole events over the recent Labor Day weekend in which golfers were encouraged to play one tee up from where they normally play, where the size of each of the holes was almost doubled to 8 inches, and in which participants were penalized a stroke for every five minutes over the 2½-hour time limit imposed for their rounds.
Families and children were encouraged to participate in a what Nicklaus hoped would be a quicker, easier fun game limited to no more than 2½ hours as opposed to the four to five hours traditional golf normally takes per round.
Initially the die-hard traditionalists didn't like the idea at all. Indeed the concept was widely condemned, much in the way that the introduction of one-day and 20-over cricket were condemned.
My long-time playing partner probably reflected these feelings when he said, "Changing the way golf is played will spoil it altogether. I don't want to have any part of it."
Supporters of the Nicklaus concept, however, see things differently – and especially after the Golden Bear's Labour day successes.
The golf staff at Muirfield Village reported that despite the cool and damp conditions just over 100 golfers had taken part in the two 12-hole tournaments.
They said that the fields had included a large number of senior members who don't regularly play; a significant number of families, including mothers and daughters who had previously been intimidated by the course; as well as a healthy number of juniors.
Nicklaus was delighted with the result.
"From the members and participants I spoke to, as well as the reports I received from the Club staff, it sounds like everyone had a lot of fun and enjoyed the concept," he said afterwards. "I truly delighted we got such a positive reaction.
"I was also pleased to hear that not only did we have a large number of people participate, but we had such a large variety of players.
"We had good players, as well as beginners, and we had a good mix of seniors and families. I heard there were a number of young players, who had taken up the game as juniors, but had then lost touch with it for whatever reason.
"This is a great group to connect with and hopefully events such as this will intrigue and interest them even more, and inspire them to continue with the game."
Two eagles were recorded on the par-5 fifth hole and a large number of birdies, including four by one golfer on a stretch of four holes.
The lowest score for 12 holes was 5 under par and the average time of play for the 12-hole round was 2 hours and 15 minutes.
"That was terrific," Nicklaus added. "If you look at your time on a golf course, more time is spent putting than during any other aspect of the game. If you can speed up what you are doing when putting, the overall time to play a round will be reduced.
"The goal of these events was to try something unique, experiment with different ideas and formats, and get a reaction from people. I think we accomplished all the things we wanted to do. It was a great experiment and we'll just take it from here. If we can get the word out, get people to try similar events or outings across the country, get some valuable feedback, then I think you are going to have a lot of people who might like to try this on a more regular basis.
"As I emphasized before, we are not trying to change the game of golf. We are just trying to think of new and different ways that might bring more people into the game, show them that the game is and how it can be a lot of fun; that they can enjoy golf while playing it faster."
I believe I would go along with the detractors if 12-hole golf was being punted as the norm of the future. I'd hate to see the traditional game we golfers have come to know and love fall by the wayside with its legends and records all thrown out of the window, but I'm pretty sure that's not about to happen.
Championship golf will always be there, just as five-day Test Cricket still is.
But at a time in our history when there is less time and more forms of amusement open to the human race than ever before, easier and especially quicker 12-hole golf might well be the way to halt the fall-off in new converts.
It could also increase the fun element for club golfers if 12-hole golf was introduced as an addition to their competition schedules.
In other words 12-hole golf shouldn't be seen as a replacement for 18-hole golf. The World's pro-tours will continue to feature 18-hole events. So too will the world's leading Amateurs championships.
It's also unlikely, that the multitude of clubs around the world will shorten their Saturday competitions and their club championships to 12 holes, but the shorter and easier form of golf could add variation to their competition schedules and also provide beginners and younger players with a wonderful welcoming mat.
Ironically, the 12-hole course has historical precedents in older Scottish golf courses and has started appearing again in some new layouts.
It is interesting that the Derrydale Golf Club in Ontario, Canada, is reported to be thriving again as a 12-hole course after being forced by hard times to sell off its other holes to a real estate developer.
Nicklaus has even suggested building super-flexible 36-hole course set-ups that could be played as three 12-hole courses or as two 18-holers. Other designers are talking about building courses around six-hole loops for even more flexibility.
Tom Doak, a leading golf course architect and designer of the highly ranked Pacific Dunes course at Oregon's Bandon Dunes, has called on course operators, be they private clubs or municipalities, to consider alternative shorter layouts before deciding to shut down and sell-off a course facing economic difficulties.
Shorter is definitely the in word right now. It's one way to reduce the time it takes to play a round which in turn would encourage more golfers to play while simultaneously increasing club revenue generated by the numbers of rounds played.
Another solution for speeding up the game is encouraging golfers to play from shorter tees as is being pushed by the PGA of America and USGA with their "Tee-it-Forward" campaigns.
Twelve-hole golf and handicaps?