LET'S DRINK TO BEAU JOLLEY!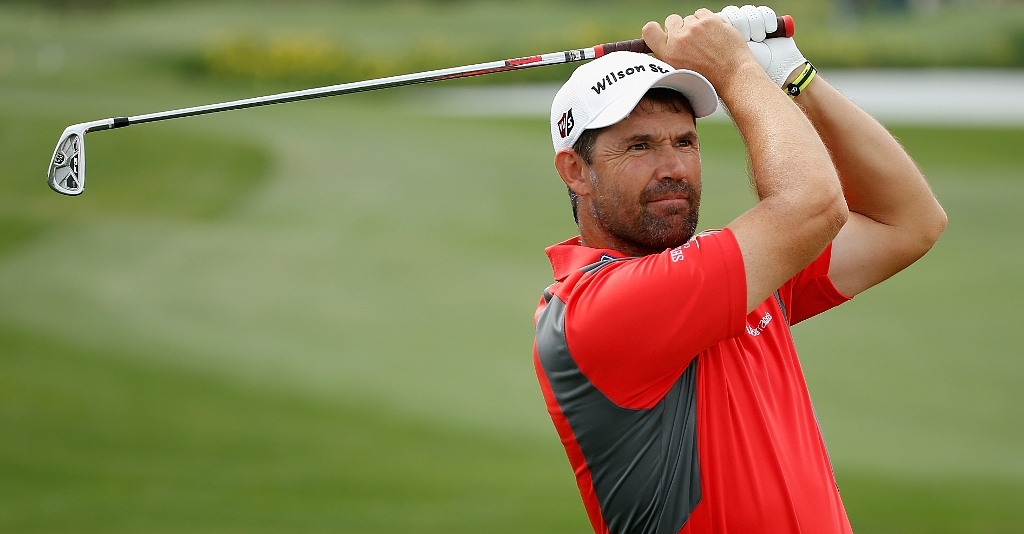 Mark Garrod pays tribute to rogue wannabe Open golfer, Maurice Flitcroft, who has died aged 77.
Do not expect a minute's silence either from the players or the officials at the Masters this week in memory of Maurice Flitcroft.
But do expect more than a few of the golf-writing corps to raise a glass and toast the 77-year-old, who died on March 24. A glass of Beaujolais would be most appropriate, but perhaps a little hard to find in Augusta, Georgia.
It was as Beau Jolley that Flitcroft filled yet more column inches in 1990 when he made the last of his repeated attempts to qualify for the Open championship, even though he was never anything more than a hacker.
The former crane driver from Barrow-in-Furness was not the first to send in a bogus entry form to the Royal and Ancient Club at St Andrews, organisers of the Open, but he was the most persistent.
And for that the writers, if not the powers-that-be, loved him.
It remains clear in my mind that I was one of only two reporters present at Ormskirk 17 years ago when a spectator came and informed us that the regional qualifying competition had an impostor who had teed off and had then been hauled off the course by the R&A member running the event.
Just as Paddy Mearing, a journalist working for a now defunct news agency, and I began to write our reports – mine began "There were shades of Maurice Flitcroft at Ormskirk today …" when the same head again popped round the door of the press room set up for the day.
"You're never going to believe this. It's Maurice Flitcroft!"
Masquerading as an American professional this time, the old rogue had made a double bogey on the opening hole and a bogey on the second when his progress was halted.
It did not matter who got through to the next stage of qualifying. Flitcroft was the story.
Before him came a real American, Walter Danecki. The details he gave on his entry in 1965 entitled him to tee off in the final qualifying event at Southport and Ainsdale and since nobody on the spot had the evidence to call him a fraud he played all 36 holes.
Danecki, from Milwaukee, shot 108 in the first round and then 113 in the second for an 81-over-par total of 221.
He said afterwards he was "a little discouraged and sad", had entered because he was "after the money" and if he had used the big ball (two sizes were allowed then) he would have been "all over the place."
Whether inspired by that or not, Flitcroft decided to follow suit in 1976, the year that Johnny Miller pushed 19-year-old Seve Ballesteros into second place at Birkdale.
Flitcroft was entered into the draw for the qualifier at Formby despite never having played 18 holes before.
Forty-six at the time, he returned a score of 121, but then decided to withdraw. "I have no chance of qualifying," he said before explaining that he had taken up the game only 18 months earlier, but was not a member of a club and had been practising on a beach.
"I've made a lot of progress in the last few months and I'm sorry I did not do any better."
When contacted by a newspaper, his mother commented: "Well, he's got to start somewhere, hasn't he?"
Flitcroft filed an entry under his own name again a year later, but was informed by then R&A secretary Keith Mackenzie that it was being rejected because he had provided no proof of an improvement.
So in 1978 it was as American professional Gene Pacecki he managed a few holes at South Herts before being stopped, then in 1983 he turned up at Pleasington disguised, completed with false moustache, as Swiss player Gerald Hoppy.
He played nine holes in 63, but got no further.
Beau Jolley followed, but although he did not make it to St Andrews to play in the Open he was there.
One golf correspondent at the time – Bill Blighton – had the bright idea of asking Flitcroft for a hole-by-hole guide to the Old Course for his newspaper's Open preview pullout.
His visit was meant to be all hush-hush, of course, because the paper wanted to put the 'exclusive' tag on the piece, but on his arrival Flitcroft came into the giant media centre, went up to the front desk and asked if the golf correspondent was there.
"Bill Blighton, Maurice Flitcroft is here to see you," it was announced on the tannoy. And at that everybody knew who was in their midst and leapt into action.
A few years later I was at another final qualifying event when another helpful spectator told me to come and take a look at a player called Bo Brit.
He had just started and when I caught him up he managed a three at a par three. But on the tee he had hit a three-iron while the two playing partners were using something like an eight-iron.
It was not Flitcroft in disguise again, but an American in cowboy boots who said after being asked to stop that he was a bona-fide professional, but worked at an indoor golf centre in Canada. I know not what has happened to him since.
Why officials could never be seen to share in the amusement at such characters is, of course, that the antics of these bogus players are bound to affect the legitimate attempts of their playing partners to fulfil a lifetime ambition by making it into events such as the Open.
Now stricter checks are made on entry forms and names get flagged up if there is anything suspicious.
"The Championship Committee may require independent certified evidence of playing ability of entrants," the entry form states. "All entrants will be subject to the approval of the Championship Committee, which reserves the right to accept or refuse, or having accepted subsequently reject any entry without giving reason for its decision.
"The Championship Committee reserves the right to disqualify any competitors making a false statement on his entry form."
They need worry no more about Flitcroft beating the system. But he left this world having done it, and with a five-column obituary in the Daily Telegraph complete with photograph.
He never made it into the Open. But he made his mark.