LET Q-School betting preview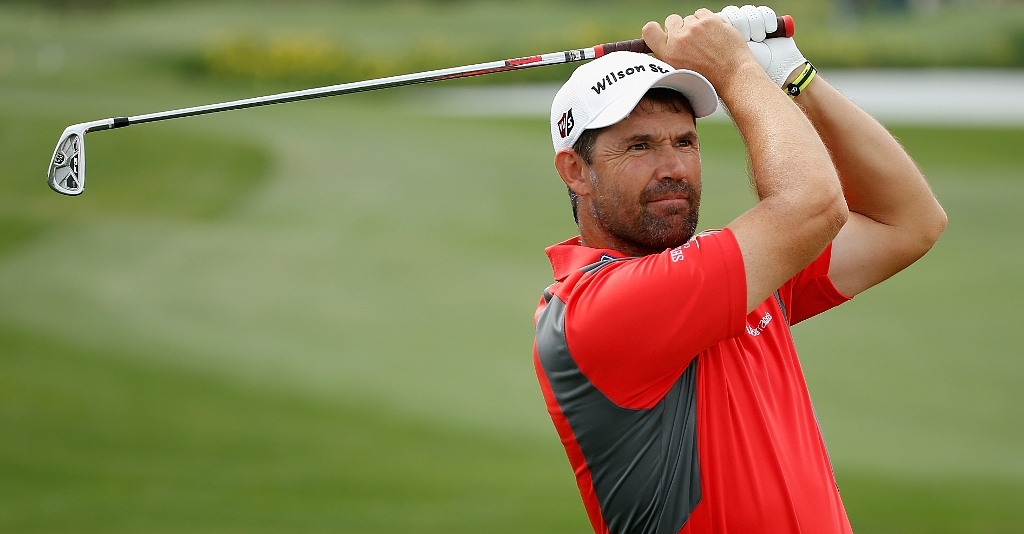 Matt Cooper picks out his best bets for this week's LET Q-School at La Manga.
The men on both sides of the Atlantic have endured it. So, too, have the ladies of the LPGA. And now it is the turn of prospective LET tourists to undergo the brutal end-of-year test that is Q-School.
For some it will be a first visit to the annual scramble for cards, for others a dreaded return to an event that tests nerves and temperament every bit as much as short game and long game.
For all competitors there is a story that is worth keeping in mind; a motivational tale which illustrates that stumbling on the first rung of the professional ladder is no barrier to eventually making it to the top.
I'm not referring to the efforts of Anna Nordqvist who won the LET Q-School at the start of the 2009 season and ended it a major champion and Solheim Cup debutant (although the youngsters might dream of that particular fairy tale).
I'm thinking instead of a player who was tied for 18th at Q-School at the end of 2006, lost her card in 2007 and could only finish 25th at Q-School ahead of the 2008 season.
Those results didn't hint at what was to come: a maiden victory in 2010, followed by another four wins; enough to earn her top spot in the Henderson Money List.
That player is, of course, South Africa's Lee-Anne Pace who told Golf365 at the start of this year: "I think it is important to dream big, but pay attention to the small things."
She has fully proved the value of that strategy and it is one 94 girls will seek to emulate this week in La Manga.
In truth one of the joint favourites, Sweden's Caroline Hedwall, is more likely to be inspired by Nordqvist because, as discussed ahead of last week's LPGA Q-School, their background is incredibly similar, being impressive at both amateur, international and US college level.
Hedwall trounced the field in Pre-Qualifying by eight shots and I fully expect her to do this week what she failed to do last week in Florida (claim a good card) but I'm not keen to commit my cash at the short price of 7/1 (ditto her countrywoman and co-favourite Louise Friberg, a one-time winner on the LPGA).
In fact Hedwall wasn't the only impressive winner in Pre-Qualifying – the second section witnessed a fine performance from yet another Swede, the 20-year-old Louise Larsson who finished six shots clear of the field.
This season she claimed one win and another seven top five finishes to rank third on Europe's most competitive minor circuit, the Nordea Tour in Scandinavia.
The Swedes are incredibly well-represented and another expected to feature this week is 24-year-old Caroline Westrup who five years ago finished second in the Finnair Masters (as an amateur) before spending four years at Florida State University (gaining All-American selection every year).
She spent 2010 on the Futures Tour and didn't do quite enough to persuade me to part with money at 33/1. Larsson is the same price and although I respect her chances, there is too little to go on at that price.
Instead I'll return to the Nordea Tour and focus on the player who topped the 2010 rankings thanks to four wins and two second-placed finishes.
Given those achievements (and the fact that many of those priced lower than her have accomplished less), the price of Finland's Kaisa Ruutila seems a little big.
As mentioned above the Nordea Tour is competitive – she had to fight off the challenge of double-LET winner Lotta Wahlin to top the rankings (Wahlin played in Scandinavia this year following a skin cancer scare; she wanted to stay out of the strong southern sun).
Ruutila finished sixth in the Murcia Open prior to Pre-Qualifying, held on La Manga's South Course, and also made a safe enough passage through Pre-Qualifying.
If she can reproduce her Nordea Tour form 50/1 will be value.
Other players to consider are the young Spaniard Belen Mozo, a close friend of Aza Munoz who is finally free of injury and proved she has a bit of class when comfortably claiming an LPGA card last week. Same old story though – 15/1 is a bit short.
Julie Tvede won the LET Access Series (a new feeder tour for 2010 which had mixed reviews), including victory in the Murcia Open prior to Pre-Qualifying so she has current and course form, but I can't back her at 28/1.
There will be plenty who think Maria Verchenova is an attractive … price. Her best results on tour have come in Spain and she's found some late season form.
After an injury-ruined 2009, she started 2010 well, hitting the ball with an improved trajectory, but the season drifted away from her. Perhaps the prospect of no card in 2011 has galvanised her.
She's good enough to regain her card and there are worse bets in this field (she's 50/1) but I'm tempted instead by Australia's Kate Combes.
The 27-year-old from Victoria was fifth here 12 months ago and although she failed to keep her card there is a precedent for players making the top five at Q-School, losing their card and bouncing back into the top five at the following year's Q-School – both Frances Bondad and Stefi Michl have trod that route prior to becoming solid performers in recent years.
There is another reason to think she will be motivated this week – her friend Stacey Keating recently turned professional and is also seeking a card.
Keating has already experienced the curious power of motivation – she played alongside Martin Kaymer's girlfriend Alison Micheletti in Pre-Qualifying and whilst Micheletti improved when Kaymer turned up to caddie in round two, Keating was inspired by the presence of Europe's number one player, leaping up the field with a 68 and progressing with ease thereafter.
Let's hope a little bit of motivational magic works wonder with Combes and we pull a rabbit from the hat at 100/1.
Tips:
1pt e.w. Kaisa Ruutila at 50/1 (Skybet 1/4 1,2,3,4,5). If she shows her Nordea Tour form there is a bit of value.
0.5pt e.w. Kate Combes at 100/1 (Skybet 1/4 1,2,3,4,5). Fifth last year and motivated this week.