Leonard, Chappell tied in Florida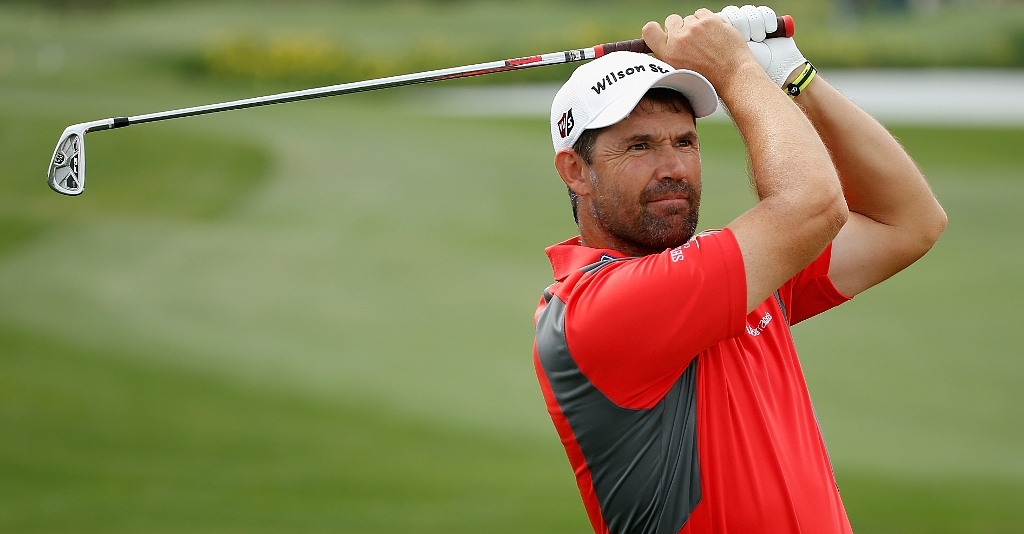 Justin Leonard and Kevin Chappell took over the Disney Classic lead on Saturday, while Luke Donald's money list hopes faded.
Justin Leonard and Kevin Chappell took over the Disney Classic lead on a day that saw Luke Donald's chances of winning the money list title fade.
Leonard had a scrappy third round at Disney World's Magnolia Course on Saturday, and needed his wedge to get himself out of trouble three times in the span of five holes on his way to a two-under 70.
He's tied with rookie Kevin Chappell for the Children's Miracle Network Hospitals Classic lead on 14 under par 202, after the latter shot a much more consistent four-under 66 that started poorly with a bogey at the first, but ended with a number of birdies in the 10 to 15 foot range.
The duo are one shot clear of overnight leader Bio Kim, who needs to finish in at least a two-way tie for second to keep his tour card for next year.
Kim tripped up on the fifth, driving into the woods for an eventual double bogey that saw him relinquish the lead and fall three shots behind. Three birdies on the back nine saw him pull it back, however.
Luke Donald also needs at least a top-two finish this week if his bid to win the money list title is to succeed, and at least for a while on Saturday, it looked like he was mounting a strong challenge.
By the time he reached the par-five 14th hole, the Englishman was tied for fourth, only three shots off the lead and three shots clear of Webb Simpson, his money list rival who led the race by $363,029 heading into the tournament.
But it all fell apart on the par-five as Donald double-bogeyed, hitting a shot into the hazard and making his first three-putt on the PGA Tour in 483 holes, leaving him six shots off the pace.
Donald eventually carded a 70 that leaves him five shots back and one shot behind Simpson, who went round in 69. He still has a chance of doing the job, but needs to go low in Sunday's final round and hope that others, including Simpson, falter.
"I'm a little more confident than I was two hours ago," said Simpson after his round.
Leonard, meanwhile, was a little bit surprised to find himself in the lead. It's been a poor season for the usually consistent American. Though he is exempt for next year, he hasn't been around for many weekends in 2011, and is in danger of finishing outside the top 125 on the money list for the first time in his career.
Leonard had six birdies and four bogeys on the day, making a few incredible chips to keep the round together, including two, on the 5th and the 9th, that went in the hole for birdies.
"The strength of my round was definitely from off the green," Leonard said. "I certainly didn't play great today, and to be able to hole … really the two shots, 5 and 9, from off the green certainly is a huge boost.
"There are days when those things don't go our way, and the round can get away from me.
"Today, I scored. And it's something I have not been doing at all this entire year."
Eleven players are within four shots of the lead heading into the final round.
Nick O'Hern and Henrik Stenson are tied for fourth on 12 under behind Kim in third, two shots off the lead, after rounds of 70 and 72 respectively, while Americans Kevin Kisner (67), Billy Mayfair (67) and Tom Pernice Jr. (68) are a shot further back on 11 under.
Simpson is part of a five-way tie for ninth on 10 under, while Donald lies a further shot back.