Lehman wins first senior major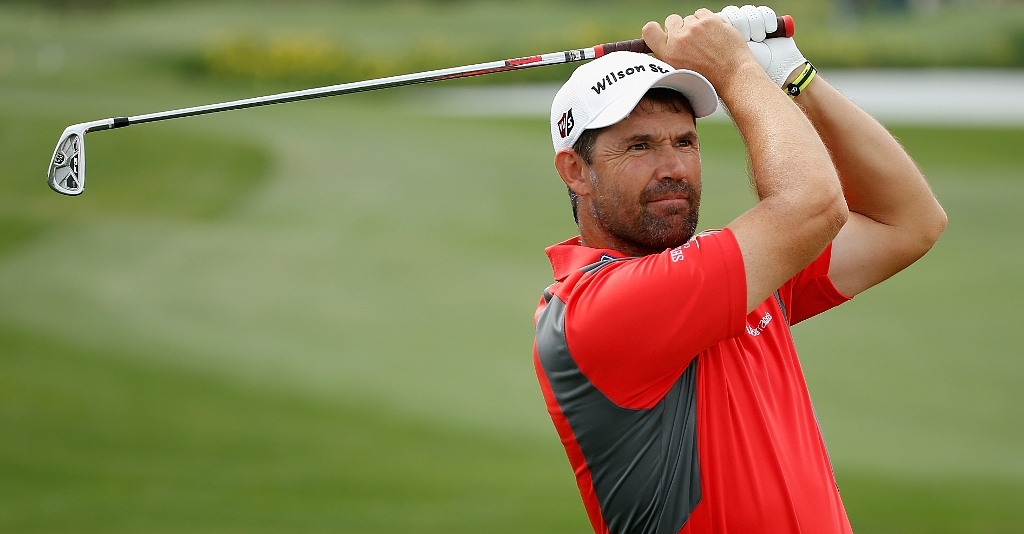 Tom Lehman wasn't the best golfer on the final day of his and the season's first 50-and-over Major, but he was a winner.
Tom Lehman wasn't the best golfer on the final day of his and the season's first 50-and-over Major, the Senior PGA Championship at the Colorado Golf Club.
He carded a solid but unspectacular closing 71 against the sizzling 67 fired by a flying David Frost and the 69 shot by the charging pre-tournament favourite Fred Couples.
But Lehman, the overnight leader and only player of the 155 in the field to shoot under-par scores in each of the four rounds, did come up with a winner when it really mattered after being caught on the closing stretch by Couples and Frost and forced into a three-man play-off.
This was on the 18th where the first hole of the sudden-death play-off took place. Lehman won it and walked away triumphantly to lift high the prestigious Alfred S. Bourne Trophy and claim his first senior major in his first attempt.
Their nervous wait for Lehman to finish may, or may not, have impacted on their nerves, but what ever it was, Frost and Couples made the play-off easy for the cool, solid-as-a-rock Lehman.
In a huge anti-climax to a dramatic day, both double bogeyed the first extra hole to hand the title to Lehman on a platter.
"The course requires a lot of patience," said Lehman, a former Open winner and Ryder Cup captain who is set to serve as an assistant to US skipper Corey Pavin at the 2010 Ryder Cup in Wales this October:
"It's a very strategic course – one of the reasons why I like it so much. There's so many options and decisions you have to make, and I really believe that it gives you the ability to really go for it as much as you want to or not.
"So if things aren't going well, you always have the chance of kind of playing it safe. If things are going really well, you have a chance of being aggressive," he said.
"And there's par 5s and drivable par 4s and so there's all kinds of holes out there where you can make your decision that day depending upon how you're playing. So I would say that this week I was playing very well and I took advantage of a lot of those opportunities."
Mark O'Meara, who closed with a 71, was fourth, Nick Price (70) fifth, while Larry Mize (70) and Bill Glasson (71) tied for sixth at 3 under.
And the play-off? Here's what happened:
Lehman was first to tee off and coolly put his drive down the middle of the fairway. Fellow American Couples and South African Frost, a Champions Tour rookie like Couples, were unable to emulate him, though.
Frost hooked his shot just under the lip of a bunker to the left of the fairway while Couples hit his drive into a small bush. They couldn't recover and Lehman's easy par with two putts from 10 feet wrapped up a title he overall deserved.
As solid as Lehman was throughout the tournament, though, Frost was the force on the weekend.
The South African made the cut by a mere two shots after a dreadful 77 on Friday, but bounced back with a course-record, 7-under 65 on Saturday and added a 5-under 67 on Sunday for an amazing weekend total of 12 under.
For Frost, the final round included chip-ins for birdie on the 6th and 7th holes, as well as three consecutive birdies starting at the 15th.
And although the play-off was a big blow, Frost said he would be leaving Colorado anything but disappointed.
"I played well," he said. "Tom obviously finished it off, but as it turned out I was in the clubhouse first. One of those two guys could have bogeyed one of the last two holes. Or Couples could have birdied the last hole and I might not even have got as far as I did, I guess.
"But, yeah, I'm very encouraged," Fost added.
"I hit a lot of great shots out there. I played really well on the weekend. Maybe a little unlucky today, I missed a couple of short putts for birdie, like in No. 9 where I missed about an 8-footer and on the 11th where I also missed an 8-footer. But then I must say, I chipped in twice today, so you get some and you give some."
Lehman came into the final round sharing the 54-hole lead with journeyman Jay Don Blake, those nerves did not hold out as well as he would have liked them to.
Blake shot a 4-over 76 and tied for eighth after a see-saw round that included three bogeys, an eagle, a birdie and two double bogeys.