Lefty too slow out of his blocks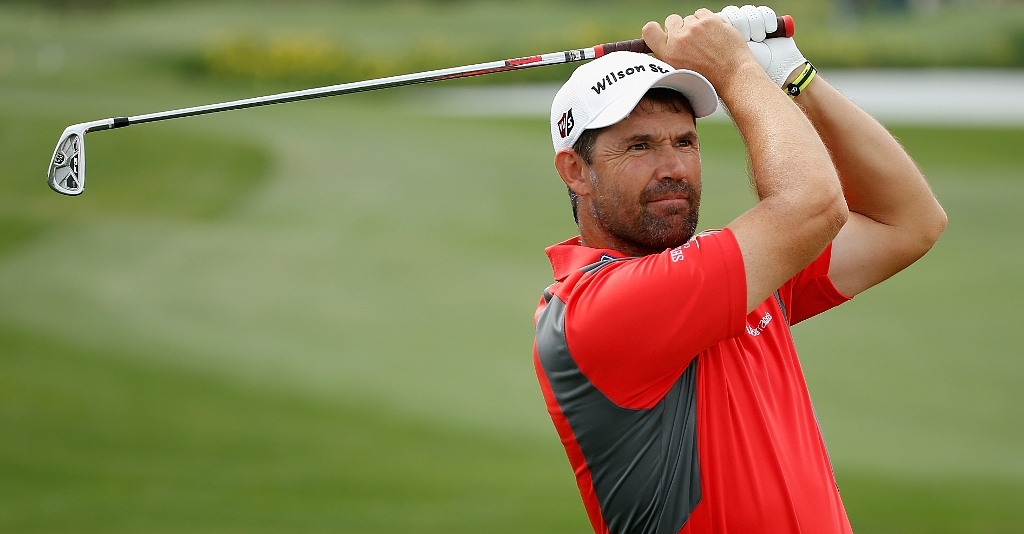 Phil Mickelson put the wedge controversy behind him, but was too slow getting out of his blocks at Riviera CC on Thursday.
Phil Mickelson put the wedge controversy behind him in the first round of the Northern Trust Open at Riviera Country Club on Thursday, but he was too slow getting out of his blocks in his bid for a third successive title and finished all of eight shots off the pace
The three-time major winner had drawn heavy criticism at last week's Farmers Insurance Open when he chose to exploit a loophole in the new rules allowing only clubs with shallow and narrow V grooves by putting in play a pre-1990 Ping Eye 2 wedge.
The row escalated over the weekend and forced PGA Tour commissioner Tim Finchem to promise to review how best to close the loophole, which arose from a legal settlement after a lawsuit brought by Ping in the early 1990s.
Mickelson slammed the existence of the loophole and the new regulation but said on Wednesday he would not use the Ping wedge this week "out of respect" for his fellow professionals.
He took the Eye out of the storm and after 11 holes at the par-71 Riviera in Los Angeles, the world number two was three under par and four shots back on clubhouse leader and fellow American Dustin Johnson.
Mickelson's round began to fall apart from there, however, with bogeys at the par-four 12th and 15th holes and then the par-three 16th as the left-hander fell back to level par.
There was more woe as Mickelson, who had opened with a 63 in 2009, when he also bogeyed the par-four 18th to finish with a one-over 72 and eight shots behind Johnson.
The early-starting Johnson fired a seven-under 64 to lead by a stroke from Kevin Stadler and Argentina's Andres Romero.
Of the afternoon starters at Pacific Palisades, Kevin Stadler got off to a blazing start, going to six under after only eight holes having begun his round at the famous par-four 10th.
The front nine proved less productive despite a birdie at the first, with a bogey at the second followed by pars all the way home for a six-under 65.
Stadler will start the second round on his 30th birthday in a share of second.
Americans Ricky Barnes and Brandt Snedeker were a further shot off the lead at five under with world number three Steve Stricker one of a trio at four under, along with fellow Americans Steve Lowery and Cameron Beckman after 67s.
England's Luke Donald, Japanese teenager Ryo Ishikawa, former world number one David Duval and veterans Scott Verplank and Jesper Parnevik were all part of a large group on three under.
Sweden's Parnevik carded his 68 despite a bout of sciatica and credited it to some great putting.
"It was fun seeing the putts fall, trust me," Parnevik said. "My back is very bad, and I played horrifically. It's probably one of the best three-under pars ever posted at Riviera.
"It was a lot of good chip shots, a lot of really horrible shots. Hopefully I can play tomorrow. I had hip surgery in August and things have really not worked out.
"It's the back. I have a bad case of sciatica, and I don't know how to get rid of it yet. I've tried everything so far. I'm going to see the physios …but 68 is a great score no matter what. Today was unbelievable actually."
Englishman Justin Rose finished at two under, as did newly-appointed US Ryder Cup vice-captain Paul Goydos.
Rose's compatriot Greg Owen carded a level-par 71 but Goydos' captain, Corey Pavin, fared less well with a one-over 72.
Ireland's Padraig Harrington also got his season up and running with a 72, Scotland's Martin Laird and England's Brian Davis shooting the same score.
Harrington had been practising with an Eye 2 wedge but opted not to put it in play, leaving only Ryder Cup player Hunter Mahan and former Masters champion Fred Couples using the controversial club. Couples finished with a two-under 69, while Mahan shot 71.