Lefty to join belly putter brigade?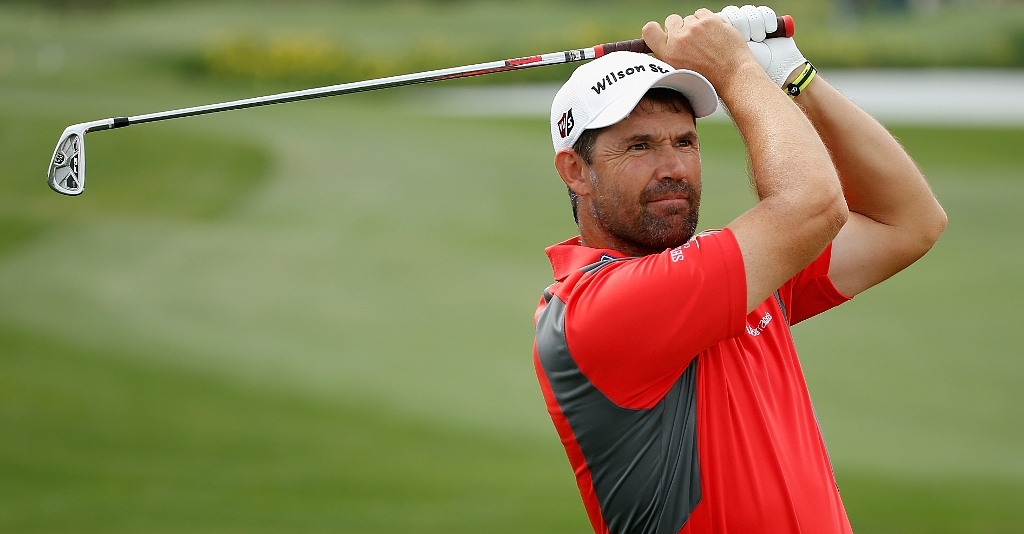 Phil Mickelson could be joining the growing band of professional golfers switching to long putters in Boston this week.
Phil Mickelson, for many years one of the leading pace-setters on the PGA Tour, could be joining the growing band of professional golfers switching to long putters.
And yes, as soon as this weekend.
When he tees off in the second leg of the FedEx Cup play-offs at the Deutsche Bank Championship on Friday, there is a strong possibility that he will have in his bag a similar belly putter to the one used by Tour rookie Keegan Bradley in his victory at last month's US PGA Championship.
"It's awkward to me," Mickelson said after using a belly putter in the pro-am round at the TPC Boston on Thursday. "But so many guys have had success with it that I thought I'd give it a try."
Mickelson, once a standout when it came to silky putting strokes, has been struggling the past couple of years, especially with his shorter putts which most often are all about confidence, and it is no surprise that he is looking for a way to end his problem, much in the same way as Bernhard Langer did when he saved and extended his career with a broomstick putter.
Bradley has clearly had a strong influence on Mickelson, for not only has the veteran been a mentor to Bradley this year, he has also become something of a student of the 25-year-old rookie.
Mickelson is reported to have grilled Bradley after he had played with him at The Barclays last week and after having a belly putter with similar specs built for him, he promptly called Bradley on Monday when it was delivered to get some tips on how best to use it.
"Yeah, it is funny," said Mickelson, a four-time major winner and a multi-titled PGA Tour star. "You can always learn, and he putts it extremely well; it rolls so nicely off the face."
Mickelson's new flat stick didn't work out too well for him during the pro-am when he took 34 putts, including 18 on his opening nine.
"I was a little shady with it on the front nine, but a little bit better with it on the back," he said. "Look, I don't mind trying new things. I've hit two drivers and no drivers, and I don't mind trying something different. We'll see."
The question Mickelson, always something of a risk taker, must be asking himself right now is can he afford to take the chance.
He dropped five spots to No. 11 in the standings after the Barclays and he will need to at least get into the top five before the Tour Championship finale at the end of the month if he wants to win his first FedEx Cup and the $10 million prize that goes with it.
Only the top 100 players advanced to this week's event at Boston, although only 99 players will tee-off because JB Holmes had successful brain surgery on Thursday that will keep him out for the rest of the year.
The top 70 after this week will now move on to the BMW Championship at Cog Hill in two weeks time and among those in danger of not making it are Ian Poulter (No. 78) and Padraig Harrington (No. 80), both of whom had to play well last week at the rain-shortened Barclays simply to advance.
Sitting pretty at the top, in the meantime, is Dustin Johnson, who won The Barclays with a 65 before the rain from Hurricane Irene arrived.
Johnson is only the sixth player to win more than one FedEx play-off event – he won at Cog Hill last year – and said on Thursday that he could see why he is one of the few.
He explained: "These are very few events where you get all the top 100 or 125 or the top 70 all playing at the same time. That's why it makes it harder. And there's only four (FedEx Cup play-off events) each year."
Tiger Woods was at the Deutsche Bank, but not for long. Woods failed to qualify for the playoffs for the first time this year, although the tournament benefits his foundation. He showed up Wednesday night for the pro-am pairings party.
England's World No 1 Luke Donald is at No. 5 in the standings, even though he has had only one win in the United States this year, this at the WGC Match Play Championship in Arizona.
His sheer consistency is what has taken him to the top of the world ranking and feels it might just bring him another win in the critical, nerve-wracking final weeks of the FedEx Cup.
"The goal is to win," Donald said. "I think winning is more important than ever during the playoffs. There's a lot more volatility, and winning is very important. Hopefully, I'll have a good chance come Sunday."
He was wrong about Sunday, of course. The Deutsche Bank Championship ends on Labor Day Monday. Maybe he'll be right about winning.