Lefty's pants and putter cause a stir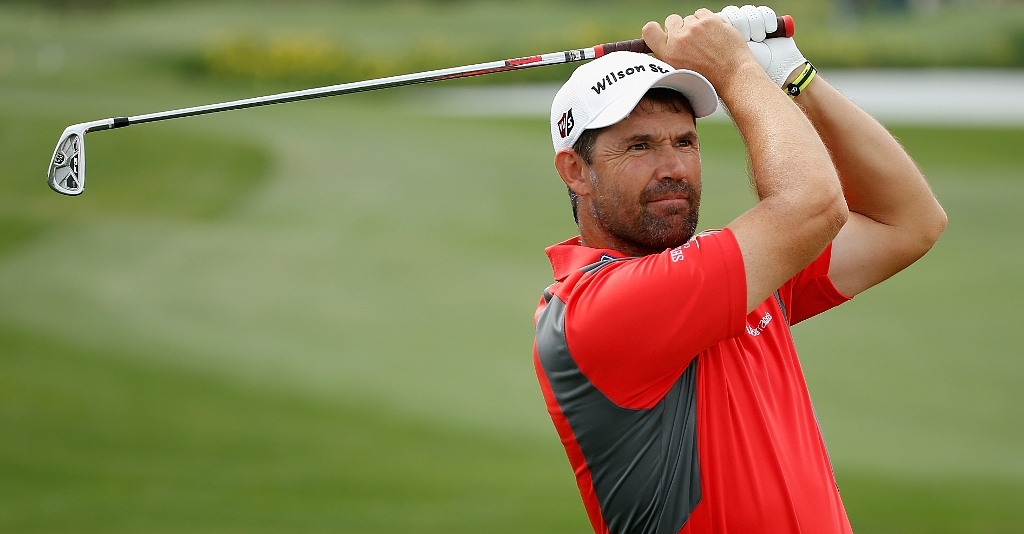 Phil Mickelson's new belly putter certainly had them talking at TPC Boston on Friday – but then so too did his pin stripe pants.
Phil Mickelson's new belly putter certainly had them talking during Friday's first round of the Deutscher Bank Championship, but then so too did his pin-stripe pants
Perhaps the central figures on the first day of the second leg in the FedEx Cup play off series were Luke Donald and Troy Matteson, two players at the opposite ends of the World Rankings scale..
Donald, the highly-placed World No 1, had his lowest opening round of the year and moved into second place a shot off the pace in his bid to win the FedEx Cup and it's $10M bonanza, and so did World No 207 Matteson as he endevoured to miss Monday's cut and go through with the 70 qualifiers in to the third round of the play-offs.
But Mickelson, who shot a solid 1-under 70 to be five off the pace, certainly earned his fair share of attention with his putter and his pants.
The putter wasn't entirely a surprise.
The World's No 1 left-hander has been struggling with his shorter putts all season and he had been toying with the idea of joining the belly putter brigade all week, almost certainly prompted by the success the new PGA Champion, Keegan Bradley, has been having with this, until now unconventional form of putter.
Mickelson played alongside Bradley in last week's The Barclays and was so convinced by what he saw and heard, he immediately ordered a belly putter of similar specs.
It arrived on Monday and he first played with it in Wednesday's pro-am, coming out of it with mixed feelings.
And Mickelson's verdict now?
How did he feel about his new putter after opening his first round with back-to-back birdie putts of just inside 10 feet and never, at any time, looking like he would three-putt any of TPC Boston's sometimes tricky greens?.
"I thought it went well. I feel that I'm probably putting better with that putter than I would be with the short putter, so I'll end up using it for the rest of the tournament, I would anticipate."
And his comment on the pants which he wore a day after he took part in a Red Sox batting practice at Fenway Park and later wearing the club's famed pin-striped jersey when throwing the first pitch before the Yankees' 4-2 win?
"I lost a wager with a friend and had to wear these today," Mickelson explained. "What can you say? I've got to suck it up and bear it."
We probably won't see too much of those pin-striped pants again, but watch out for that putter. We could be seeing a lot more of it in the future.