Lefty's a good fit for Quail Hollow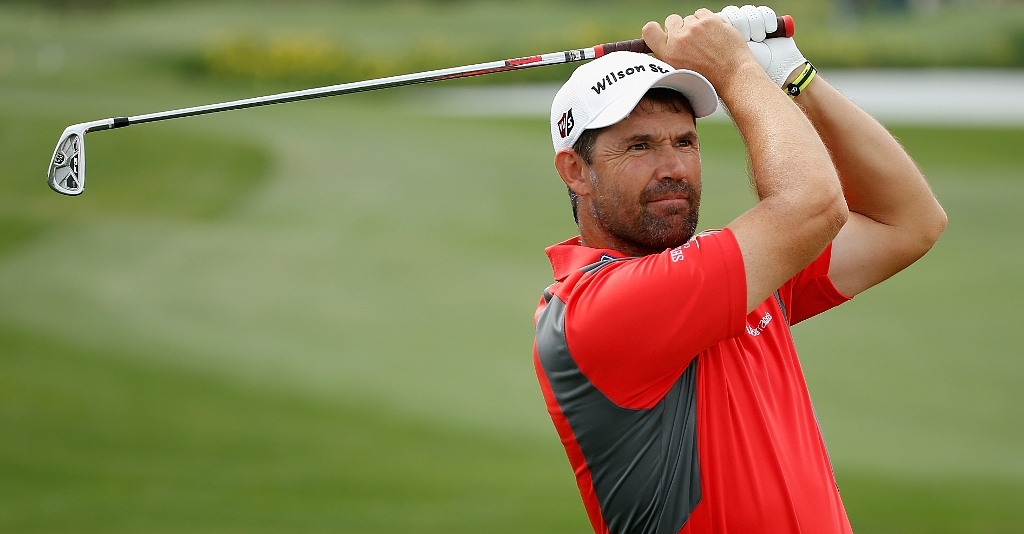 Phil Mickelson has never won at Quail Hollow, but he'll be looking to make a breakthrough this week.
Phil Mickelson has never won the Wells Fargo Championship, but he'll be looking to make a breakthrough at this week's edition when it is played for the ninth time at the Quail Hollow Club in Charlotte, North Carolina.
Yes, this in spite of the formidable field ranged against him.
Along with Mickelson, the 19 major winners in the field will include Lucas Glover, a former US Open champion and this week's defending champion, World No 2 Rory McIlroy, who like Mickelson will be playing in his first outing since the Masters, Tiger Woods, a 14-time major winner who claims to have fixed a "posture defect" in his swing since his disappointing 40th-place finish at Augusts National, reigning PGA champion Keegan Bradley, who will want to shrug away his first missed cut this year in New Orleans last week, and veteran Jim Furyk, who currently leads the Tour in fairways hit and like Woods, is one of the former Champions of this event with a proven ability to handle its formidable layout.
McIlroy, another of the eight former winners in the field, set a course record of 62 during his spectacular runaway victory here in 2010 and is clearly another of the golfers who are best equipped to take on the course. But that's only if he can put more consistency back into a game that has lacked it of late.
Along with McIlroy, Mickelson, and Woods, Hunter Mahan, the current World No 5 and the PGA Tour's only two-time winner this season, will lead the 11-strong group of 2012 US tournament winners who will tee-off this week with their flags flying high and proud.
Others in this group include Ben Curtis, the back-in-form former Open Champion who won the Texas Open two weeks ago, and the 2011 FedEx Cup winner Bill Haas, this year's Northern Trust Open winner.
Behind McIlroy – and in World No 1 Luke Donald's absence – England's Lee Westwood, currently the World No 3, leads this week's European invasion with 2010 US Open champion Graeme McDowell of Northern Ireland and Swedish stars Robert Karlsson and Henrik Stenson giving it some extra teeth.
Spearheading the strong contingent of upwardly mobile American young guns are Cameron Tringale, who comes to Quail Hollow fresh from three consecutive Top-10 finishes, and Rickie Fowler who is hoping to overcome the recent putting lapse that has dogged him by bringing back his cross-handed putting grip.
Tiger?
Who knows which game he'll bring to Quail Hollow.
The world's greatest golfer of the 21st century broke his two-year winless streak when he won handsomely shortly before heading to Augusta National as the bookies favourite, but he stumbled badly at the Masters and the jury is still out on where he goes from here.
And Mickelson?
Lets say that in his first start since his third-place tie at the Masters and with his confidence likely to be further boosted by, one; his win and four top-five finishes this year; and by two; knowing that multiple major winners like himself must be up among those with the best chance of handling one of the toughest courses on the premier US golf tour; Mickelson has to know that he is a good fit for this week's title.
That's only, of course, if he brings his A Game to Quail Hollow, retains his magical short game, one of the best in the business, and reproduces his excellent putting form of recent weeks, for only his best will be good enough to hold off the powerful field on a Par-72, 7,469-yard track that with the exception of last year (71.952), rarely averages below par.
Its dreaded 'Green Mile' – its par-four 16th, par three 17th and par four 18th holes – have helped it rank among the top five most difficult courses on Tour in the last five years.
It's fairways, which have been notoriously difficult to find, haven't helped either. Last year the field average for fairways hit came out at a paltry 47.64%.
And that's not all.
In each of the last four years, Quail Hollow has ranked as the Tour's most difficult in proximity to the hole and it is not for nothing that in each of these years it has invariably been among the top 10 most difficult when it has come to three-putt avoidance.
Some bright news for the field this year is that the members tee box as opposed to the championship tee box at the 17th will, for the first time, be used in all four rounds.
It's offers a new angle and a direct route to a green protected by water front and left, something the players have been asking for for years. Finally their wishes have been granted
"I think the players will be very excited by the move we've decided on," Quail Hollow president Johnny Harris told the Charlotte Observer last week.
Competition is not the only thing that should be hot this week. The weather will be too – according to the international weather site, golfweather.com
According to its forecast, wind will be light and afternoon temperatures will soar into the mid-80s on most of the four days of competition, but there is a chance of some light rain with winds gusting up to 16 mph on Sunday afternoon.
In short then, the strong field, a tough course and the possibility of a wet and windy finish should all add up to a drama-packed week that should produce plenty of exciting live action, both to the on-course galleries and to TV viewers around the world.