Lefty joins bid for pro baseball Club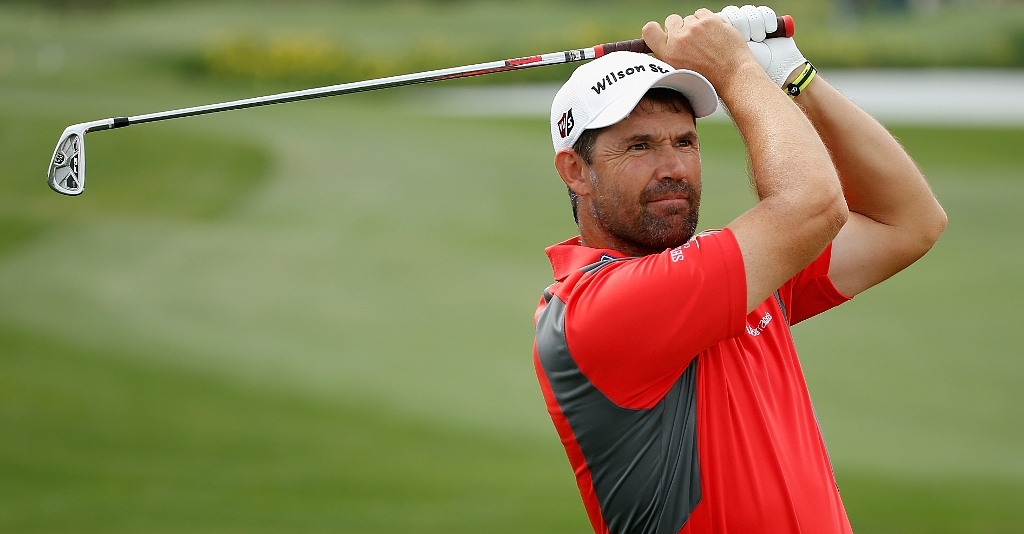 Phil Mickelson has joined a group looking to purchase the San Diego Padres professional baseball club.
Phil Mickelson has joined a group looking to purchase the San Diego Padres professional baseball club.
The Southern California golfing millionaire wants a good stake in the club and is prepared to cough up a "significant amount" to get involved in a club which he confesses to being a fan of since his childhood.
In disclosing his decision on Monday to align himself with group that includes grandchildren of legendary Walter O'Malley, the former owner of the Dodgers, Mickelson made it clear that he wants to be much more than a tag-along partner
"I'm prepared to put in a lot of my own money," he said. "And given the price tag, it's going to be a significant amount," he is reported to have told Tim Sullivan of the San Diego Union-Tribune
John Moores, who currently owns the controlling interest in the club, has yet to name a price for his stake in the beleaguered, last-place baseball club, but expectations are that the asking price for the club will be as high as $2.1 billion.
Though the recent endorsement by baseball icon Tony Gwynn has clearly enhanced the opposing bid of Hollywood producer Thomas Tull, getting Mickelson to join their group clearly brings both street and bank credibility to the O'Malley family's bid though what Mickelson calls a "significant amount" might well be seen as staggering to most mortals.
Since its annual 'Fortunate 50′ list launched in 2004, Sports Illustrated estimates Mickelson's earnings from prize money, endorsements and everything else to be in excess of $378 million.
Only Tiger Woods has made more money playing golf.
It is interesting to note that Sports Illustrated's estimate of Mickelson's 2011 income ($61,185,933) exceeds the Padres' entire 2012 player payroll.
That, of course, doesn't tell you how much Mickelson might be willing to spend in an effort to get the club on in it's feet and competing again, but if you listened to him speak on Monday about where he wants to go, it is clear that his heart is in what he is hoping to do for the club..
"Growing up, the Padres were my team and still are," he said.
"I always had a love for the team. But (recently) I just felt disassociated with the organization a little bit as a fan. I just know I didn't identify with the players or have an emotional connection.
"I want to get a personal involvement with the players and the community; personal interaction with fans, more community outreach. I want to create an emotional tie with the players and the community," he explained
According to baseball-wise observers, Padres plainly need a better class of player. They also need a new owner with the means and the motivation to win back a fan base which is currently wracked with apathy, disrespect and mistrust.
They need, say these observers, to see new owners come in who are willing to spend on new players and who can show they have the kind of plan that is needed to take the club forward into a new era of success and prosperity
They need someone with the convictions and the credibility of a Phil Mickelson or a Tony Gwynn and, preferably, both of them, is the general feeling in San Diego.
"If we were able to get control, (Gwynn) would be the first person we'd want to get involved with," Mickelson said. "He's such an icon with the team. Hopefully, it won't be combative."
At least three other groups have expressed interest in purchasing the Padres, and others might still emerge before a deal gets done.
But the O'Malley and Tull groups have clearly been the most aggressive contenders so far and one or both of them may soon submit a bid for John Moores' controlling interest in the club.
No one can be sure of what is transpiring behind closed doors, but on the outside there is the impression that negotiations are beginning to move swiftly and according to a reliable source, Mickelson the left-handed golfer, may well find himself as a part owner of a premier division baseball club as early as August when the current owners hold their next quarterly meeting.