Lefty can go all the way to the top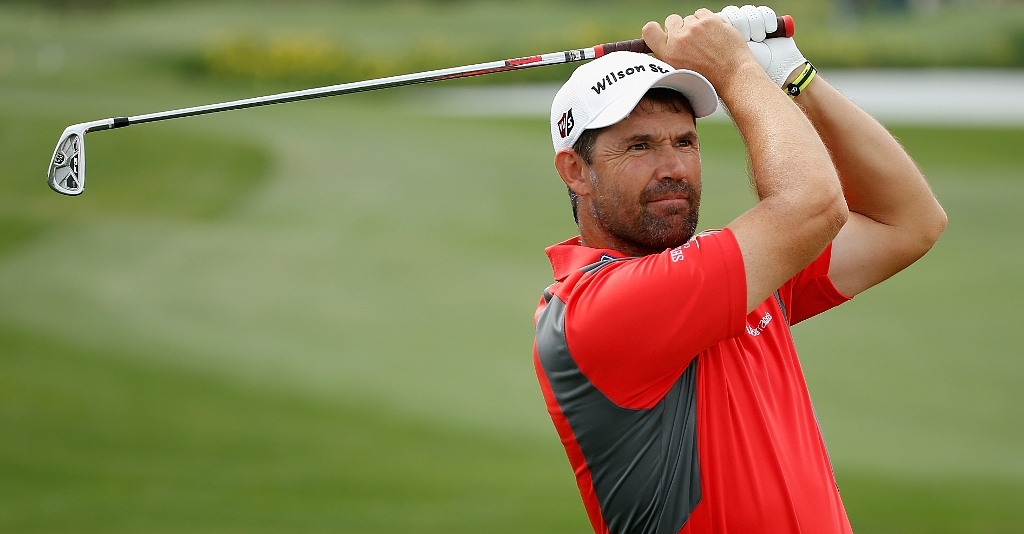 Phil Mickelson is finally the US number one – and in the mood he is in, a world number one ranking could soon follow.
Two months before his 41st birthday and in the week he hopes to win a fourth Masters title, Phil Mickelson can finally call himself America's top golfer for the first time in his life.
Much was made of the fact that Mickelson's victory at the Shell Houston Open – the final warm-up event for the opening major of the season at Augusta National thiseek – had finally ended 14 years of trailing Tiger Woods on the world rankings.
But there was more to it than that.
Before Woods came Tom Lehman and before him Corey Pavin and before him Fred Couples; Mickelson has never before been his country's number one.
Now he is and, having leapt to third in the world and having relegated Woods from sixth to seventh, the number one spot there is within touching distance again for the world's numbetr one left-hander.
If he makes a successful defence of his title on Sunday, something only Jack Nicklaus, Nick Faldo and Woods have achieved at the Maters – Mickelson will go to the top of the World unless Martin Kaymer is second to him.
Finishing second could be good enough, but things are so tight now thanks to Woods going almost 17 months without a win, that six players all have a chance to be number one this weekend.
A two could do it for Mickelson and top four for Lee Westwood, while Luke Donald, Graeme McDowell and Woods himself could head the rankings if they triumphed.
But, of course, Kaymer with his talent and temperement,. might very well stay there.
Despite having also moved ahead of Woods in the latest table, however, Paul Casey cannot reach number one – such is the way the two-year rolling system works.
Mickelson is now the clear favourite for the green jacket after he burst back to form with closing rounds of 63 and 65 in Texas.
Following his first victory since pushing Westwood into second place last April he said: "It feels really good for me to have played well and to gain some momentum heading into next week.
"It feels a lot like '06 (he won in Atlanta the week before capturing his second Masters and second major in a row) in that I needed to have a week where I put it together.
"I've been saying all year I'm playing well, but not getting the scores out of it and having a lapse of focus.
"I've got to continue to work on that. Although all in all, this was one of the best weeks I've had in a long time as far as seeing the shot and being able to hit it.
"I was so upset at the way I let my mind wander on 15 when I had a great eagle opportunity and then missed the come-back for birdie.
"I'm really proud of the way I focused in on 16 and hit one of the best shots I've hit all week to within a couple of feet.
"I was able to battle back when I did have a couple of those lapses, but I know going into Augusta and the penalties being so severe there that I've got to work on that.
"Each player as an individual golfer has to find out what's best for them to prepare for a big event and I find that I tend to play my best in a major championship when I compete the week before.
"It gets me into competitive frame of mind and I enjoy the challenge in only having three days between competitive rounds.
"So that for me personally works, but I know that Nicklaus and a lot of guys prefer to have the week off and kind of focus in on that one particular golf course and those shots.
"I understand that – there's an argument both ways.
"There's always a bunch of guys that can win The Masters. I don't think the last two days should change anything on how others view that particular event.
"It's wide open. There's a lot of players that can do it, but I certainly like the way that I play the golf course and I'm very pleased with the way my game is coming round.
"I certainly have a lot more confidence heading in because the one area that I've been not doing as well as I usually do – visualising a shot, being able to hold that picture throughout the swing and execute – I started to do much better this weekend."
Mickelson was at Augusta at the start of last week, while Woods, who never plays the tournament before a major, played the course over the weekend before heading back to Orlando.