Lefty backing Westy to win a major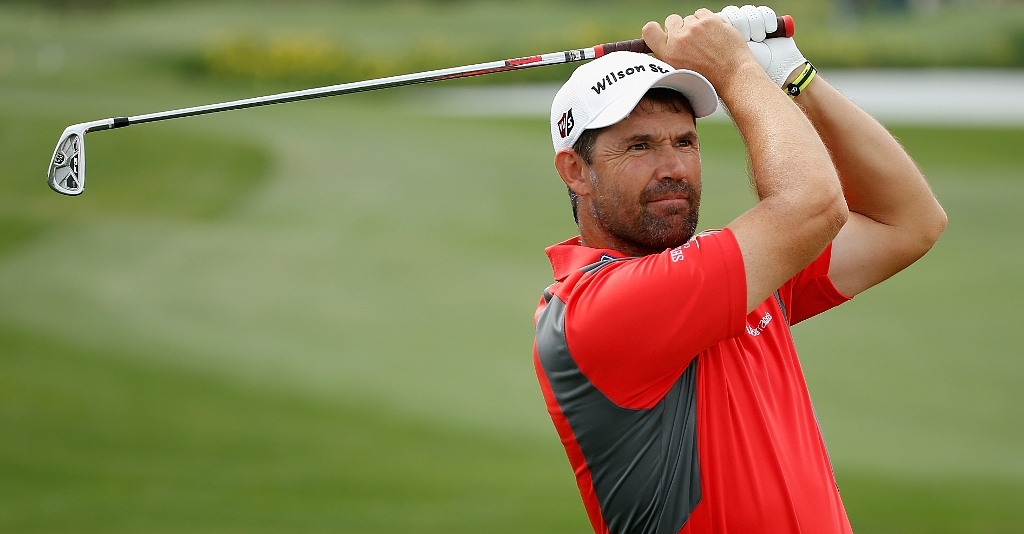 Phil Mickelson not only thinks Lee Westwood can win a major soon, he actually wants him to.
Phil Mickelson not only thinks Lee Westwood can win a major soon, he actually wants him to.
The proud owner of a third Masters green jacket after a three-shot victory made all the more emotional by his wife Amy's struggles with breast cancer treatment, did not forget runner-up Westwood's third successive near miss.
"As I said to him, there's nothing I can say – I've been in that position and it sucks," said the 39-year-old American, who had no fewer than 17 top 10 finishes before he grabbed the first of his four majors at Augusta in 2004.
"But I also told him he is playing some of the best golf of anybody in the world.
"He's an incredible player and I pull for him and I want him to win his first major soon because he is that kind of talent, that type of player and a quality guy."
Westwood has come third, third and second starting with last July's Open, where he three-putted the last to lose by one.
The 36-year-old from Worksop also missed out on a play-off by one in the 2008 US Open at Torrey Pines, where he could not match the closing birdie of playing partner Tiger Woods.
It is Westwood's bad luck that he had to duel that week with the world number one on one of his favourite courses and that he found himself going head-to-head this weekend with the man now back as world number two, also on the American left-handers his favourite layout.
Turnberry was the one that maybe got away for Westwood, whose total of top 10 major finishes over the last 13 years stands at nine.
June's US Open at Pebble Beach will be his 50th. He was fifth there in 2000 – 17 strokes behind Woods, whose 15-shot victory over Ernie Els and Miguel Angel Jimenez is the all-time major record.
Mickelson was 'only' 16th then, but he is a three-time winner of the Pebble Beach Pro-am on the US Tour and so it would be no surprise to see him complete the second leg of what is now a Grand Slam bid.
His third win in seven years at Augusta was made all the sweeter, of course, when he caught sight of his wife after a birdie at the last gave him a bogey-free 67 and 16 under aggregate of 272.
"I was just really glad she was there – I wasn't sure if she was going to be," said Mickelson, whose mother is also battling breast cancer.
"I don't normally shed tears over wins and when Amy and I hugged that was a very emotional moment for us and something I'll look back on and cherish."
As he will the 207-yard six-iron he hit off a bed of pine-needles through a four-foot gap between two trees and over title-destroyerover Rae's Creek to within three feet of the pin on the long, par five 13th.
"That was incredible," commented Westwood, who had laid up from nearby.
"It's one of the few shots really that only Phil could pull off.
"I think most people would have just chipped that one out, but that's what great players do. They pull off great shots at the right time.
"But I've not seen a better one around here – it was something special."
Westwood had been level with Ian Poulter at halfway and leader by one entering Sunday, but he was hoping for better than 71.
If he had gone two better he would have become the first player in Masters history to have four sub-70 rounds – but it still would not have been enough.
"The closer I get to winning these major championships, the more I want the next one to come around.
"And obviously when you've come close there's a tinge of disappointment straight off, but once that's passed I can walk away with a lot of positive thoughts and memories from this Masters.
"If you sat me down at the start of the year and asked me to rate which of the first three majors this year suit me (St Andrews hosts The Open in July), I would probably put the Masters last.
"So to finish second is obviously a massive boost for the rest of the year and I've just got to keep doing the things I'm doing.
"I think my short game can still improve, even though it's a lot lot better. It was a masterclass from Phil out there around the greens."
A masterclass that made him a Master again and left Westwood the nearly man again.