Lee, Perrino share Omer lead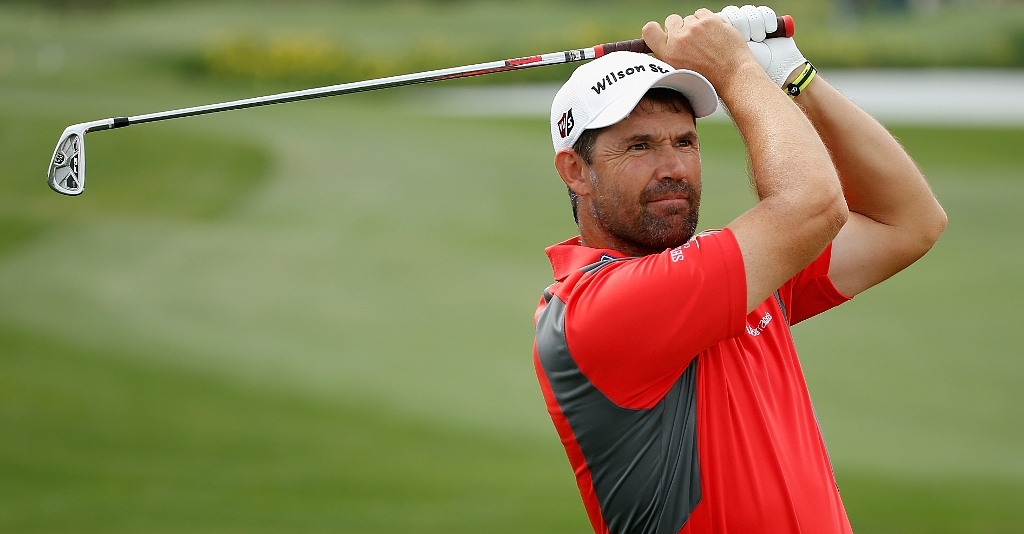 Scot Craig Lee and Italian Andrea Perrino shared a one-shot lead after Friday's second round of the Saint-Omer Open.
Scotland's Craig Lee and Italian Andrea Perrino shared a one shot lead after a wet and windy second round at the Saint-Omer Open on Friday.
Lee had a three under par 68 and Perrino a 69 at Aa Saint Omer Golf Club to take their halfway tallies to five under overall and one shot ahead of South African George Coetzee, the first round leader, and two in front of another Italian, Federico Colombo.
Five players, Benn Barham, Thomas Norret, Andrew Tampion, Marco Ruiz and Matthew Zions, were another shot back at two under.
Lee had six birdies and three bogeys on his card, and said: "I'm delighted with that. The scoring didn't progress as much as I thought, so here I am leading the tournament. I've played nicely the last two days.
"This course is tricky at the best of times and with the wind it is really hard. It's supposed to only get worse tomorrow so it's going to be an interesting weekend. This is the third time I've played here and twice before I've missed the cut.
"At this level I have never led before. I've led on lower level tours so I'm going to have to draw on that experience. In fact it's a long time since I've won a tournament so I'm going to have to dig deep into the memory bank to see if I can draw something out."
Perrino, who won the Alps Tour Order of Merit in 2009 after two victories that season, said: "I always dreamt of leading a tournament on The European Tour. Many things can happen but at the moment I am living the dream. I've been in this position before but not on The European Tour, so I've just got to stay calm and make the best out it. I'm not going to worry about it or play with fear. It is just a game, after all.
"I played even better than yesterday. I struck the ball much better and hit it close to the pin many times. I didn't make so many birdie putts but I had some good up and downs and I had the same confidence as yesterday. I tried to keep the same attitude, just taking it shot by shot.
Coetzee led by two in the first round but was hindered by a bogey at the fourth and a double bogey at the 14th in a round of 72.
"I'm happy to take that score and still be in contention for the weekend," said the 24 year old.
"It looked like the weather was going to be okay but when we teed off it was pouring with rain, so it was tough out there. There aren't many low scores today.
Defending champion Martin Wiegele had a one under par 70 to make the cut by one shot.