Le Golf National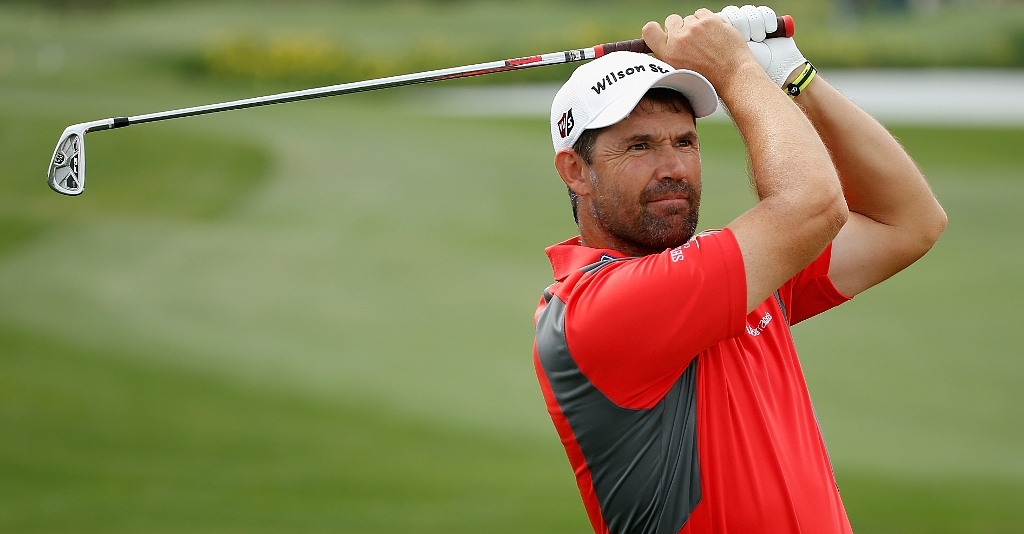 where this week's French Open will be played is a links-target style course ranked in the top five in Europe.
The Albatross Course at Le Golf National in Guyancourt outside Paris, a wonderful, inland links-target style course that is invariably ranked among the top five in Europe, is where this week's French Open is to be played.
The course, which is open to the public, was recently chosen to host the 2018 Ryder Cup, which will be the first in mainland Europe in more than a decade.
BACKGROUND
Stretching nearly 7,000 yards in the flatland region of Guyancourt which surrounds the historic Chateau of Versailles, once home to Louis XIV, The Albatross championship course is one of the three that make up the Le Golf National Club, the other two being the 18-hole classical L'Aigle (Eagle) Course and the 9-hole L'Oiselet (Sparrow) Course.
The initial plan for the Le National Club was drawn up in 1985 by The French Golf Federation's Executive Committee headed up by Claude Cartier after it was decided that the French Open, inaugurated in 1906 and today mainland Europe's oldest top-flight professional tournament, should be given a permanent home.
After three years of construction, the course was opened for play in 1990.
The Albatross was designed by golf architects Hubert Chesneau and Robert Von Hagge in the late 80's and adapts magnificently to the flat corn farmlands of the vast Guyancourt region, cunningly combining the typical features of a Scottish links course with the target golf style setup so popular in the USA.
It's 6,854 yards layout is built on a clay base, so there is excellent drainage for the fairways.
It is made up of well trimmed, slick greens and vast undulating fairways dotted with innumerable links bunkers, sand traps, large and small water hazards, fescue roughs, tree obstacles and the rigid slopes of its artificially-created sand mounds.
Certainly it is an excellent test of a golfers' versatility, his correct choice of clubs and his shot-making capabilities and provides a unique experience of links-target golf.
ALBATROSS TRIVIA:
– The Le Golf National-Albatros course has been ranked as high as the 3rd best European Championship Course in a European Tour Professionals survey and 4th amongst European courses by the British golf magazine, Golf World .
– The first French Open to be held at the Le Golf National-Albatros course, was in 1991, when, overcoming the miserable, rainy weather on that day, England's Nick Faldo came home with a 71 to win.
– Perhaps the most famous holes at the Le Golf National-Albatros course are it's last four which are all pretty decisive and, in degree of difficulty, can be equated in some respect, with Ahmen Corner at Augusta National.
– The course record at the Albatross is held by the Argentine's Eduardo Romero who went out in 29 and came back in 33 for a 9-under 62 on at the French Open on June 23, 2005.
OTHER AMENITIES:
– Le Golf National has all the practice facilities you would expect of a leading club on the European Tour circuit. It also has a golf school catering both for children and for adults.
– It offers a wide variety of food and refreshments via it's on course restaurants, among them the Tee Time and the Fair Play.
– Accommodation is available at the on-course Novotel St Quentin
MEMBERSHIPS;
Annually renewable memberships are available for subscriptions ranging from €4,500 for a couple residing at the same address to €2,800 for individual adults and €2,000 for young adults born between 1973 and 1986
GREEN FEES:
Green fees vary according to the season and to the course to be played, but to give you a rough idea of what it would cost you to play as a visitor now (between April and October), we see that at:
– At Albatross, 18 holes will cost you €90 during the week and €130 at weekends – unless you qualify for the special rates available to seniors (€45) Juniors and students (€40) and ladies (€45).
– At L'Aigle, 18 holes will cost you €70 during the week and €90 at weekends unless you qualify for the special rates available to seniors (€40) Juniors and students (€25) and ladies (€31).
– Twilight rates at the above courses are almost 50% cheaper while to play nine holes at the Oiselet will cost €30
CONTACT LE GOLF NATIONAL
Golf National, Avenue du golf 78280, Guyancourt, France
Telephone: 01 30 43 3600
Fax: 01 30 43 8558