Lawrie would love home win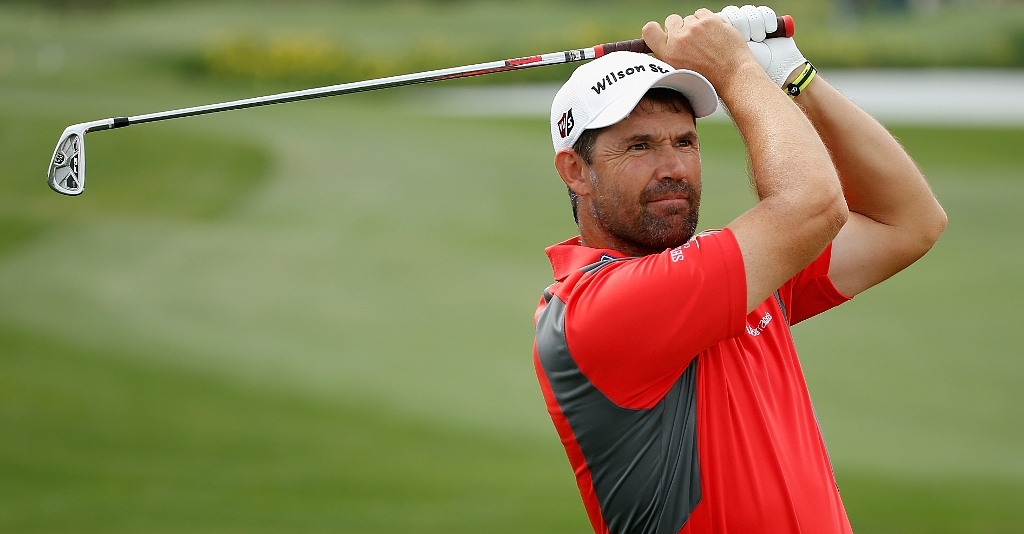 Paul Lawrie would dearly love to win his home open this week. In fact, he only considers the Open a bigger prize.
Paul Lawrie would dearly love to win his home open in Scotland this week. In fact, he only considers the Open a bigger prize.
The Scotsman would know about winning the Open, of course – he famously lifted the Claret Jug at Carnoustie back in 1999 after Jean van de Velde imploded in such dramatic fashion.
Lawrie will attempt to win his national title at Castle Stuart near Inverness starting Thursday, but says he's unlikely to follow Thomas Levet's example should he do so.
So elated was Levet with capturing his home open in Paris last week that he jumped into the lake by the final green – and fractured a shin.
Now the Frenchman is in serious doubt for the Open.
"It would be fair to say I would never do that," said Lawrie.
"But there you go – he's that kind of guy, isn't he?
"He's a good lad, quite hyper, and him and his manager probably thought it was a good idea. I bet he is regretting it now.
"I think I've always said that if I was allowed one more win it would be this tournament.
"Yes I would like another Open – who wouldn't? But if you were not going to get another Open the Scottish Open would be next. It would be huge for me."
Unlike in recent years, Lawrie actually has a chance to win this week. He finally rediscovered his winning touch in Spain earlier this season when he won the Open de Andalucia, bringing to an end an alonst nine-year run without a victory.
That very same week another Scotsman, Martin Laird, won on the PGA Tour, who is also playing this week.
Laird, ranked 25th in the world, spends most of his time playing in the US now, and lists the Ryder Cup as one of his big ambitions.
Following a run of great performances on the other side of the Atlantic, Laird was asked to become a full member of the European Tour.
With his wedding in Colorado on the horizon, however, he was not prepared to commit to the requirement of playing in a minimum of 13 tournaments, nor to face a possible two-year ban for not complying.
"With the wedding it was just not going to happen," said Laird.
"But I will be joining next year (as an affiliate member he will not be subject to the same rules) – I want to come back and play a few more events and hopefully be in a situation where I can play myself onto the team.
"If it's a situation where I just miss out at least I've made the point that I came back and want to make the team."