Laura Davies out in front again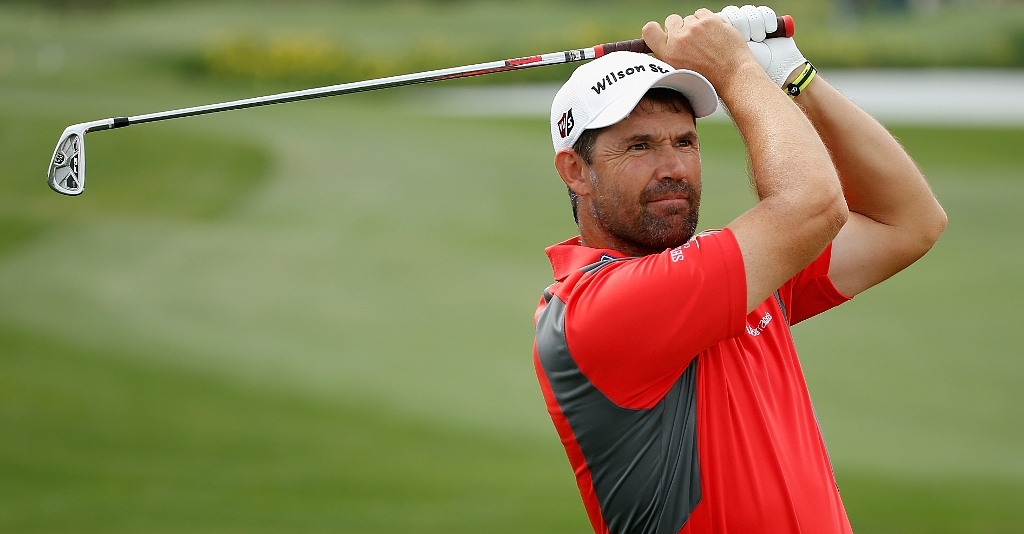 Last week's Austrian Open winner Laura Davies is out in front again after the 2nd round of the Open de France Féminin.
Last week's Austrian Open winner Laura Davies is out in front again after the the 2nd round of the Open de France Féminin.
The 46-year-old Englishwoman, who rallied to win her 75th career title on Sunday, made five birdies on the front nine at Paris International Golf Club to card a five-under-par 67, finishing level with German rookie Caroline Masson on nine-under-par 135.
"I shot five under on the front today and I think I shot three under yesterday on the front, so I'm eight under on the front," said Davies.
"Just scoring wise, it shows what I think of the course and you need to make numbers early and hold on, because there are some very tight tee shots on that back side and lots of undulations, which always makes it difficult."
Davies drew level with the overnight leader Linda Wessberg as she hit the turn in 31 and then came back in 36.
"I've had a decent summer and I got a new driver about a month ago and that seems to have turned the corner with the driving," said Davies, who has won three titles on the Ladies European Tour so far this season – in New Zealand, Germany and Austria.
"My iron play is always pretty decent; not spectacular, but decent, and I've changed my putting style as well so the whole thing has come together in the last month where I just feel very comfortable over every shot be it a putt, or a drive.
It's a nice position to be in. You don't take it for granted because you know it can change very quickly, but at the moment it feels good."
She also has a new rescue club in the bag, thanks to her caddie, Johnny Scott's recommendation.
"I had a two iron for a long time and this is basically a two-iron. It goes possibly a tiny bit further in the air than my old two-iron did but it doesn't run as much. It's a PING rescue.
"I guess they call it a rescue club. Johnny thought it would be a good idea to try it and he got the right shaft put in it with the PING people and I love it. We use it probably four or five times around here and it goes a long way," she explained.
Davies did not play in the Open de France when it was last staged at Paris International in 1999, but she tied for 20th on the course in 1997.
She added: "It's just overall a spectacular looking course. I love it apart from that hill on 10.
"That's absolute murder and I hit driver, driver up there today so it was two long walks. The rest of the course is beautiful. It's a ball striker's golf course. If you're hitting it well, you'll score well. If you're not playing well it will completely find you out because they can tuck the pins, there's a bit of water out there, not too much, but enough on 18 to take your attention."
Masson, who won the LET's Qualifying School at the first time of asking in December, has so far shot two bogey-free rounds of 67 and 68.
The 21-year-old, who shares a coach with the US PGA champion Martin Kaymer in Gunter Kessler, carded four birdies to join Davies at nine-under.
She birdied the 16th and 18th holes and then had two more birdies at the first and the third holes.
She said: "Everything was solid: I hit the fairways, hit the greens and made some really good putts. I never struggled to make par at all. It was all quite good."
She added that she hopes to be as successful as Kaymer, who is four years her senior.
Italian Diana Luna, playing in her fourth tournament of the season after the arrival of her first child in late April, added a 69 to her opening 67 to lie in third position.
"I'm very, very pleased. I think I played solid and coped well with a few shots that I missed," said Luna, who has just returned from a three-week holiday.
Wessberg started the day with a one stroke lead but carded four birdies against three bogeys for a 71 and seven-under overall total, alongside and the 1999 champion Trish Johnson from England, who shot 67 and Mollie Fankhauser from the United States, who had a 68.
Five players were three shots off the pace on six-under-par: Ireland's Rebecca Coakley, Germany's Anja Monke, England's Melissa Reid, Australian Rebecca Flood and Jade Schaeffer from France.