Late switch gives Willis the lead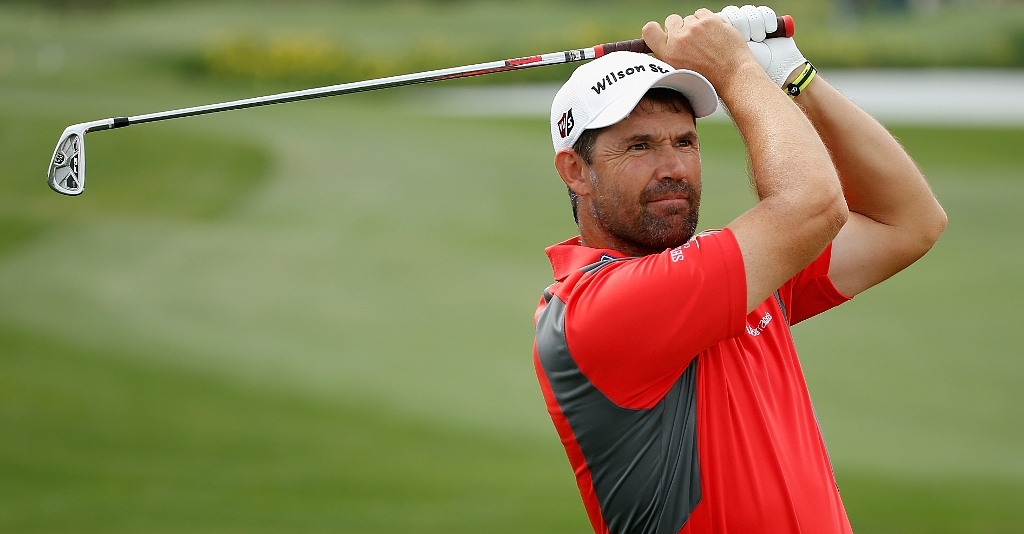 Garrett Willis had planned to use a new belly putter in Thursday's first round of The Heritage. He's fortunate he didn't.
Garrett Willis, frustrated with some poor putting recently, had planned to use a new belly putter in Thursday's first round of The Heritage. He's fortunate he didn't.
The 37-year-old American Tour journeyman stuck to the old Scotty Cameron putter he had been using for the past five years and suddenly rediscovered his putting form.
To his delight, he needed just 26 putts to cover the 18 holes at the scenic Harbour Town Golf Links on Hilton Head Island in South Carolina and was able to storm into the first round lead with a sparkling seven-under 64.
Because of a two-hour afternoon suspension due to lightning, 18 players were still out on the course when bad light halted play for the day, but none of them are close enough to oust Willis as first round leader when they return to complete their rounds on Friday morning.
A six birdie blitz on the front nine was at the heart of Willis's first-round heroics which edged him one clear of fellow-Americans Chad Campbell, Tim Herron and Matt Bettencourt and India's Arjun Atwal, who all posted 65s.
Colombian Camilo Villegas and Americans Mark Wilson and Brian Gay, who set a Heritage tournament records with his 20-under total of 264 and 10-stroke victory two years ago, were a shot further back with Britain's US-based Luke Donald one of the six players who opened with 67s.
If Donald wins the Heritage, he will become the fourth World No 1 since long-time holder Tiger Woods was ousted less than six months go.
Willis said: "I'm Obviously very excited about putting this well, and having a chance to make the cut for a change.
"I made putts today that I normally don't make; I made some 10 and 12-footers. I'm ecstatic."
Willis's lone PGA Tour victory came in the 2001 Tucson Open and this year his fortunes have really plummeted. Before Thursday he had made just two cuts in eight events and ranked only 177th in the Tour's putting statistics.
Something had to be done so he obtained a belly putter and has been practicing with it all week here on Hilton Head Island.
He was still practicing with it prior to teeing off on Thursday morning when, out of the blue, he decided to put his old putter back in his bag.
"I thought, 'This week is the week I'm going to break away, I'm going to do it, I'm going to switch (putters)," said Willis.
"I say that almost every week, but I don't have the guts enough to do it. Luckily it (the old putter) paid off (today.)"
The low scoring on Thursday was assisted by what turned out to be an exception calm day at Harbour Town where, in addition, it's greens had been softened up by high humidity earlier in the week.
American Jim Furyk, the defending champion, and US Open champion Graeme McDowell of Northern Ireland kept themselves in contention with 68s while Britain's Ian Poulter and 2008 Masters winner Trevor Immelman of South African posted 69s.
Three-time major champion Ernie Els, who once called for long-shafted, non-standard putters to be outlawed, used a belly putter in competition for the first time but it didn't seem to help much.
The big, easy-swinging South African shot a 75 that was made worse than it really was by a two-stroke penalty for raking a bunker containing his ball.