LAST-ROUND FLOPS HARD TO TAKE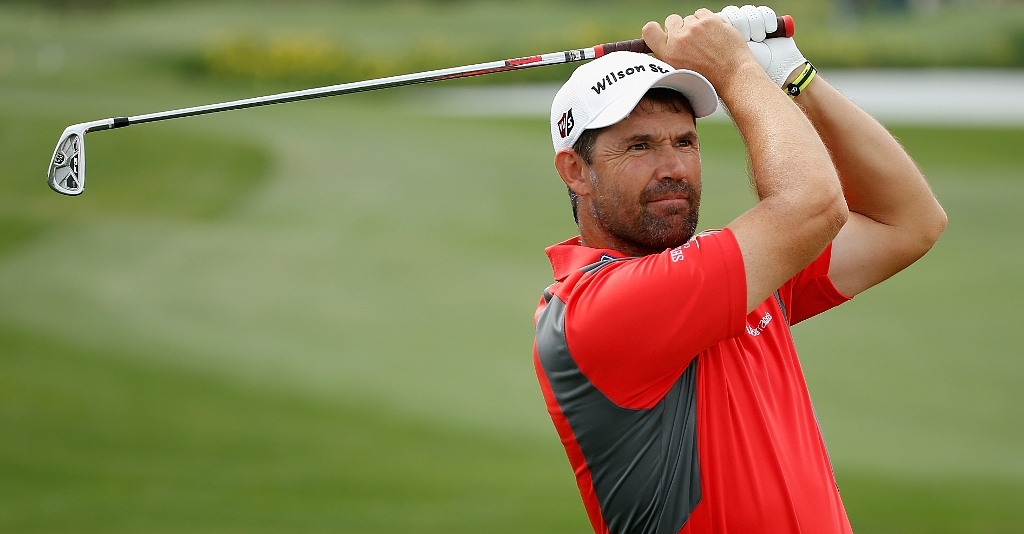 Mark Garrod looks at the final-round collapse of Ross Fisher and Paul Broadhurst at the BMW PGA.
For every winner there are, of course, many losers.
So while Anders Hansen departed Wentworth on Sunday night clutching a cheque for nearly £500,000 and nothing but good memories, others had different feelings.
And in the case of two players in particular, very different feelings.
Ross Fisher and Paul Broadhurst turned up for the final round of the BMW PGA Championship as joint leaders and with dreams of reaping all the rewards that winning the European Tour's flagship event would bring.
Just 164 shots later, however, the pair were left to reflect of where it all went horribly wrong.
Fisher's 84 was the worst last round by a leader since Thomas Bjorn's nightmare 86 at the 2005 European Open at the K Club.
That day the Dane led by four with 18 holes to play, was still sharing top spot with two to play, but then hit three balls into the River Liffey for a septuble-bogey 11.
What Fisher should take heart from is the fact that just six weeks later Bjorn had a major record-breaking 63 at the US PGA championship and was runner-up to Phil Mickelson.
"I just got off to the worst possible start – five bogeys," said Fisher, who had been so looking septuple forward to playing again at his home club and this time for a £3million prize fund.
"I didn't really hit too many bad shots, but for some reason I seemed to struggle on the greens. I don't know if it was just me, but they seemed to totally change. They were so much quicker.
"I was always battling against it, but I tried my best to fight back. It just wasn't meant to be unfortunately.
"It's a shame, but I'll try and look back and take the positives out of the week.
"A 74 would have got me in a play-off. A 75 or 76 would have been pretty bad, but to shoot 84 is quite hard to swallow.
"I'm just going to have to show the strength of character that I have and bounce back. I have a couple of days to try to think about what happened and then put it to the back of my mind and press forward with the Wales Open.
"It's going to be tough. I'm going to be sitting at home thinking about throwing away such a big tournament. No matter how hard I tried, it wasn't quite happening for me.
"You get days like that. First three days, everything went right, and today it didn't. That's golf. But looking at the big picture, in the biggest tournament we'll play this year bar the majors I think you can be so proud and so pleased with what you've achieved.
"First, you've dreamt of playing in this tournament for years and then to actually walk up the 18th, probably not in the best frame of mind, but to be just in the last group, even to hear the ovation I got after things weren't going too well.
"The support's been unbelievable this week and I'll remember it for a long time."
He will hope for many more opportunities to win the prestigious title. At 41 Broadhurst cannot be confident of that.
This was the former Ryder Cup player's 16th attempt to win at Wentworth and while it was better than all but one of the previous 15, a share of 20th place on two under was not quite what he had in mind starting the final round 10 under.
"I started off all right and felt good," said Broadhurst.
But then came a double-bogey seven on the long fourth, and while it was a triple-bogey seven on the 13th that really did the damage, a three-putt par at the 12th hurt badly as well.
Having almost converted a 30-foot eagle chance that would have put him back in the lead his birdie putt from under three feet horseshoed out.
"I putted so bad it was embarrassing," added the man who in his first round 66 was only one off the European Tour record with his 22 putts.
It was put to Broadhurst that it could not have been easy with playing partner Fisher having such a terrible time.
"It certainly wasn't his fault. He struggled. He started off with a few three-putts early on and that obviously unnerved him, but there are no excuses really," he added.
Broadhurst is also hoping to hit straight back, of course, and since he was runner-up in the Celtic Manor Wales Open last year he is at least returning to a place with happy memories.
He will not struggle to put things into perspective either.
Five years ago his Tour career was hanging by a thread as he made a second successive trip to the qualifying school.
The father-of-four was not sure what he would do if he failed, but he came through it and has since twice won the Portuguese Open and come close to a Ryder Cup return after a gap of 15 years.
It takes just one week to make a great year in professional golf.
Broadhurst and Fisher thought last week might be that week, but now the focus is on trying to give themselves another chance.