Last Man Standing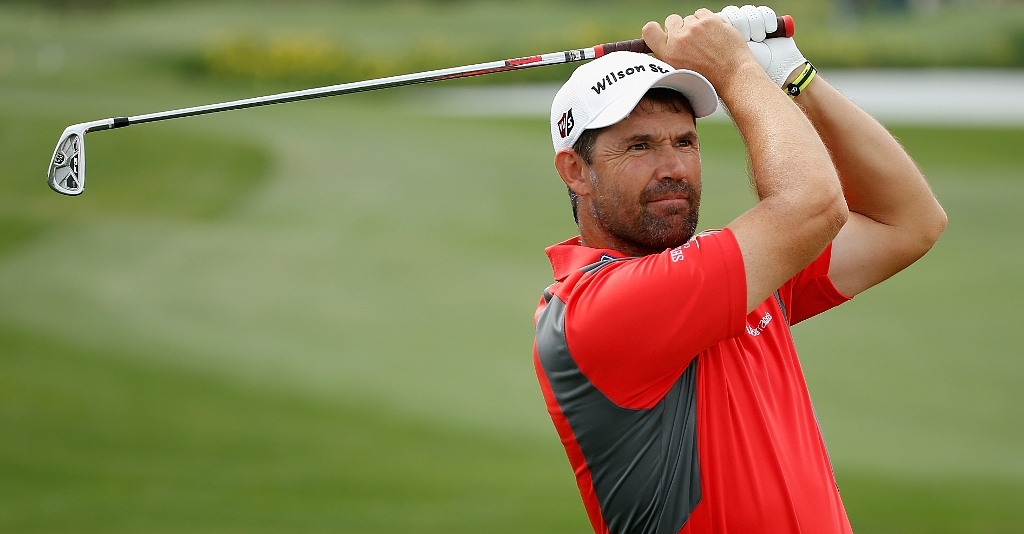 The final round of the US Open had it all, but in the end it was Jordan Spieth who once again wrote his name in the history books with a second successive major victory.
There were so many twists and turns on the back nine, that it wasn't until the very last stroke of the tournament that a winner was finally identified.
And while Chambers Bay eventually did offer up a winner, it claimed its fair share of losers as well.
The British links-style course near Tacoma, Washington, was the subject of much criticism over the week, but give credit where credit is due – the venue ultimately offered up the kind of grandstand, nailbiting finish we've come to expect from major tournaments.
Spieth's one-stroke victory was a very different one to his Masters triumph a couple of months ago, however.
At Augusta, he soared to a magnificent solo win, equalling Tiger Woods' 72-hole scoring record in the process.
This time around, he had to wait with bated breath as Dustin Johnson made the most costly three-putt of his career on the 18th to throw away the championship.
Spieth's own round was so full of highs and lows that he looked certain to have thrown away the title himself at one point.
The tournament seemed to swing his way when he birdied the 16th, even as his nearest rival Branden Grace double-bogeyed the same hole.
That gave Spieth a two-shot lead, but he would uncharacteristically give both shots back on the 17th with a double bogey of his own after a wild tee shot was followed by a three-putt.
A closing birdie at the par-5 18th ensured a five under par total – one better than Louis Oosthuizen, who had reached four under in the clubhouse with an incredible record-equalling back nine of 29 – but Johnson was still out on the course, and seemed to have an ace or two up his sleeve.
Having made a few errors of his own early on the back nine, Johnson had recovered to birdie the 17th.
Now just one shot behind Spieth, he hit the perfect tee shot on 18 and followed it up with a stunning five-iron to give himself a 12-foot eagle chance.
Had the eagle dropped it would have been an outright victory for Johnson, while what seemed like a certain birdie would have forced an 18-hole play-off on Monday.
But Chambers Bay had one more surprise to spring – not only did Johnson miss his eagle chance, he sent it four feet past the hole and then missed the return putt as well to hand Spieth the title on a silver platter.
"Whatever the putt did on the last hole, I don't know," said a shell-shocked Johnson afterwards.
"I might have pulled it a little bit. But still to me it looked like it bounced left. It's tough. It's very difficult. I played really well. I didn't make any putts today, I really didn't. I had all the chances in the world.
"If any putts go in the hole, I win this thing by a few shots, it's not even close. Other than that I had a damn good week. I had a chance to win again a major on a Sunday. I thought I handled myself very well. I hit the shots when I needed to. So I know what it takes to get it done, it's really simple. I need to get in the hole faster."
From Johnson's agony to Spieth's ecstacy.
"I'm still in shock," said the now two-time major champion.
"I've never experienced a feeling like this. It was a very intense back nine. I'm still amazed that I won, let alone that we weren't playing tomorrow. So for that turnaround right there, to watch that happen, I feel for Dustin.
"But I haven't been able to put anything in perspective yet. When I finished, I was just hoping to be playing tomorrow. I can't seem to wrap my head around the finish of today.
"It's cool to be able to have two legs of the grand slam now, and to conquer golf's hardest test. The US Open is conquering the hardest lay-out in all of golf.
"The fact that we did it is amazing. We really grinded this week. Didn't have my best stuff ball-striking at all and we really grinded over those four or five-footers…that was the difference."
Spieth might need some help putting it all in perspective, because what he achieved is something truly special.
The 21-year-old became only the sixth man in history after Craig Wood, Ben Hogan, Arnold Palmer, Jack Nicklaus and Tiger Woods to win the Masters and US Open in the same year.
What's more, he's the first player since Gene Sarazen in 1922 to win multiple majors aged 21 or younger.
One thing is clear – if he continues in this vein, it won't be long before we have a new World No 1. Rory McIlroy's own achievements in the game are considerable, but they are in the process of being eclipsed.
With Spieth showing he can do the job even on rugged links-style courses, July's Open Championship must now seem like an inviting prospect.
It's surely too early to speak of a possible Grand Slam – winning all four majors in the same year – and yet it is a possibility.
Even the great Tiger Woods could only complete the so-called 'Tiger Slam' – holding all four majors, though not in the same year.
Spieth now has the chance to go one better, though unsurprisingly, he cannot fathom thinking that far ahead just yet.
The next target is the Open at St. Andrews in a month's time.
"To go to the Home of Golf in the next tournament is the sole focus, I am not going to look beyond that," he added.
"But I guess you can't win them all unless you win the first two. We will go to St. Andrews looking to win the Claret Jug. I believe we will be able to get the job done if we get the right prep in.
"I've proven to myself that I can win on a British-style golf course now. Now I take it to the truest British-style golf course of any in the world. And I'm just excited for the opportunity coming then, and I'm not going to think about what could possibly happen after."