Larrazabal leads, Kaymer stumbles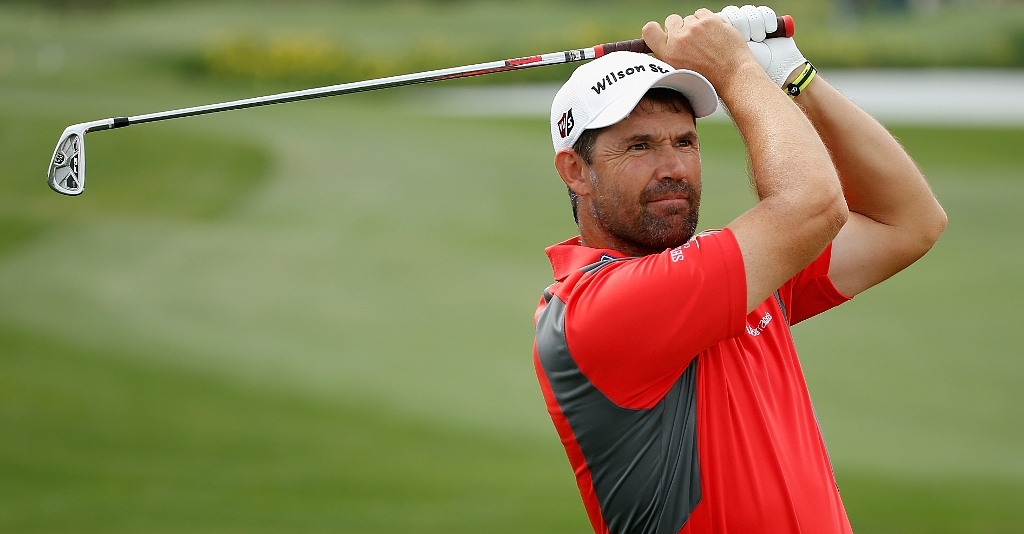 Spain's Pablo Larrazabal is two shots clear of Graeme McDowell after the first round of the Andalucia Masters.
Spain's Pablo Larrazabal came through late in the day to take a two-shot first-round lead over US Open champion and Ryder Cup hero-in-chief Graeme McDowell at the prestigious Andalucia Masters at Valderrama on Thursday.
Larrazabal shot a 5-under 66 while McDowell posted a 3-under 68 to tie Irish neighbour Damien McGrane for second place.
McDowell's Ryder Cup team-mate Martin Kaymer, who needs a top-two finish to take over as the World No.1 on Sunday, wasn't so lucky, though.
He is six back heading into Friday's second round after carding a disappointing one-over-par 72, which included four bogeys.
The talented young German unexpectedly dropped a shot at three holes in a row from the 11th but birdied the 16th to reduce some of the damage and he made it clear afterwards that he was far from downcast.
"It wasn't that bad a round and it's not the end of the world," said Kaymer.
"I've got a lot to think about, not only being World No. 1 but also the Race to Dubai. It's important on this course not to give up. You have to stay patient and that's what I did after making three bogeys."
Graeme McDowell is chasing Kaymer in the Race to Dubai standings and boosted his cause with a fine round of 68.
"I need to have some strong finishes if I'm to catch him," said McDowell. "I had a couple of key saves on the front nine and I think bogey-free is exceptional at Valderrama."
Larrazabal, meanwhile, completed his round of 66 without dropping a shot and birdies at two, eight, 10, 16 and 17 took him to the head of the leaderboard on this par 71 Sotogrande course in southern Spain near Gibralter.
McDowell is currently second in the European money list and his steady day improved his outsidde chances of catching runaway leader Kaymer, with 500,000 euros on offer to the winner this week.
"I've got a lot of golf ahead of me yet," McDowell told Sky Sports.
"I'll have to play my best golf to catch him – even then my best may not be enough."
Another Northern Irishman, Gareth Maybin, was in a two-way tie for fourth with India's Shiv Kapur after he carded birdies at the 4th and 10th holes.
A group of nine players stood a stroke further back and included Ryder Cup winners Francesco Molinari and Miguel Angel Jimenez, with Ross McGowan and John Parry joining them to lead the English charge.
Sergio Garcia, looking for a late-season spurt to rejuvinate his ailing career, is also in this group