Langer to miss anniversary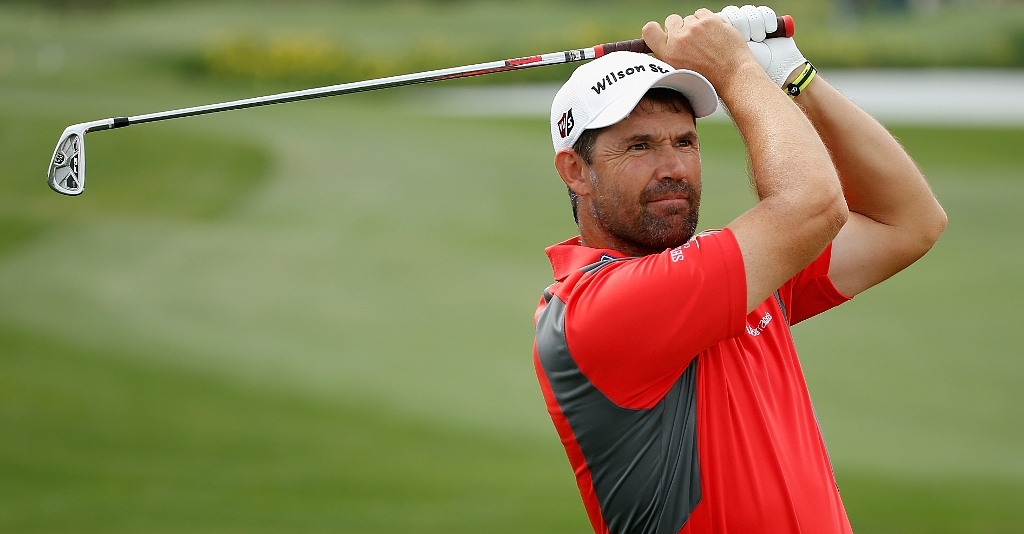 It's been 25 years since Jack Nicklaus's last major win and the launch of the World Rankings list.
It's been 25 years since Jack Nicklaus's last major win and the launch of the official World Rankings list.
And because both events occurred at the 1986 Masters, there will be some special celebrations at Augusta National prior to the start of this year's opening Major of the year in a fortnight's time.
Sadly Bernhard Langer, the first of the 14 players to have held the World No 1 spot since then, will not be at Augusta to mark the occasion.
Up till now he had played in every Masters since 1983, but the two-time winner had thumb surgery last week after a cycling accident and will be out of action for about two months.
"I'm obviously disappointed that the injury occurred, but especially disappointed that this was during such an important part of my schedule," said the 53-year-old, who has won 14 titles and earned over £4.7million on the over-50s Champions Tour since moving into seniors golf.
Langer headed the rankings for only three weeks, but that was not the shortest reign. Tom Lehman had it for just seven days in 1997.
Compare that to the 623 weeks – almost 12 years in 10 separate spells – of Tiger Woods and the 331 weeks of Greg Norman.
Six Europeans have now been number one.
Seve Ballesteros followed Langer, then came Nick Faldo and Ian Woosnam, and after Lee Westwood dethroned Woods last October, Martin Kaymer is in his fifth week.
At the 1986 Masters, Ballesteros, Langer, Sandy Lyle and British amateur champion Garth McGimpsey were the only Europeans in the field. Next week there will be 25, 16 of whom have won in America.
If Langer, Ballesteros and Faldo played, that would have been 19 out of 28, of course.
As for the players who have been in the top 10 of the rankings the longest time, they are Ernie Els, also a former world No 1 who was a top-tenner for 788 weeks from 1994 to January this year, and Woods on 729 weeks, most of them as Number 1, and Phil Mickelson on 672 weeks without ever making it to top spot.
Another chance for the left-hander to overtake Woods for the first time since 1997 went begging on Sunday at Bay Hill.
With Woods in the clubhouse on one under par after a bogey, double bogey finish at the Arnold Palmer Invitational, Mickelson needed to par the last five holes to knock him down to sixth in the world.
However, Mickelson himself bogeyed three of them to finish joint 24th with Woods and will have to try again at this week's Houston Open before concentrating on his defence of The Masters.
******
Thoughts of Augusta are far from the mind of England's Benn Barham at the moment. He is just happy to be playing golf again.
The Barclays Kenya Open starting on Thursday is Barham's return to
the European Challenge Tour after an operation to remove his right kidney last October.
A scan revealed a cancerous tumor and the 35-year-old from Kent told the Tour website: "The past six months have been very tough. I've gone through a real roller coaster of emotions, from unbelievable lows to real highs and everything in between.
"Now that I'm hopefully through the worst of it I'm looking forward to competing again. I've really missed it.
"It might take me a while to get my sharpness back and nobody's going to be feeling sorry for me or doing me a favour because of what's happened. When you hit that first tee shot, it's every man for himself.
"I'm determined to enjoy it because I feel like I've been given a second chance, at life and also at my career.
"I've got my six-month scan when I get back from Kenya, so obviously I'm going to be a bit nervous about that, but I'm trying to not let it play on my mind too much.
"It might sound strange, but I actually feel very lucky in many ways, because if I hadn't gone in for a scan on an unrelated matter they might not have discovered the tumor until it was too late."
******
Annika Sorenstam appeared on television on Sunday, looking and sounding just the same as she ever did.
Remarkable really after what she has been through in the last week and a bit.
The 40-year-old Swede gave birth to her second child, a boy called Will, 13 weeks early on March 21. He weighed a little over two pounds and was just 15 inches long.
It was at the Winnie Palmer Hospital, named after Arnold Palmer's late wife, that the baby was delivered by Caesarean section after Sorenstam had suffered bleeding and a condition known as placenta abruption.
"We were scared that we may have lost our son," her husband Mike said. "When we heard his heartbeat we were immediately brought to tears of joy."
Sorenstam came up with the boy's name because "he's going to need to will himself through this process." He is in an incubator and could well be in hospital for the next month or more.