Langer joins Rory's praise singers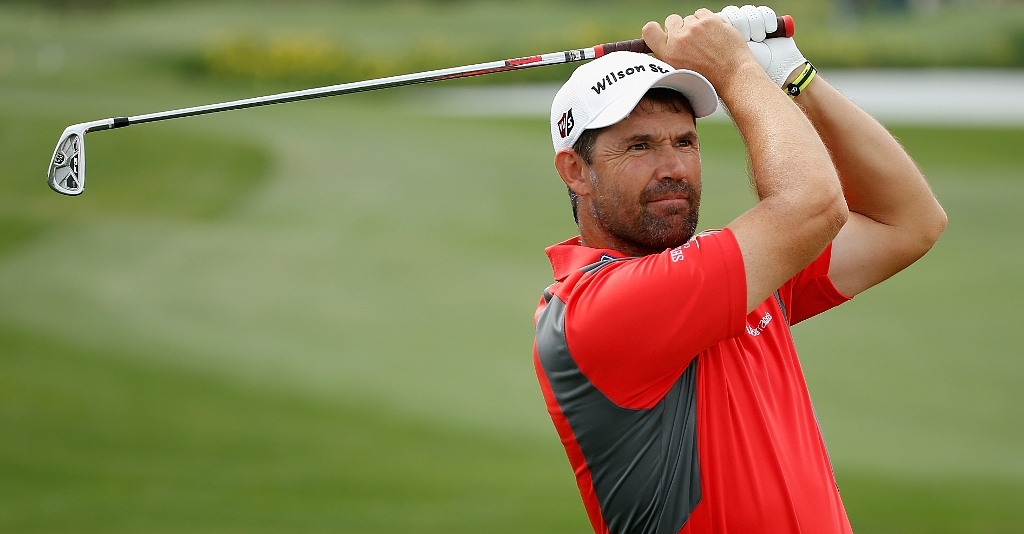 German legend Bernhard Langer has joined the growing chorus singing the praises of US Open champion Rory McIlroy.
German legend Bernhard Langer has joined the growing chorus singing the praises of US Open champion Rory McIlroy.
McIlroy whisked up some magical, record-shattering heroiocs that left the stellar field shattered as he marched to an imperious, wire-to-wire, eight-shot win at Congressional Country Club last week.
Langer, who won The Masters in 1985 and 1993, admitted this week that he had been hugely impressed by the performance.
"It was extremely impressive," Langer told Sky Sports at this week's BMW International Open in Munich.
"I don't know whether it was a record or not, the number of shots by which he won, but certainly it was very impressive from the very beginning to the very end."
His praise was echoed by a number of other competitors at this week's European Tour event in Germany with Paul Casey leading the tributes.
"Performance-wise, maybe that's the best I've ever seen," the Englishman told Sky Sports. "It was phenomenal golf, quite remarkable.
"I have to admit that I'm usually not that interested in watching golf if I'm not in the mix, but I watched every minute of that last week, it really was a fantastic performance and something that a few of us knew Rory was very capable of doing."
Dustin Johnson, who partnered McIlroy for the opening two rounds at Congressional, added: "I played with him the first two days and he just played beautiful golf.
"He never really got in trouble; when he did miss a fairway it wasn't far off line so he always had a shot to get on the green.
"He drove it really good, hit some really good iron shots and putted pretty decent. As good as he played the first two days it was hard to see him not getting it done."
Thomas Bjorn said: "It's right up there with Tiger's British Open at St Andrews and his US Open at Pebble Beach.
"It was a master-class performance by him, he's an extremely talented boy.
"What I certainly think is the most impressive thing is how he rose again after Augusta – that's got to be tough for anybody to take what happened to him there, but it just shows the boy's class."
Ross Fisher declared: "The majors that he's going to win could be endless, he's that talented and that good.
"So if we want to compete with the likes of Rory we're going to have to up our game because that display last week was simply mind-blowing."
However, Langer was quick to sound a note of caution about comparisons between the youngster from Northern Ireland and legends Jack Nicklaus and Tiger Woods, saying: "Well that wouldn't be fair.
"To compare a 22-year-old with Jack and Tiger, I think you could only compare to that point and I think Rory wouldn't be far behind.
"But hopefully Rory will stay healthy and he's got a long way to go and hopefully he'll win a similar amount of majors and tournaments all over the place as the other two did."
Paul Lawrie – Open champion in 1999 – also urged caution over the expectation levels that will now inevitably follow McIlroy.
"People need to be a little careful when they start talking about beating Nicklaus' record," stated the Scot.
"You've got to remember he's 22 years of age and he's now got to play and try and win that bit more, we know that, but you've got to be careful with someone that young, putting that much pressure on them.
"Let him just have fun, let him play, if he gets past Nicklaus' record… what an achievement, but we'll see."
Bjorn added: "It's unfair on all of them really; Jack was from a different era and is still the best player that's ever played the game, Tiger was on his way to being absolutely the best player in the world and Rory's just on his way, so you can't really compare any of them.
"It's unfair to all three of them. But you've just got to enjoy it when these talents come through and show the class that Rory did this week and enjoy him more than trying to compare him to anybody else."
But Casey insisted that he sees McIlroy as talented enough to take on any record in the game.
"He has the opportunity to start chasing those records – simple as that," he said.
"Only he knows how good he is, we can speculate. Personally, I think he's very capable of challenging those records but we shouldn't say he's going to be the next Tiger Woods."