Langer conquers all at Sahalee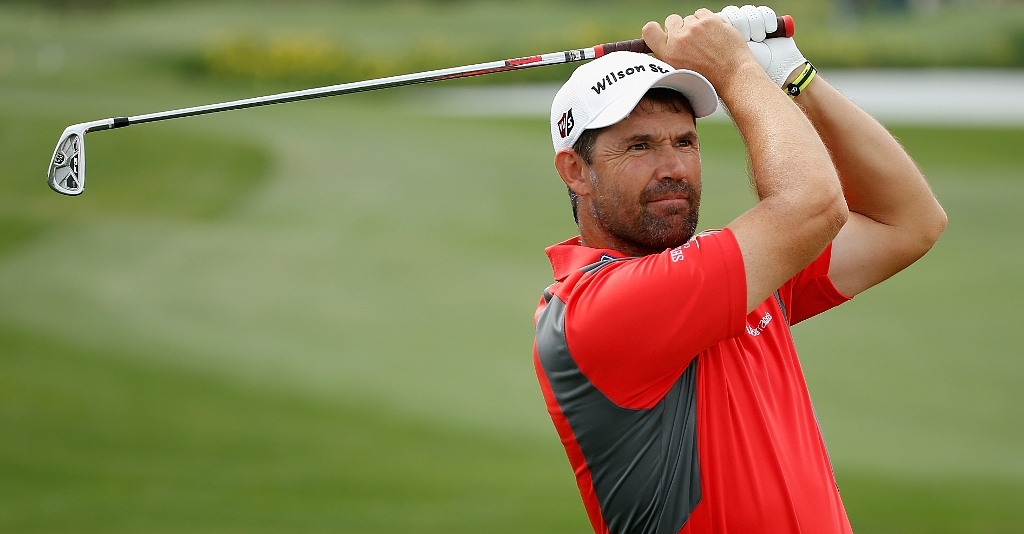 Bernhard Langer took on highly accomplished Fred Couples and his fiercely partisan gallery to win the US Senior Open on Sunday.
Bernhard Langer took on both the highly accomplished Fred Couples as well as his fiercely supportive American gallery to win the US Senior Open in Seattle on Sunday.
And this just a week after Germany's greatest-ever golfer had won the British Senior Open
Shrugging aside the partisan crowd who made no secret that they were backing Seattle's home-bred favourite in a head-on Ryder Cup type battle, Langer shot a bogey-free, 3-under 67 to Couple's level-par 70 at Sahalee Country Club that was more than enough to see him through to his back-to-back senior major triumph.
"It's never much fun, but I've had it before,"said The US-based German of the one-sided crowd he had had to face throughout the day.
"When you play in the same group with Tiger Woods or Jack Nicklaus or Arnold Palmer or any of the big names in America, certainly the Ryder Cups – I've played 10, five on American soil – you get a lot more of this, so I knew what was coming."
Langer's victory makes him the first German to win any championship organised by the USGA and the first Champions Tour player to win back-to-back majors since Tom Watson did it at the Senior British Open and JELD-WEN Tradition in 2003.
Watson, though, had the advantage of being the crowd favourite in both majors, not their No 1 enemy.
"They were definitely against me and for Freddy," Langer said.
Couples who won three of his first four Champions Tour events at the start of the 2010 Tour, will once again be feeling some disappointment at letting slip a major in the city where he grew up.
At the 1998 PGA Championship at Sahalee, a poor first round cost him the chance of winning and left him in 13th place at the finish.
This time a birdie at the first on Sunday put him into a confidence-boosting lead – until he played the fatal second.
The hole, a par five of 503 yards, was ranked the easiest on the course this week, but for the first time in four days Couples decided to play it safe and lay up after landing his drive in the rough.
The lay up left him about 65 yards from the pin. All was well so far, but then disaster. He chunked his approach and saw his ball splash down in the water guarding the green.
"It was a pretty easy shot," Couples sadly remembered when he looked back.
The popular Couples made things worse when he over-flew the green with his fifth shot and then took a chip and two putts to take a triple bogey to the third, his one shot lead, now a three-shot deficit.
In effect, it ended his challenge. The rock-steady Langer would never let him get back in the race.
"When I birdied the first hole, that was what I thought I needed to get going," Couples said. "And then about 12 minutes later I was looking for a hole to crawl in."
Clearly shaken, his putts stopped dropping and it didn't help his cause that he missed birdie chances at every hole between the 4th and 13th holes.
He finally made birdie at the 14th – from the fringe – to close within three and nailed another birdie putt from 25 feet at 16 to raise hopes of a late charge.
But Langer, who was bogey free in 44 of his final 45 holes was in no mood to give anything away.
"I never had the tee. He was up first all day. He hit it down the middle of every fairway," Couples said. "As I told him, he played eight great rounds here and at the British Seniors and that is tough to do."
Langer did have some luck when one his tee shots was hooked into the multitude of trees that line the fairways of Sahalee, but incredibly, instead of dumping itself into some serious rough among the trees or kicking out of bounds, his ball magically deflected into the middle of the fairway – and raised a huge collective sigh from the Couples' supporters!
Couples, also the runner-up at the Senior PGA Championship earlier this year, eventually finished three off the pace after completing an even-par 70.
Olin Browne (65) and John Cook (67) were tied for third at 2-under and Watson was alone in fifth at 1-over after shooting 66.