Lam and Marmat stay in front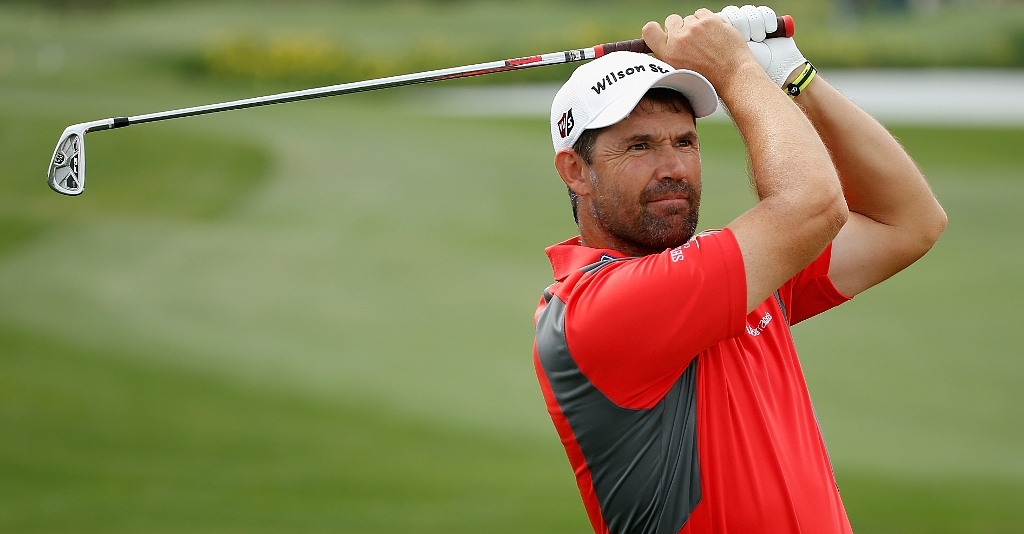 Singapore's Lam Chih Bing and Mardan Mamat have kept themselves on track to a fifth World Cup appearance.
Lam Chih Bing and Mardan Mamat of Singapore stayed on track for a fifth World Cup appearance by shooting a five-under-par 66 in the third round of the Omega Mission Hills World Cup Asian Qualifying on Friday.
The overnight leaders fired six birdies against one bogey in Friday's better ball format to remain one shot clear of India's rising stars Gaganjeet Bhullar and Anirban Lahiri.
The Indian pair posted two eagles in their flawless round of 64 to take their 54-hole total to 200 total at the Seri Selangor Golf Club.
But the final round on Saturday looks set to produce a close race for the three places up for grabs at this year's Omega Mission Hills World Cup in China from November 24 to 27, especially in so far as the third and final ticket is concerned.
At least four countries are in the running for it.
For starters there is the home team of Shaaban Hussin and Iain Steel who stormed into contention on Friday with a battling 63 for a 204 total that put them into a tie for third with New Zealand's Michael Hendry and Gareth Paddison (64).
The veteran team of Mars Pucay and Antonio Lascuna of the Philippines also shot a 63 to be tied with Koreans Kim Hyung-sung and Park Sung-joon (67), two shots further back on 206, but still in the hunt.
Lam and Mardan, though five shots clear of the third placed teams with a 14-under-par 199 total, are not taking their lead for granted.
"We still have a lot of work to do. There are a lot of good teams behind us. It is not in the bag yet but obviously we are in a good position and need to go out tomorrow and get the job done," said Lam, who qualified for the World Cup with Mardan at Seri Selangor in 2006 and 2009.
Mardan believes their strong partnership and understanding will guide them to another appearance at this year's World Cup.
"We have to stay focused and rely on our good team combination which has worked well in the past," said Mardan, a two-time Asian Tour winner.
Lahiri, aiming to qualify for his first World Cup with Bhullar, fired the team's first eagle of the day on the par five fifth hole before Bhullar sank a second eagle putt on the 13th hole from six feet.
"We played solid. It was a good improvement for us in the last two days. We didn't drop a shot which was good. I played very well on the front nine and Gaganjeet was unstoppable on the back.
"Overall, it was a great team effort," said Lahiri winner of the Panasonic Open (India) on the Asian Tour earlier this year.
Malaysia's Shaaban put his home course knowledge to good use with six birdies while his partner Steel picked up two birdies in a blemish free round to give themselves a fighting chance of earning Malaysia its first World Cup appearance in 10 years.
The story of the day belonged to Pucay and Lascuna, who were one-over going into the penultimate round before recovering with a sizzling 63 highlighted by Lascuna's chip-in on the fourth hole from 20 yards and his 20 foot eagle putt on 13.
"My partner really got us going with his chip in and eagle. I made four birdies on the front nine so we both pulled our own weight. This is definitely a good bounce back for us. The foursomes will be interesting because it doesn't matter how many strokes you are back," said Pucay, who previously played in the 2008 and 2009 World Cups with Angelo Que.
All the third round scores:
199 – Singapore (LAM Chih-Bing, Mardan MAMAT) 63-70-66
200 – India (Gaganjeet BHULLAR,Anirban LAHIRI) 67-69-64
204 – Malaysia (Iain STEEL, Shaaban HUSSIN) 64-77-63, New Zealand (Michael HENDRY, Gareth PADDISON) 65-75-64
206 – Philippines (Mars PUCAY, Antonio LASCUNA) 70-73-63, Korea (KIM Hyung-Sung, PARK Sung-Joon) 70-69-67
210 – Pakistan (Muhammad MUNIR, Mohd Shabbir IQBAL) 68-76-66, Sri Lanka (Anura ROHANA, Mithun PERERA ) 70-70-70
215 – Myanmar (Zaw MOE, NAY Bala Win Myint) 66-84-65
216 – Indonesia (Burhan BORA, HARDJITO) 73-75-68, Chinese Taipei (TSENG Hua-yen, LIN Kuan Po) 68-79-69
220 – Hong Kong (WONG Woon-Man, William FUNG) 73-78-69
222 – Vietnam (Michael TRAN, NGUYEN Thai Duong) 76-78-68, Ghana (Stephen Kwame KLAH, Godwin SAI 77-76-69