Laird resest his sights on Augusta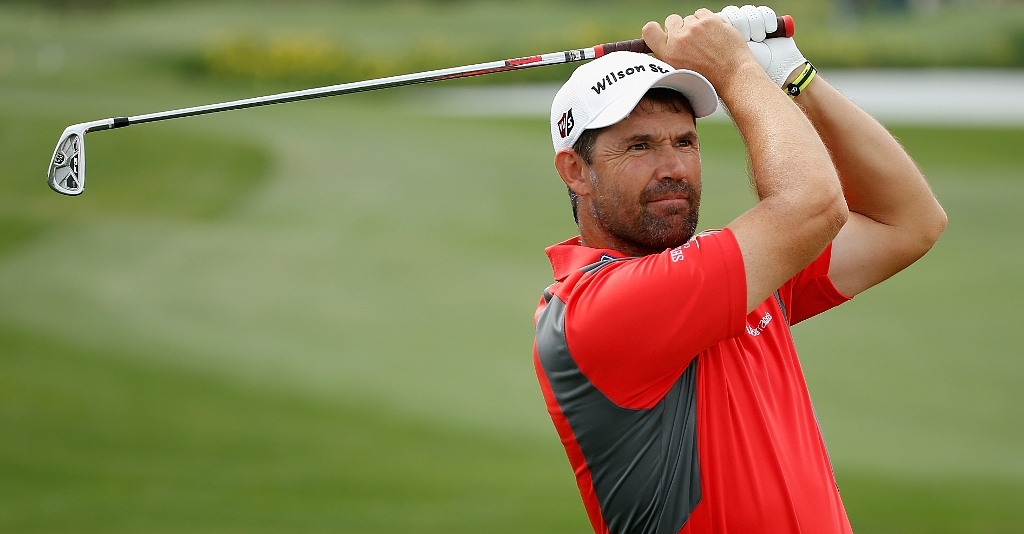 Martin Laird has already turned his attention towards winning the Masters at Augusta.
With a second win in America now under his belt, Scotland's Martin Laird is already turning his thoughts towards achieving something that has been done only once since 1935.
Fuzzy Zoeller is the only player to have lifted the Masters title on his debut in all those years, but fresh from his dramatic Arnold Palmer Invitation victory, Laird simply cannot wait for next week.
The 28-year-old Glaswegian, who has based himself in the States since his college days, had his first look at Augusta National two weeks ago.
"I Loved the golf course," he said. "I feel like it really does set up pretty good for me with hitting it high.
"And I know those greens will get real firm (as they were at Bay Hill). Obviously putting is probably the strongest part of my game right now and that's really what it all comes down to coming down the stretch at Augusta."
Amazingly, Laird's victory was the 11th by a European golfer on the PGA Tour since the start of May last year – and that includes the last two majors in the States.
But it was more the fact that compatriot Paul Lawrie had won in Spain on the same day that caught people's attention.
With Colin Montgomerie in decline, Scotland did not have a single player in the game's top 100 at the start of last year.
Now Laird is at a career-high 21st, Stephen Gallacher is 74th and Lawrie – still the last British winner of The Open – has climbed from 272nd to 150th with his win at the Andalucian Open in Malaga.
"It's no secret that Scottish golf has been down for a few years after Monty's dominance," Laird said.
"Now we have got a lot of good players. We just need to get up there and get experience and to have two wins in one week is obviously huge."
He also pointed out that Sandy Lyle – Masters champion at his seventh attempt in 1988 – won on the European Seniors Tour a fortnight ago and leads their money list.
"We won the Eisenhower Trophy (world amateur team title) a couple of years ago, but for some reason our guys trying to make the transition from amateur to professional golf has just haven't made it work," Laird added.
"I was lucky enough when I graduated from Colorado State that a group of sponsors gave me some money to play. I could just go work on my game and try and get better.
"People back in Scotland don't always have that luxury, but I believe now they have a system set up with a couple of sponsors and I think some government funding (Lawrie also has his own foundation) that they are going to try and bridge that gap.
"There's no doubt we have the talent in the country."
There is another easy measure – apart from his world ranking and bank balance – of how much and how quickly Laird has improved.
Last August he three-putted from under 25 feet on the final hole in the first of the FedEx Cup play-offs and lost a play-off to Matt Kuchar.
To avoid sudden death with Steve Marino this weekend he two-putted the last from 83 feet – and that after making a 22-footer on the 15th, an 18-footer on the 16th (both for birdies) and a five-footer for par at the short 17th, where Marino had just double-bogeyed.
Yet even with playing the last four holes in two under, Laird shot a closing 75. He covered the first 11 in five over.
"I pretty much hit it everywhere until about the last four holes," he admitted. "It was a battle out there, but it makes it even sweeter at the end when I got this trophy.
"And I wasn't going to let a tournament like this slip through my fingers again by three-putting the last.
"A couple of years ago I wouldn't have thought I could have won a tournament like this. I've probably always lacked a little bit of self-confidence and I knew I wasn't good enough when I first came over, but at the end of last year I started to realize that I could be one of the best players.
"Over the last few years I've always been a grinder. And all of those hours on the range and all of those hours on the greens, chipping green, whatever, it all pays off eventually."
With over a million dollars for his win he is now a six-million dollar man in the States.
The next question is whether he can make the leap from six million dollar man to major winner.