Laird now World's higest-ranked Scot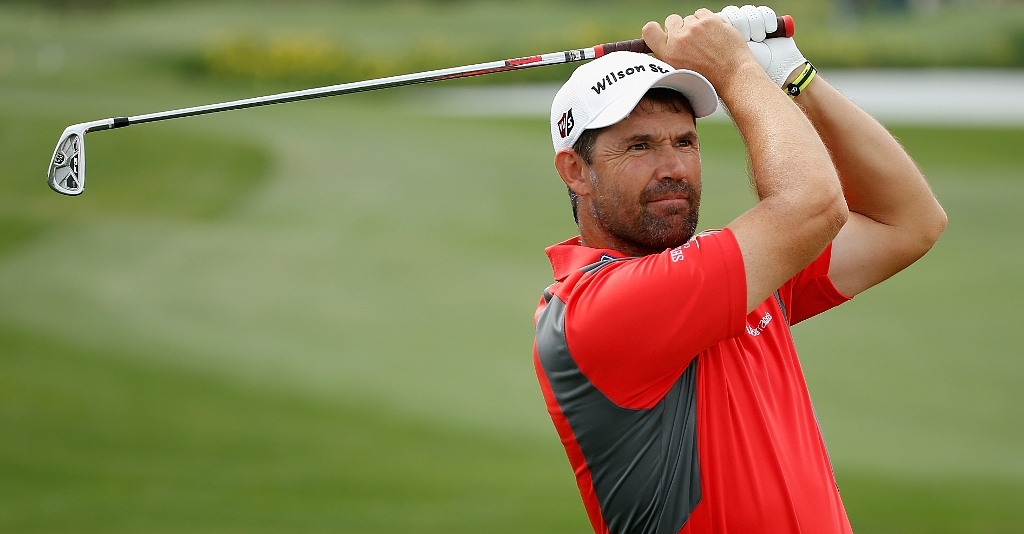 Sunday's first-time US PGA Tour winner Martin Laird is now Scotland's highest World-ranked player.
Martin Laird, the first Scot to win a PGA Tour event in America since Sandy Lyle at the 1988 Masters, is also now his country's highest-ranked player in the world.
But a leap from 237th to 108th on the rankings has not taken the 26-year-old from Glasgow any nearer to qualifying for the Ryder Cup.
Laird would have gone into sixth place on Europe's world points list if he was a European Tour member – but he isn't.
So Colin Montgomerie's stated wish that he would "love to be able to captain a Scot in Wales next year" remains a long-shot.
Not that Laird will be concerning himself with that right now after hitting the jackpot in Las Vegas.
He was still trying to get into the PGA Tour's top 125 to keep his card for next season when he arrived for the Justin Timberlake Shriners Hospital for Children Open.
But now he is up from 134th to 62nd and has an exemption through to the end of 2011 after capturing the 756,000 (£463,000) first prize at the third hole of a play-off against Chad Campbell and George McNeill.
Laird, in only his second full season on the circuit, was one ahead with two to play, but then failed to get up and down from over the green at the short 17th.
He had to make an 11-foot par putt to tie with the two Americans on 19 under par, saw Campbell eliminated with a bogey at the second extra hole and, with two putts for it from 10 feet, birdied the next after McNeill had bogeyed.
"When I got into the play-off I was surprised – I kind of chilled out a little," he said before receiving the trophy from Timberlake.
Laird's only two tournaments in Europe so far have been this year's Scottish Open and the Open Championship.
He came 10th at Loch Lomond, but missed the cut at Turnberry – in fact, he has missed the cut in all three majors he has played.
His win does not earn him a Masters debut next April. Although the Augusta National Club re-introduced an exemption for US Tour winners two years ago, it does not apply to events after the Tour Championship in September.
Laird turned professional in the States in 2004 after taking a marketing degree at Colorado State University.
"It wasn't something that as a kid I said I wanted to play the PGA Tour," he commented.
"When I first went to college I had ambitions of turning pro, but I wasn't good enough and it was a case of see how I go over the next four years.
"You can make some money playing mini tours when you first turn pro and have no status anywhere. I won a couple mini-tours events and went to the qualifying school.
"My game is probably more suited to playing in America, but who knows where I would be right now if I hadn't made it through."
He earned a Nationwide Tour card rather than a full PGA Tour one, but graduated from that in 2007 and has now earned over 2million – over half of that in his last four starts as he was tied second in the Reno-Tahoe Open in August.
Yet this season began with eight missed cuts out of nine and by the last week of April he had picked up less than $12,000.
Now he has won a US Tour event he is one up on Montgomerie, of course.
Europe's eight-time number one has not managed it in 17 years of trying, losing play-offs for the US Open and US PGA and having two other second places in the US Open.
It would be wrong, though, to state that Montgomerie has never tasted success on American soil.
He won the Accenture world match play title before it became an official World Golf Championships event and took the individual title at the 1997 World Cup.
There were also the Ryder Cup wins at Oak Hill and Oakland Hills.
Arizona-based Laird has not forgotten his roots, wearing a belt with a saltire on it all the time and displaying the flag on his golf bag and tees as well.
At Loch Lomond he said: "I wish I could come back and play more over here, but I've not quite had the success yet on the PGA Tour where I can not yet afford to take many weeks off and come back and play in Europe.
"Hopefully in the next few years I can get to that level where I can come back and play at home some more."
His win – and the exemption that came with it – should give him that opportunity.
And maybe he will also now give some thought to becoming a European Tour member too so he can start collecting Ryder Cup points.