Laird names Gallacher for World Cup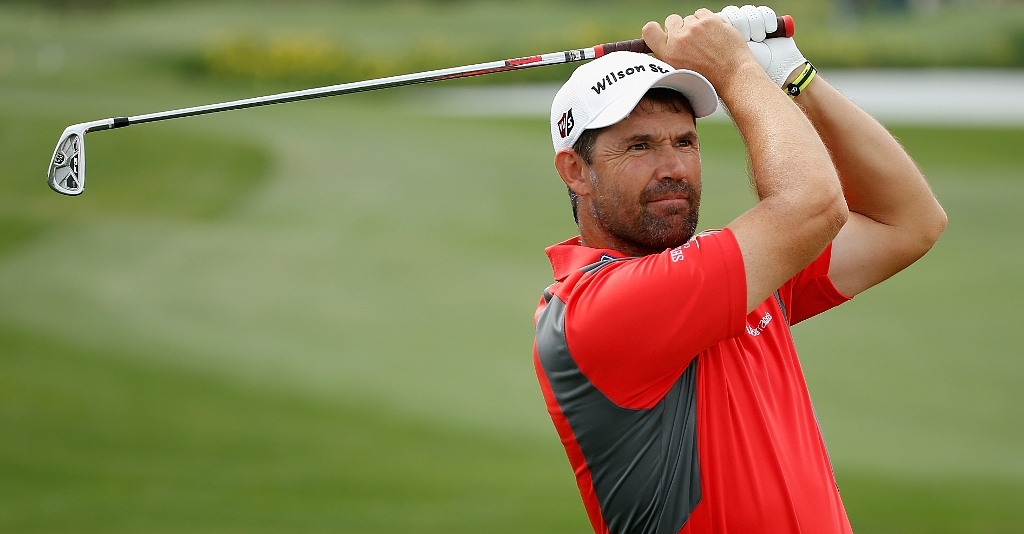 Scotland's Stephen Gallacher's ego has been boosted by his call up for the Omega Mission Hills World Cup.
Stephen Gallacher's ego has been boosted ahead of this week's Johnnie Walker Championship by the news that he's been asked to partner Martin Laird in the Omega Mission Hills World Cup in November.
The 2004 Alfred Dunhill Links champion said he received a text last Wednesday from Laird, Scotland's highest World ranked golfer at present, inviting him to join Laird at the World Cup in China.
"It's a great honour any time you can represent your country," a delighted Gallacher said.
"As you can see by some of the other teams that are playing in the event, it's a strongly-contested week and with the tradition Scotland have in it, I'm looking forward to it."
Gallacher sees his World Cup inclusion as a reward for his efforts on the course over the past two years and believes his and Laird's natural games can combine to good effect in China.
"It's like a well done for the last couple of years. It means you're being a wee bit more consistent, especially when it's over two years.
"Martin is a longer hitter than me off the tee and he hits it pretty straight, fades it left-to-right and I hit it right-to-left. We should be hopefully able to work out the right-to-left and left-to-right holes.
"He's also good ball-striker as he's a better putter than me – well, if you are going by stats, anyway. I'll try and leave him the putts to hole!"
Laird and Gallacher struck up a friendship last year at Whistling Straits over breakfast and lunch and it led to more time spent together on the course as well.
He said: "I played with him in a couple of practise rounds at the US Open, The Open and the US PGA. He's a good lad and we get on quite a bit. He's not lost his Scottish roots."
Gallacher joked that the only downside to being paired with Laird was perhaps their differing attitudes towards fashion.
"I said to [Martin], 'As long as I don't need to be in white trousers, I'm your man.'
"He's a bit skinnier and leaner than me, so I'll be pushing for the navy that week."
Getting on to the Johnnie Walker Championship, Gallacher said he believed that the work he had put in on his driving lately could be key to a solid placing on the undulating Perthshire course this week, with its propensity for right-to-left holes.
He reserved special praise for Gleneagles, host venue for The 2014 Ryder Cup, and said he was also enjoying the home comforts that come with being back on Scottish soil.
"It's a course I like and enjoy playing. I am also enjoying staying at home; it's like is a breath of fresh. Everything is positive and I just want to do really well and get it started."
The par 72 PGA Centenary course, opened in 1993 at Gleneagles and designed by Jack Nicklaus, has had minor alterations made with re-contouring having recently been completed on the seventh green.
Of the changes, Gallacher said: "I played it two weeks ago and played it last week. They've made a good change to the seventh, as well, it's a good green, now."
The Omega Mission Hills World Cup returns to the European Tour Schedule after a year's absence and moves to Mission Hills Resort on Hainan Island.
First played in 1953, when Argentina triumphed, this year will be the 56th edition of the World Cup with the United States holding the record for most number of victories with 23 wins. In 2009, the last staging, it was the Italian brothers Edoardo and Francesco Molinari who claimed victory at Mission Hills Golf Club.
To see who all the World Cup winners have been since Argentina won the first one in Canada in 1953, click here.