Laird makes Bay Hill history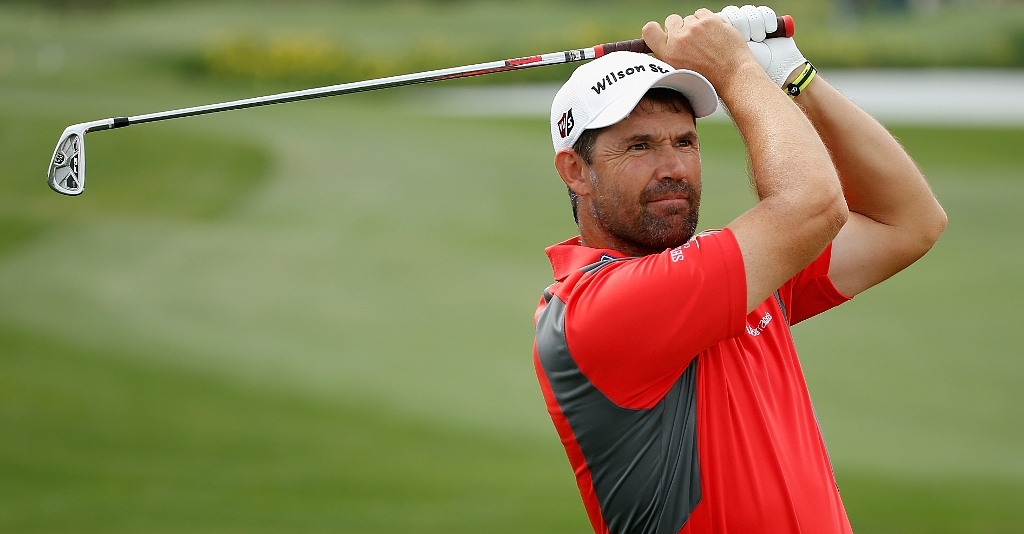 Martin Laird has survived a see-saw final round to become Europe's 1st winner of the Arnold Palmer Invitational.
Martin Laird has become Europe's first winner of the Arnold Palmer Invitational – but he had to survive a drama-laden, see-saw final round at Bay Hill on Sunday to do it, the Scot finally clinching victory by a shot on a high-scoring, US-Open-type final round with a closing 75 and an 8-under 280 total.
The 28-year-old Scot, who went to an American college and has never left, began the day two shots clear, but made a nervy start and came back to the field with three bogeys on the front nine.
But if that wasn't bad enough, he then found water and made a double bogey at the par-four 11th that, at the time, seem to have blown him out of the water and gifted the lead to American Steve Marino, who had birdied both the ninth and 10th holes.
But Laird refused to accept defeat and fought back with a birdie at the par-five 12th after he found the green with his second shot from sand, despite the ball clipping the lip of the bunker on its way out.
"I never thought about not winning," Laird told the media afterwards.
"When I saw I was three down, I didn't have a choice. I had to start playing some good golf. I had to make birdies. Steve was playing too good. That was really the focus. It was trying to get this trophy."
Marino, seeking his maiden PGA Tour success, then stumbled ahead of him with a bogey of his own at the 15th and a double bogey at the par-three 17th after finding a bunker off the tee.
Laird, wasn't entirely out of the woods just yet and had more bogey trouble at the 14th, but again he hit back, this time with back-to-back birdies that had him one shot clear when he walked onto the final tee, Marino, playing ahead of the overnight leader, having pulled one shot back with a last-gasp birdie at the 18th.
The Scot didn't hold back with his final drive, but wisely opted to play it safe when his ball ran into the rough and left himself 90 feet from the hole and needing two putts to win.
He hit his first putt to within three feet and then punched the air as he rolled home his par putt for a victory that together with Paul Lawrie's triumph on the European Tour in Andalucia half-a-dozen or so hours eartlier, gave Scotland a wonderful double
"That was a hell of a day," a relieved Laird said afterwards. "That was a tough fight out there. It was a battle out there, but you know, it makes it even sweeter at the end when I got this trophy."
Marino was clearly disappointed with his third near miss this year.
He said: "You just cannot afford to (waste) shots in the final round. Really, at any point in the tournament; that's if you want to win.
"But unfortunately on 17, that's exactly what I did. And it came back to bite me."
England's Justin Rose closed with a 68 to tie for third with David Toms and Marc Leishman, who had needed to win to get into the Masters.
Tiger Woods, a six-time winner at Bay Hill, was set to pick up his second successive top 10 finish until he made bogey from the bunker on the 17th and hit his approach into the water at the 18th for an ugly double bogey and a 72.
In his final tournament before the Masters, Woods tied for 24th, seven shots behind.
Phil Mickelson, who will be the defending champion at Augusta, also dropped three shots on the last five holes for a 73 to also finish in a tie for 24th.